Army veteran's remains were lost in the mail for nearly two weeks
by
Steve Beynon
August 25, 2020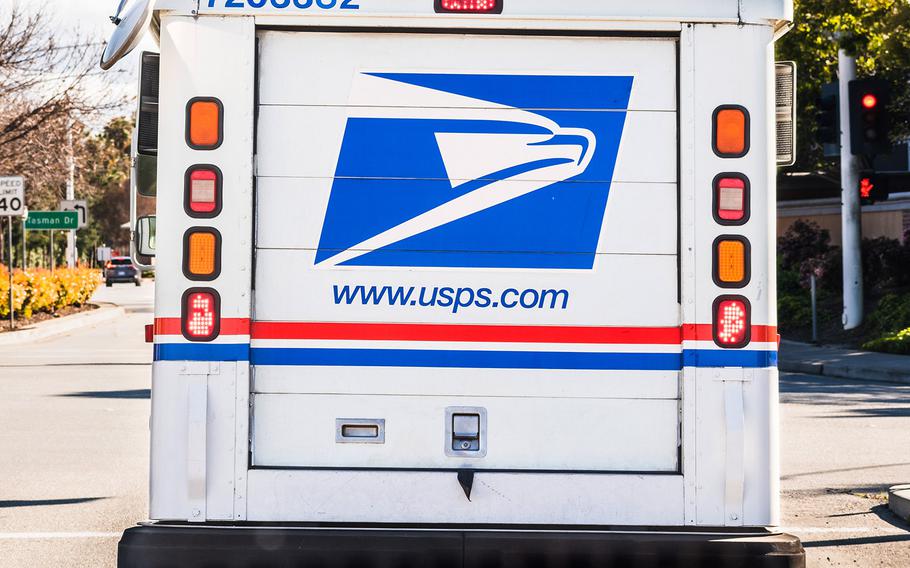 WASHINGTON — For nearly two weeks, the family of deceased Army veteran Scott Egan did not know where his cremated remains were.
Egan had died in St. Louis in July at a Department of Veterans Affairs hospital, according to a report from Fox61, a local Connecticut TV station — and for 12 days, his remains remained missing until a postal worker drove two hours each way to deliver the veteran's ashes once they were found.
His sister Jean Egan said she tried to mail his ashes from her home in Connecticut to her sister in Maryland with expedited two-day delivery through the U.S. Postal Service. But her brother's remains never arrived.
The Postal Service has yet to provide the family with a reason for the delay, Egan said in the Fox61 report. Postal Service officials also did not respond Tuesday for a request for comment.
"If Postmaster General [Louis] DeJoy cannot do his duty to the American public, and military families like mine, then he should be removed from his post," Egan said Friday during a news conference in New Haven alongside Sen. Richard Blumenthal, D-Conn.
Egan spoke with reporters along with Blumenthal as DeJoy prepared to face House Oversight Committee Democrats on Monday on whether recent delays in postal services and cuts to postal workers' overtime will hinder the presidential election in November.
"I think the postmaster general owes the Egan family an apology," Blumenthal said during the news conference. "And he ought to do it right now."
The Postal Service has come under fire recently following reports of delayed mail deliver, funding concerns and President Donald Trump's comments that mail-in voting leads to fraud and warning of a "rigged" election.
On Monday, DeJoy rejected accusations from House Democrats that he has taken inappropriate actions to sabotage the postal service ahead of the election. Some Democrats contended that since DeJoy has taken his position running the Postal Service, he has weakened the service's capacity to handle mail-in ballots. Trump appointed DeJoy, a former fundraiser for the Republican National Convention, to the job recently as the coronavirus pandemic threatened the Postal Service's financial viability.
"With the cutbacks, I learned with the removal of automated equipment that every parcel had to be hand scanned," Egan said. "It took five days to scan my brother's remains into the system."
Disabled American Veterans, a national veterans organization, also sounded the alarm last week over cutbacks to USPS has delaying prescription deliveries from the Department of Veterans Affairs. The VA fills 80 percent of its prescriptions by mail — about 120 million prescriptions per year arriving daily to 330,000 veterans.
The VA denies significant issues with delivery, but the department told Disabled American Veterans that it has detected hot spots with delivery delays, including Detroit, Arizona and parts of New York and New Jersey. In areas with delays, the agency has switched to other delivery services, such as Federal Express and UPS.
beynon.steven@stripes.com Twitter: @StevenBeynon