Army veteran armed with assault rifle arrested in LA after National Guard alert police
by
Rose L. Thayer
June 4, 2020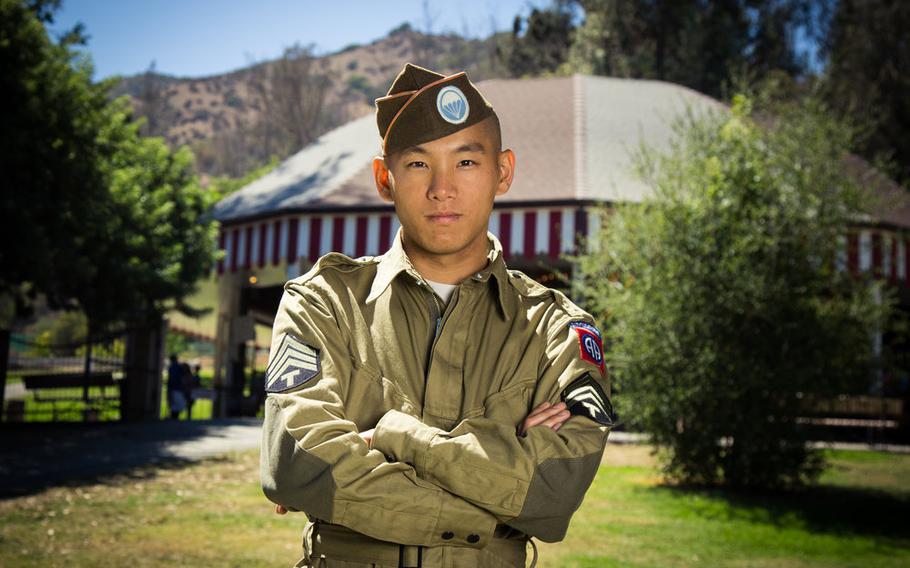 A 31-year-old Army veteran carrying an assault rifle and dressed in military fatigues was arrested in downtown Los Angeles early Tuesday morning after a member of the National Guard pointed him out to police in the area, according to the city's police department.
Gregory Wong, who was arrested on a felony charge of transportation of an assault weapon, drew the attention of troops when he arrived downtown at about 1:30 a.m. in a civilian sedan dressed in clothing similar to the National Guard's uniform and carrying an assault rifle and a pistol, according to a news release from the Los Angeles Police Department.
About 2,500 California National Guard members were serving within Los Angeles on Tuesday to prevent looting and vandalism that has occurred during protests that began last week after the death of George Floyd on May 25, according to the service.
Demonstrators have gathered in multiple U.S. cities during the past week to protest the death of Floyd, an unarmed black man in Minneapolis who was pinned to the ground by police. The four officers involved in his death have since been arrested. In some instances, the protests have given way to violence, leading to the activation of more than 32,400 National Guard members in 32 states, according to the National Guard Bureau.
On Tuesday, a member of the California National Guard notified police officers that they'd seen "an unknown individual dressed in military fatigues."
Wong, who is from Gardena, a city located about 15 miles south of Los Angeles, told police that he was going downtown to provide security for a friend's establishment, according to city police.
However, California law states assault weapons must be transported only between specific locations and unloaded and stored in a locked container during transport, according to the state attorney general's website.
"While investigators are still looking into the incident, at this time it does not appear that Mr. Wong intended to harm anyone," according to police.
Wong was an information technology specialist with the Army from January 2008 to January 2014 and then with the Army Reserve through July 2019, according to his official service record. He then transitioned to the Inactive Ready Reserve. He attained the rank of sergeant in June 2012.
Wong does not have any deployments listed on his service record. His awards include two Army Commendation Medals, five Army Achievement Medals, the Army Good Conduct Medal, National Defense Service Medal, Global War on Terrorism Service Medal, Humanitarian Service Medal, Noncommissioned Officer Professional Development Ribbon, Army Service Ribbon, Overseas Service Ribbon, Army Superior Unit Award and Parachutist Badge.
Wong was in an LA County jail Thursday with a bail amount of $50,000, according to police. His next court date is Sept. 2, according the county's inmate roster.
thayer.rose@stripes.com Twitter: @Rose_Lori