Army to fire two hypersonic test shots this year, McCarthy says
---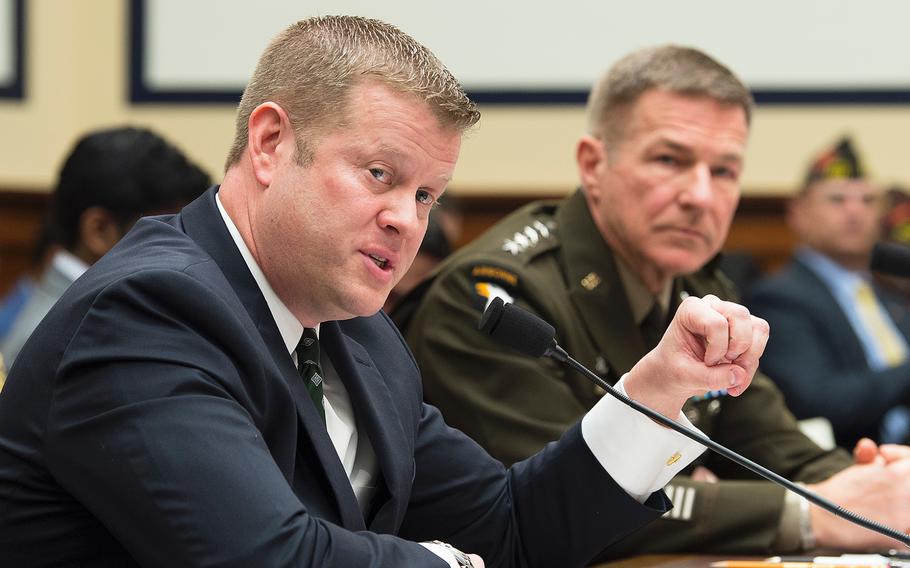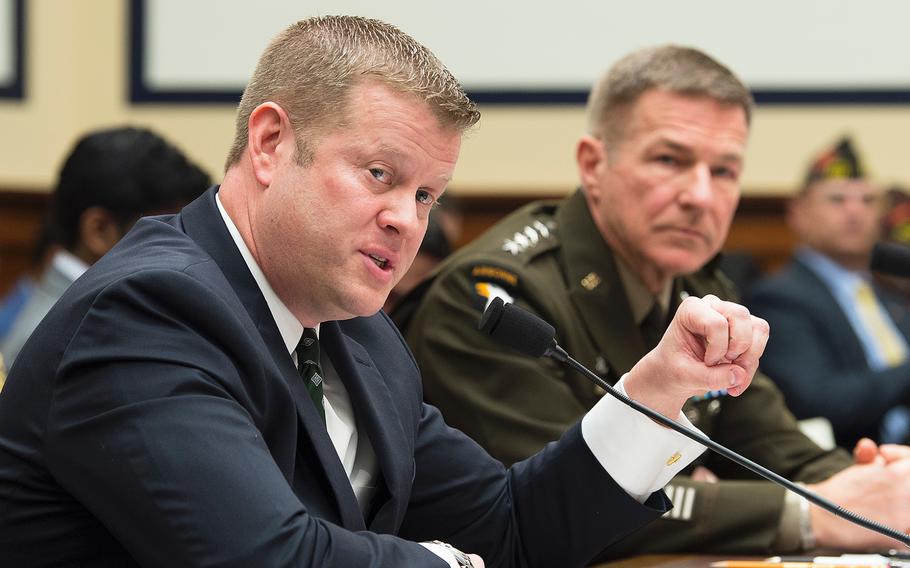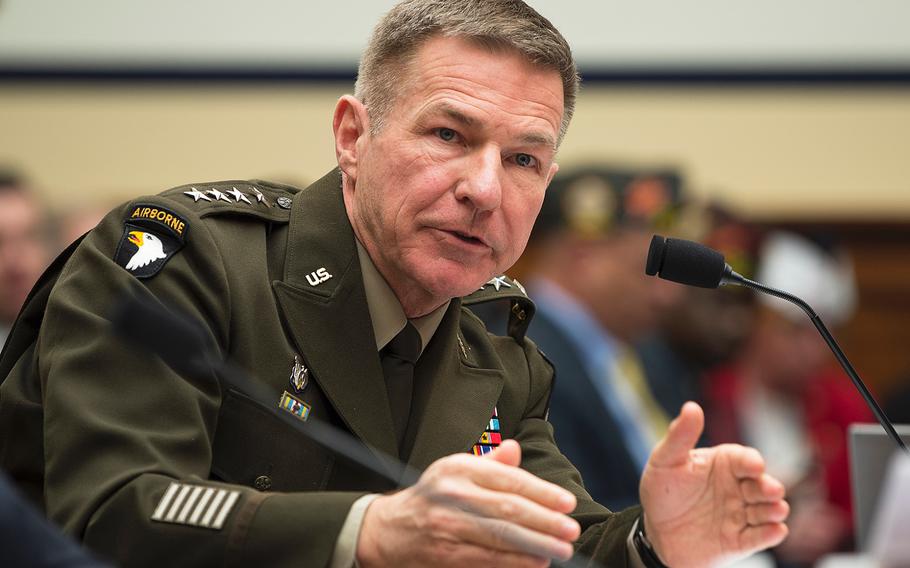 WASHINGTON — The Army plans to test-fire two land-based hypersonic missiles this year as it works toward fielding the high-speed munitions by 2023 to give U.S. forces a new weapon critical to competing with other military powers, the service's top civilian said Tuesday.
Army Secretary Ryan McCarthy told the House Armed Services Committee that funding for hypersonics and other long-range weapons were the service's top modernization priority for the foreseeable future. Building the weapons is considered critical to deter potential conflict or fight a war against near-peer rivals such as China and Russia, both of which have spent considerable amounts of money in similar technologies in recent years.
"Long-range fires including …hypersonic missiles are flying further and hitting their targets, increasing our reach and lethality essential in deterrence and in the joint fight," McCarthy said in defense of the Army's $178 billion proposed budget for fiscal year 2021. "We're very excited and put a lot of energy into the long-range precision fires portfolio."
The Army's request asks for a more than $2 billion boost in its research and development coffers for major weapons, requesting of Congress some $10.6 billion to fund its modernization priorities, which include next generation artillery, helicopters, ground vehicles, communications networks, and air and missiles defense programs. It is asking $1.7 billion of that money for long-range fires development, which includes hypersonic missiles, extended range cannon artillery and the Army's precision strike missile program. The hypersonics program would see $800 million of that request. Already, the Army has poured about $1.3 billion into that specific weapon, McCarthy said.
The Army, Air Force and Navy are all working on programs for hypersonic missiles, which are capable of traveling at speeds more than Mach 5 -- or some 3,800 miles per hour -- and can maneuver while in flight. The services have worked together, at times, to develop parts of the program, which Pentagon officials hope will be capable of being shot from land, ships and aircraft.
In all, the Pentagon's fiscal year 2021 budget request included $3.2 billion for hypersonic weapon-related research, development and testing.
Army Gen. James McConville, the service's chief of staff, told lawmakers Tuesday that he expected new announcements on the Army's hypersonic program in the coming months.
The Army intends to build new artillery units within its ranks specifically built to operate hypersonic missile launchers. The first battery of such soldiers would be fielded in fiscal year 2023, if the program moves forward as expected, McCarthy said.
dickstein.corey@stripes.com Twitter: @CDicksteinDC
---
---
---
---