Army Special Forces colonel faces court-martial on five counts of sexual assault
by
Corey Dickstein
August 5, 2020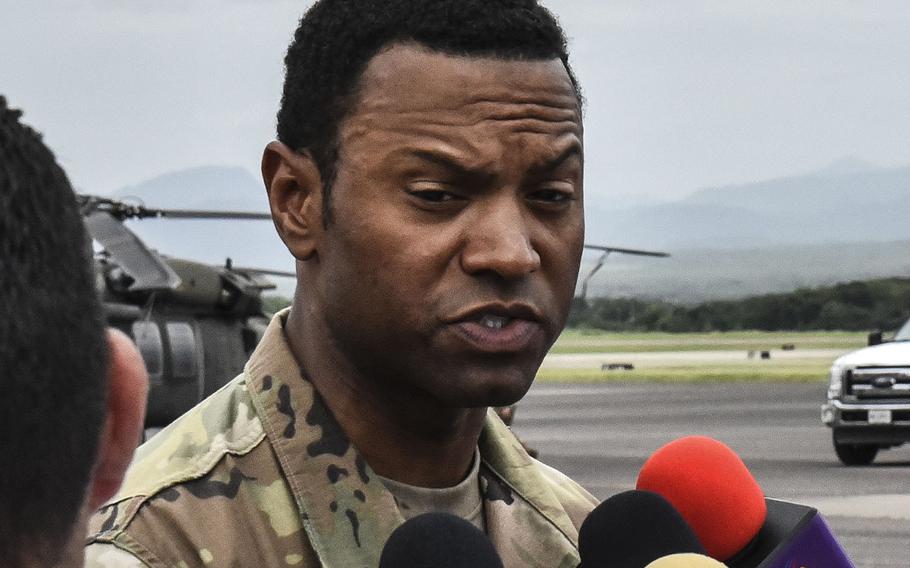 WASHINGTON — The Army has charged a Special Forces colonel based at Fort Bragg, N.C., with multiple counts of sexual assault in a court-martial scheduled to take place in three weeks, according to the service's public court docket.
Col. Kevin Russell faces five counts of violating Article 120 of the Uniform Code of Military Justice, which covers allegations of rape and sexual assault, the Army docket shows. Russell was arraigned on the charges during a hearing at Fort Bragg in June and has pleaded not guilty, court records show. His court-martial is scheduled for Aug. 25.
Army officials on Wednesday said additional information about Russell's case, including a charge sheet, was not immediately available. Lt. Col. Loren Bymer, a spokesman for U.S. Army Special Operations Command, said officials were working to release some documents with more information about the allegations against Russell. He did not say when such documents would be made available.
Michael Waddington, listed on the docket as Russell's lead defense attorney, did not immediately return messages sent Wednesday seeking comment on the case.
Russell was commissioned into the Army as an engineering officer in 1992, according to his Army biography. He later became a Green Beret and has served multiple tours in Afghanistan and South America. He has spent time with the Army's 7th Special Forces Group at Eglin Air Force Base, Fla., and the 82nd Airborne Division at Fort Bragg, among other units. He also served a tour as the theater liaison element team chief for U.S. Special Operations Command-Central, according to the Army.
Most recently, Russell served as the commander of U.S. Southern Command's Task Force-Bravo, the military's Honduras-based unit of about 500 troops charged with a range of operations in Central and South America and the Caribbean region, including quick response to natural disasters and other emergencies.
He is now serving an assignment with Army Special Operations Command, according to Task and Purpose, which first reported the charges against Russell.
Stars and Stripes reporter Caitlin Kenney contributed to this story.
dickstein.corey@stripes.com Twitter: @CDicksteinDC