Army reservist from Florida is the seventh US service member to die from the coronavirus
by
Caitlin M. Kenney
September 3, 2020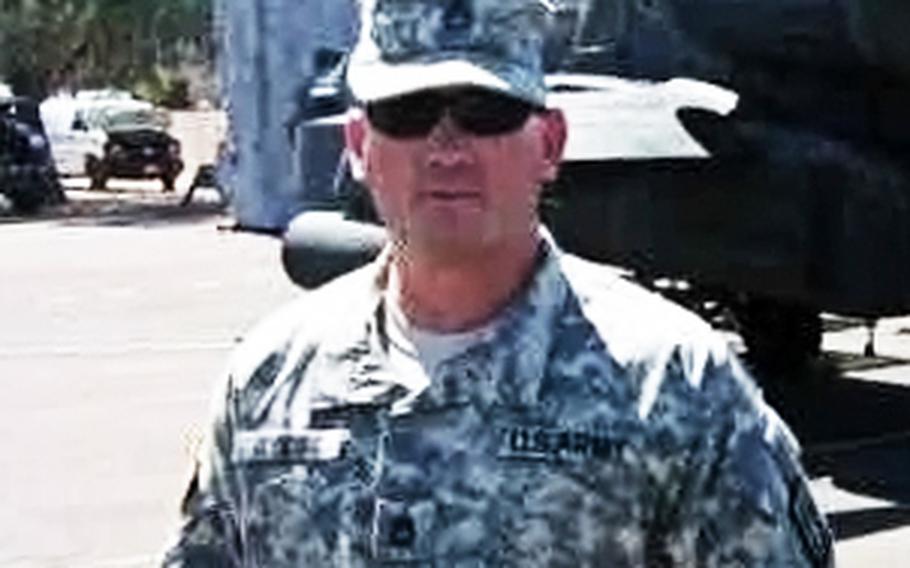 WASHINGTON — A 58-year-old Army reservist from Florida is the seventh service member, and fourth reservist, to die from the coronavirus, according to an Army Reserve official.
Sgt. 1st Class Clifford R. Gooding from Gulfport, Fla., died Aug. 28 in Largo from complications related to the coronavirus, Lt. Col. Simon Flake, a spokesman for the Army Reserve, said Thursday in a statement.
Gooding tested positive for the coronavirus on June 23 and he was admitted to Palms of Pasadena Hospital in St. Petersburg. When his conditioned worsened, he was transferred to the Largo Medical Center where he later died, according to Flake.
Gooding is survived by his wife and children.
His death was first reported only as an increase in the number of military deaths in the Pentagon's coronavirus case chart, which was updated Wednesday.
Gooding was a full-time reservist at the time of his death and his last assignment was as the maintenance supervisor for the 301st Field Hospital in St. Petersburg, according to Flake. He served in the Army for more than 27 years, 24 of which were with the Reserve.
His awards include the Meritorious Service Medal, the Army Commendation Medal with three oak leaf clusters, the Global War on Terrorism Service Medal, the Army Reserve Component Overseas Training Ribbon, and a Gold Recruiter Badge.
Gooding is the fourth Army reservist to die from complications related to the coronavirus. On Aug. 17, Master Sgt. Brian K. Tolliver, 46, also died at Largo Medical Center after testing positive July 10. He was the command paralegal for U.S. Army Reserve Command's headquarters in Pinellas Park near Largo.
Spc. Curtis Fort, 61, of Roanoke, Va., died July 30 and was a radio and communications security repairer assigned to the Headquarters and Headquarters Company, 2-319th Cadet Summer Training Battalion in Salem, Va.
Sgt. Simon Zamudio, 34, from Carpentersville, Ill., died May 22. He was assigned to the 371st Theater Movement Control Element at Fort Sheridan, Ill.
As of Wednesday, the military has had 38,424 cases of the coronavirus, 575 people have been hospitalized and 23,011 have recovered, according to Pentagon data.
Throughout the United States, there have had more than 6.1 million cases of the coronavirus and more than 185,000 deaths as of Thursday, according to Johns Hopkins University, the highest numbers of any country affected by the pandemic.
Kenney.Caitlin@stripes.com Twitter: @caitlinmkenney