Army pledges on-post day care improvements in next 10 years
by
Corey Dickstein
April 20, 2020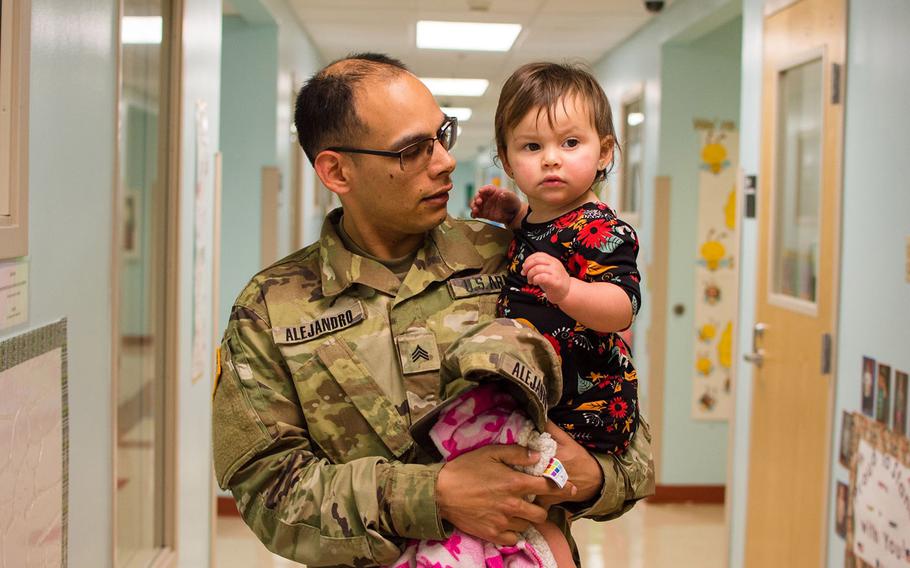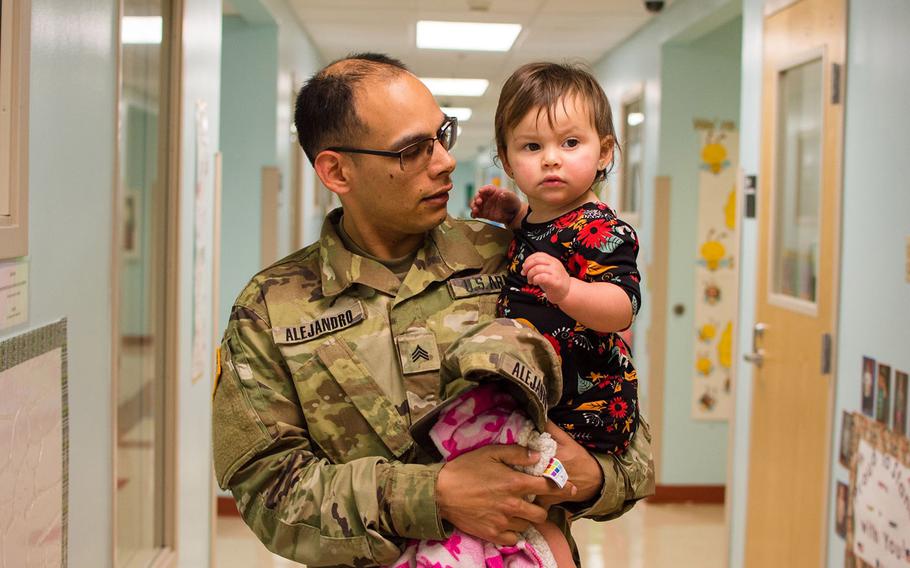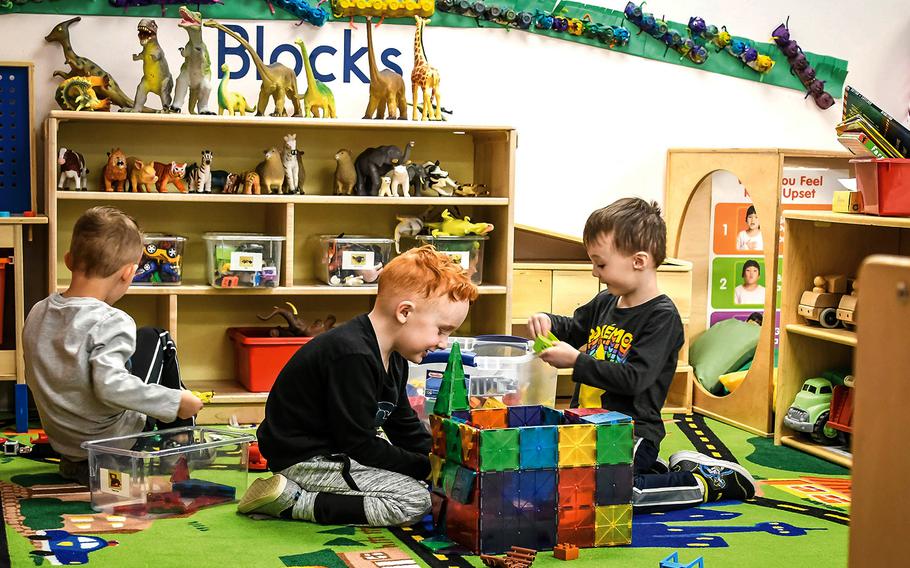 WASHINGTON — The Army is building a 10-year plan to improve its on-post day care services, which top service leaders told lawmakers would include major investments during the next five years.
The service plans to brief lawmakers on its strategy to "fix all of our [child development center] challenges" in the coming months, Army Secretary Ryan McCarthy and Gen. James McConville, the Army chief of staff, wrote last week in response to written questions from the Senate Armed Services Committee. The service runs 184 of the Defense Department's more than 800 on-post day cares at its installations throughout the world.
"We are now prioritizing these [child development centers] for renovation and increased maintenance (if needed)," they wrote. "We've also identified those locations that need new [day care] facilities due to deterioration or increased soldier and family demand."
The Army's testimony submission comes as about 70% of its day cares have been forced to temporarily close by the coronavirus pandemic. The 30% of facilities now open are restricted to use only by essential staff who cannot work from home, Lt. Gen. Douglas Gabram, the service's installations chief, said last week.
It was not immediately clear Monday how much money the Army intends to pour into the child care facilities and initiatives during the next five years. Congress authorized the service to spend about $50 million on child and youth services this year, but it is unclear what impact the pandemic will have on that spending.
The military services, including the Army, have faced criticism from lawmakers who have voiced concerns about long waiting lists for service members to enroll their children in day care services on bases and a lengthy process to hire civilians to work in those centers.
Sens. Mazie Hirono, D-Hawaii, and Doug Jones, D-Ala., were among the lawmakers to express concerns with the Army's handling of its day care issues in their written questions. The questions were submitted to McCarthy and McConville in lieu of an actual hearing amid the pandemic to examine the Army's fiscal year 2021 budget request. But after the single attempt at a so-called "paper hearing" with the Army leaders last month, the Senate Armed Services Committee ultimately chose not to continue them.
Hirono questioned the decision by Army leaders to include a request for $65 million for new child care facilities and playgrounds at Schofield Barracks and Fort Shafter in her home state in the service's unfunded priorities list instead of its annual budget submission.
"Access to safe, affordable child care is an important quality of life issue for families," Hirono wrote.
In his questions, Jones challenged the Army's decision to cut funding to its child and youth services programs in its 2021 budget request, despite an assessment that the service would need more child care spaces next year.
McCarthy and McConville responded they were not able to adjust their funding request in time to update their budget submission after officials determined the service would likely see an increase in need for child services in 2021.
But they promised improvements, nonetheless.
The leaders wrote they have cut into the length of time it takes to hire child care workers, including military spouses. Staffing at child and youth centers has increased from 79% in 2018 to about 86% due to simpler hiring practices.
Among those new practices is an initiative that allows individuals transferring from one installation to another to quickly move into a new job at their next location. McCarthy and McConville wrote the initiative has cut about two weeks, typically, from that transfer process and has been used now by 140 military spouses and 107 civilian staffers at day cares since October.
In their written statements, they also pledged higher pay for their child care providers "to be competitive with civilian care providers."
dickstein.corey@stripes.com Twitter: @CDicksteinDC