Army offering new bonus or up to $65,000 in student loan repayment to go infantry
---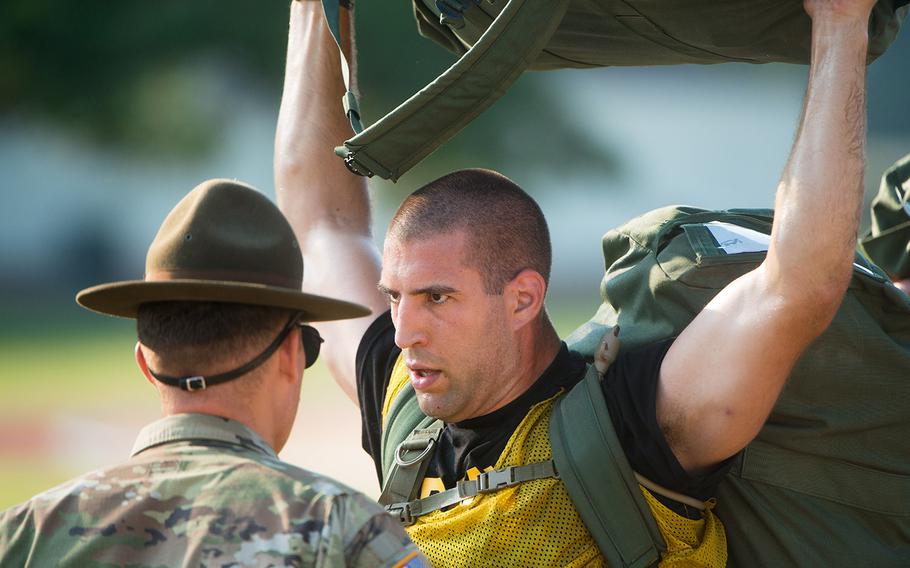 WASHINGTON — The Army needs more young Americans in the infantry, and it is offering new bonuses and student loan repayments as incentives to fill its ranks of front-line fighters, service officials said Thursday.
The Army's Fort Knox-based Recruiting Command is offering bonuses up to $15,000 or a repayment of student loans up to $65,000 for recruits who enlist on an infantry contract, the command announced in a statement. The actual payments depend on the length of enlistment agreed upon and when they ship to Fort Benning, Ga., for initial training, the command said.
Soldiers are also eligible for up to $4,000 per year in tuition assistance, Recruiting Command said.
It marks the second time in the last year that the Army has offered enlistment bonuses in an effort to recruit new trainees for the infantry.
The Army faced a shortage of some 3,300 infantry recruits last year and boosted enlistment bonuses up to $40,000 for people who signed infantry contracts before Oct. 1, 2019.
That effort came on the heels of the Army missing its total recruiting goal for fiscal year 2018, its first recruiting failure in more than a decade. That failure forced the service to alter drastically its recruiting enterprise, including a launch of new initiatives aimed at young people such as social media advertisements and e-sports competitions.
The service made its recruiting goal last year, and Army officials said last month that they were more optimistic about recruiting in 2020 than they have been in many years. However, they declined to provide specific data about their recruiting efforts so far this fiscal year.
Individuals must score at least an 87 out of 99 on the combat line score of the Armed Forces Qualification Test and pass the Occupational Physical Assessment Test at the heavy level in order to qualify to join the infantry, Recruiting Command said.
The Army is looking for individuals to enter the infantry who "possess tremendous discipline and high moral character," the ability to remain calm through stressful situations and a willingness to face danger. "There's a very unique bond between infantry soldiers not found in any other [career] in the Army," Staff. Sgt. Leonard Markley, an Army recruiter who has served in the infantry, said in a statement. "It's us against the world, and we [in the infantry] all know about the hardships that come with this: Walking countless miles, sleep deprivation and rationed meals."
Recruits who enlist in the infantry attend One Station Unit Training at Fort Benning for 22 weeks, during which they learn the skills and tactics required to fight in an infantry unit. After graduation, they are assigned their specialty either as 11B infantrymen or 11C mortarmen.
dickstein.corey@stripes.com Twitter: @CDicksteinDC
---
---
---
---