Army is now offering up to $25,000 reward for information about missing Fort Hood soldier
by
Rose L. Thayer
June 15, 2020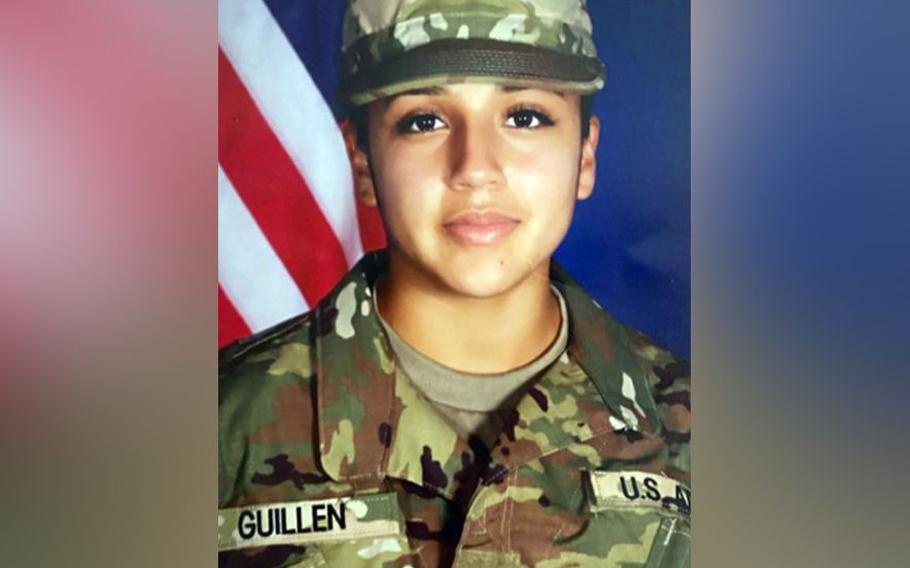 AUSTIN, Texas — Army investigators have increased their reward offer to $25,000 for information about a Fort Hood soldier who went missing nearly two months ago, base officials announced Monday.
Pfc. Vanessa Guillen, 20, disappeared during the workday on April 22, according to Army Criminal Investigation Command, known as CID. Since then, Army investigators and civilian law enforcement have continued to search for her, while her family has publicly pleaded for anyone who knows anything to step forward.
"We are completely committed to finding Vanessa and aggressively going after every single piece of credible information and every lead in this investigation," said Chris Grey, spokesman for Army CID. "We will not stop until we find Vanessa."
More than 150 people have been interviewed, he said. Outside of Army investigators, other law enforcement involved in the search include the FBI, Belton Police Department and the Texas Department of Public Safety.
"We have also partnered with Texas EquuSearch and the National Center for Missing and Exploited Children to tap into their resources as well. We have participated in ground and air searches on Fort Hood and throughout the central Texas region." Grey said.
The soldier was last seen between 11:30 a.m. and 12:30 p.m. April 22 in the parking lot of 3rd Cavalry Regiment's engineer squadron headquarters, where she worked in the armory room. Her car keys, barracks room key, identification card and wallet were later found there.
"We know somebody out there has some very critical information pertaining to this investigation and we strongly encourage you to do the right thing and come forward," Grey said. "Do it for Vanessa and do it for her family, friends and fellow soldiers."
Guillen's family has held at least two rallies in Killeen, just outside the gate of Fort Hood in central Texas to remind the public that she is still missing. Supporters have also gathered in Houston, the soldier's hometown.
The most recent rally on Friday had the support of the local chapter of the League of United Latin American Citizens and another is scheduled at 4 p.m. Friday at the corner of Fort Hood Street and Rancier Avenue.
A Facebook page dedicated to finding Guillen announced the rallies will continue weekly until she is found.
The CID news release also denounced some speculation in the media that Guillen was sexually assaulted by someone in her unit. There is also no credibility to reports her disappearance is connected to another missing Fort Hood soldier, 23-year-old Pvt. Gregory Wedel-Morales, who was last seen on the night of Aug. 19 while driving his car in Killeen.
A reward of up to $15,000 also is available from CID to anyone with information about Wedel-Morales's whereabouts, according to CID. He was assigned to the 154th Composite Transportation Company at Fort Hood.
Actress Salma Hayek has also joined efforts to find Guillen. She pledged to her 15 million followers on Instagram to continue to share information about the missing soldier until she is found.
"I pledge to put Vanessa's photo on my stories every day until she is found," Hayek wrote Thursday on Instagram in both English and Spanish.
On Monday, the actress posted a photo of Guillen to her Instagram story with the words "55 days missing."
Persons with information can contact Army CID Special Agents at 254-287-2722 or the Military Police Desk at 254-288-1170. They can also anonymously submit information at https://www.cid.army.mil/report-a-crime.html. People wishing to remain anonymous will be honored to the degree allowable under the law and the information will be held in the strictest confidence allowable.
thayer.rose@stripes.com Twitter: @Rose_Lori