Army chief: Human error likely not cause of anthrax incident
---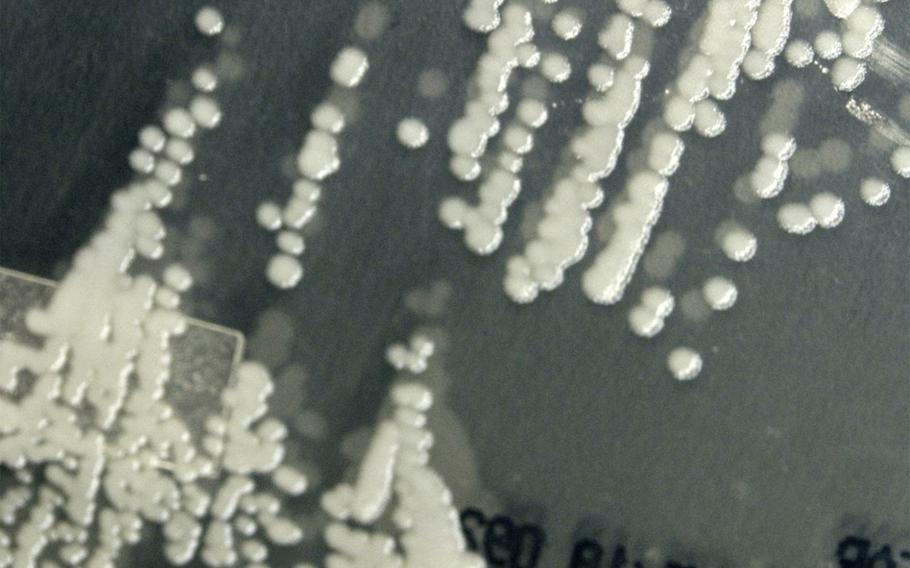 WASHINGTON — The Army followed all appropriate procedures, but irradiation might have failed to kill live anthrax spores mailed to labs across the United States and a base in South Korea, Chief of Staff Gen. Ray Odierno said Thursday.
Odierno said an investigation by the Centers for Disease Control and Prevention is focused on why the gamma radiation used by the Army's Dugway Proving Ground in Utah did not neutralize the spores before they were mailed. He said the Army is not aware of any other cases where irradiation did not work.
The Pentagon said Wednesday that Dugway mailed the spores to be used in training at labs in nine U.S. states as well as Osan Air Base, but there was no threat to the public. Anthrax is a potent biological weapon that is often deadly when inhaled; it was used in mail attacks after 9/11 that killed five people, wounded others and ratcheted up public anxiety over terrorism.
"To the best I can tell it was not human error," Odierno said. "There are certain things we do before we send them (anthrax samples) out, and we did all of those."
The training samples were sent to government and commercial labs in Virginia, Maryland, California, New York, Tennessee, Delaware, New Jersey, Wisconsin and Texas. At Osan, 22 personnel were potentially exposed to active spores and have received treatment, though none showed signs of infection, military officials in South Korea said.
Odierno said the CDC was at Dugway on Thursday conducting an analysis of the handling and treatment of the spores but had yet to reach any conclusions.
"What we don't know yet is the analysis of that the gamma radiation piece and that is what the CDC is looking at," Odierno said.
There was a "very minute amount" of active anthrax mailed and the Army believes after its own initial investigation that there is no public health threat, he said.
"I'm always a little nervous about talking about initial reports," Odierno said. "But that is the initial finding we have."
Four people in three commercial labs that received the anthrax might have been exposed and were receiving preventive treatment, The Associated Press reported.
U.S. Forces Korea said the sample it received was meant to be used in a training lab as part of its Joint Portal and Integrated Threat Recognition program, which is designed to increase biological weapons readiness on the peninsula.
The 51st Fighter Wing deployed an emergency response team to destroy the anthrax after personnel discovered the spores were still active, the command said.
USFK said the incident poses no threat to the public.
---
---
---
---