Army: Bergdahl moved to outpatient status
---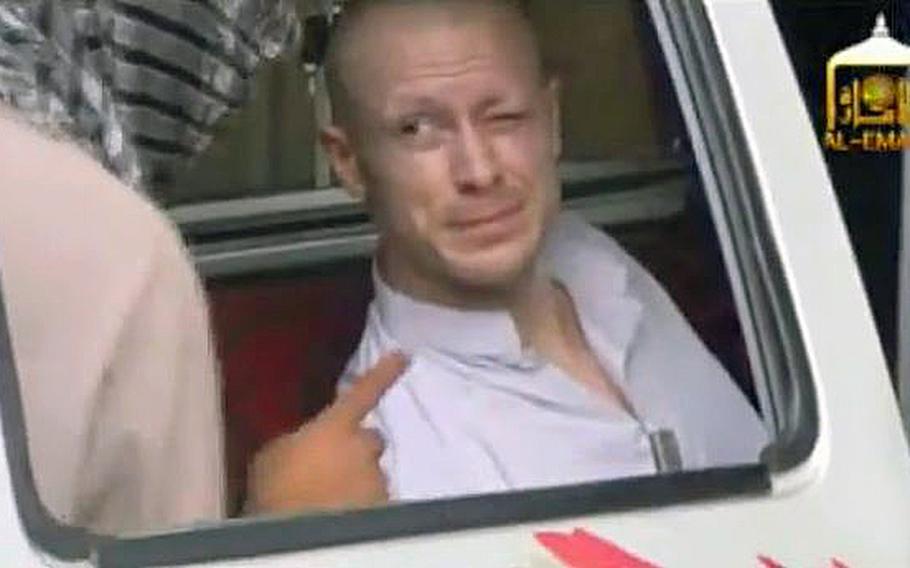 The Army announced over the weekend that former captive Sgt. Bowe Bergdahl had progressed enough in his reintegration into American life to move out of the Texas military hospital where he was being treated.
"Sgt. Bowe Bergdahl's medical status has changed from inpatient care at Brooke Army Medical Center to continued reintegration and medical care as an outpatient on Joint Base San Antonio-Fort Sam Houston," Army officials said in a statement Sunday.
Bergdahl, held by the Taliban-allied Haqqani network for nearly five years, will gradually encounter more people as he continues in outpatient treatment. But officials did not specify whether he was yet in contact with Army troops other than medical providers.
Officials said Bergdahl was living on post, but wouldn't divulge his living arrangements in order to "safeguard the reintegration process."
Bergdahl is being readied to resume serving in the Army.
"Debriefings and counseling from Survival, Evasion, Resistance and Escape (SERE) psychologists continue to ensure he progresses to the point where he can return to duty," according to the Army statement.
With a two-star general conducting a new investigation into how he disappeared in June 2009, it is possible Bergdahl could face disciplinary action when he returns to duty.
The Army announced last week it had appointed Maj. Gen. Kenneth R. Dahl, who commanded combat troops in Afghanistan, to lead the inquiry. Dahl will draw on the findings of an earlier investigation in 2009, but he won't interview Bergdahl until the reintegration team says the sergeant is ready, the Army said.
Bergdahl arrived in Texas on June 13 after nearly two weeks of initial recovery at a military hospital in Landstuhl, Germany. U.S. special operations forces picked him up in a controversial prisoner swap from Taliban custody on May 31 in eastern Afghanistan.
Controversy has centered around the findings of the earlier investigation that Bergdahl intentionally walked off his outpost in Paktika province. Since his release, troops who served with him said a number of fellow soldiers were killed or wounded in searches and other operations that stemmed from his disappearance.
carroll.chris@stripes.com Twitter: @ChrisCarroll_
---
---
---
---