Army, Air Force open college football season with wins
by
Toshio Suzuki suzuki.toshio@stripes.com
September 1, 2013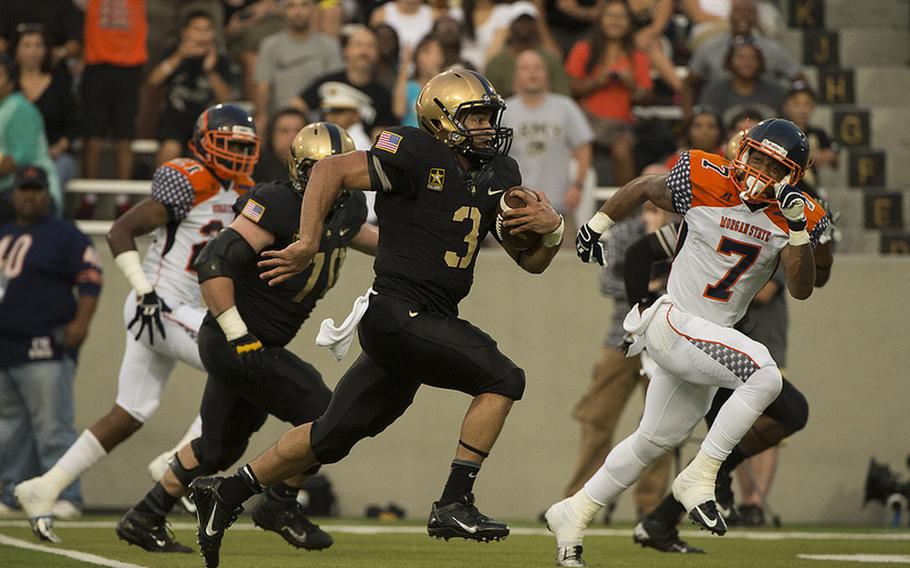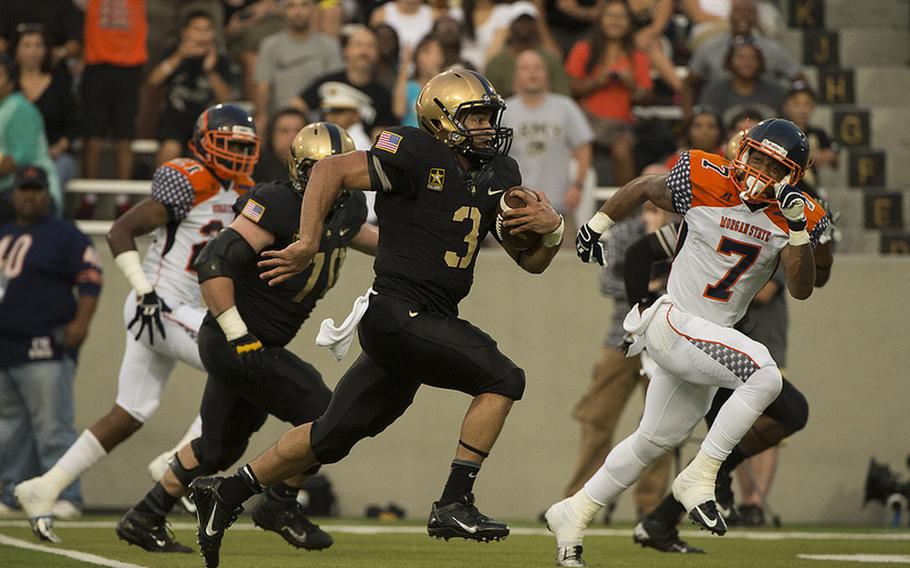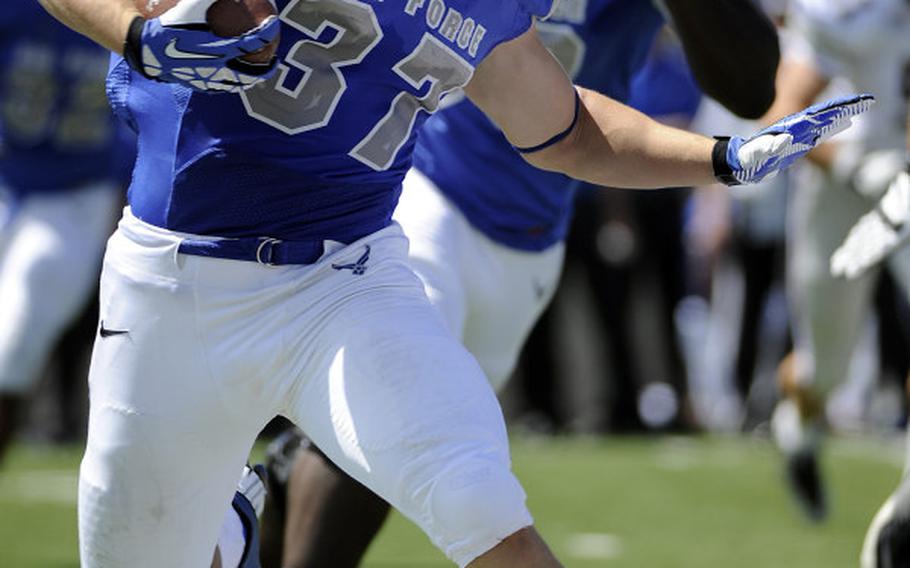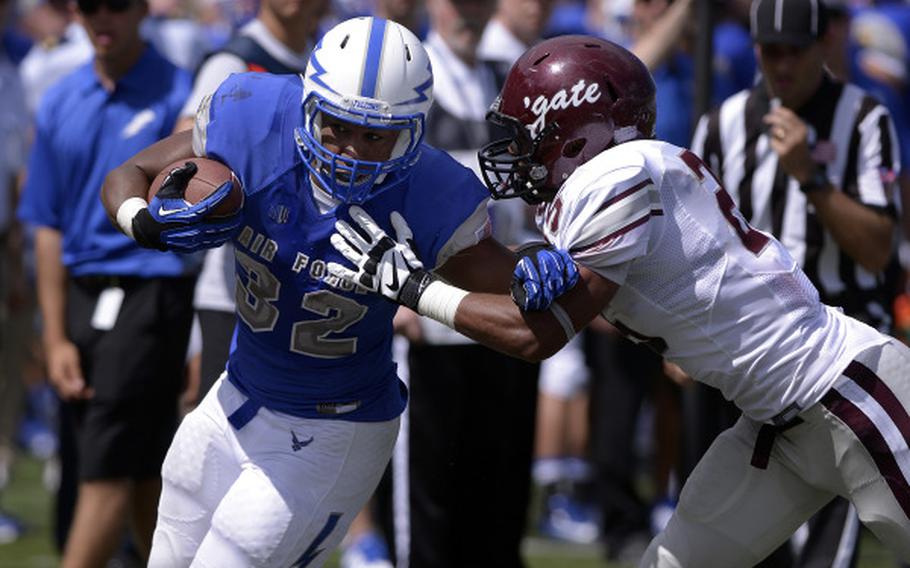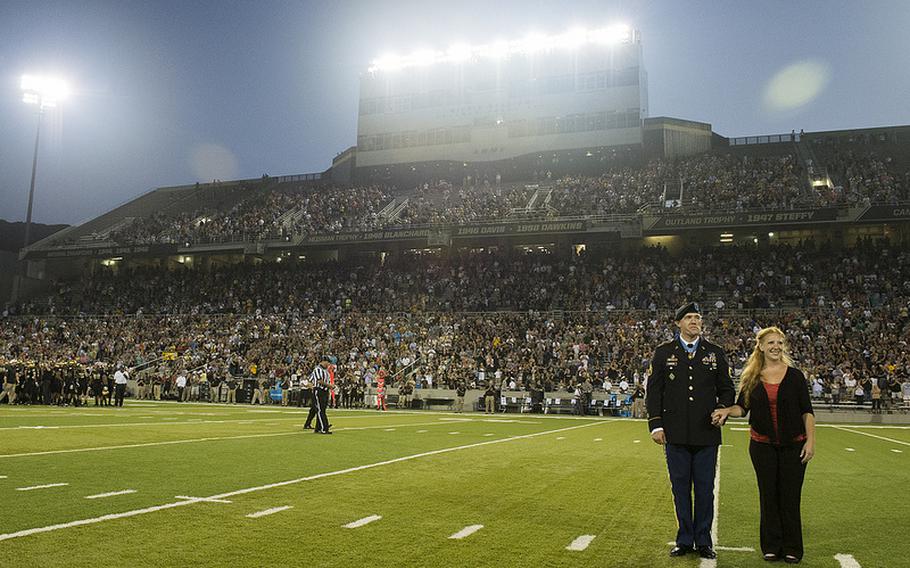 Both the Army and Air Force football teams kept it primarily on the ground for big wins at home to start their respective college football seasons this weekend.
Army took down Morgan State 28-12 Friday at Michie Stadium in West Point, N.Y., while Air Force took care of Colgate 38-13 Saturday from Falcon Stadium on the U.S. Air Force Academy campus in Colorado.
The Army Black Knights got three touchdowns—two rushing and one passing—from junior quarterback Angel Santiago in the first half and were never really threatened after that.
The Air Force Falcons, however, got down a touchdown in the first quarter but then scored 38 straight points to put things out of reach.
Eleven different rushers carried the ball for Air Force a combined 64 times, earning a total 438 yards.
Six different rushers carried the ball for Army, gaining a total 304 yards.
Air Force (6-7 in 2012) is home again next week, hosting Utah State Saturday at 3:30 p.m. Eastern Standard Time. Army (2-10 in 2012) goes on the road to face Ball State at 1 p.m. Eastern Standard Time.
The Navy Midshipmen (8-5 in 2012) open their season Saturday at Indiana, 6 p.m. Eastern Standard Time.
Notes: Army Staff Sgt. Ty Carter, only days after becoming one of eight men to receive the Medal of Honor for exemplary heroism in the Afghanistan War, was honored during the game at Michie Stadium with his wife, Shannon.
suzuki.toshio@stripes.com Twitter: @toshjohn