Arctic Eagle exercise takes off in Michigan
---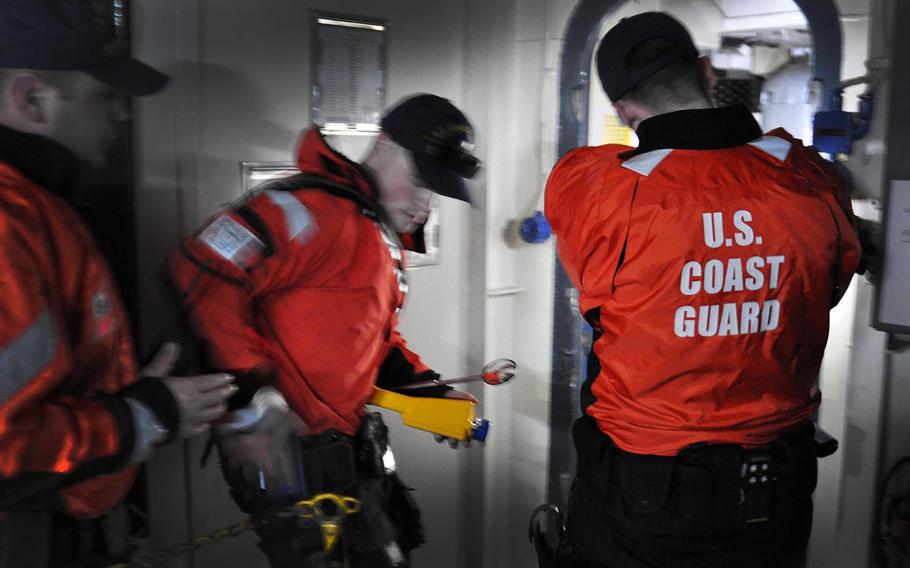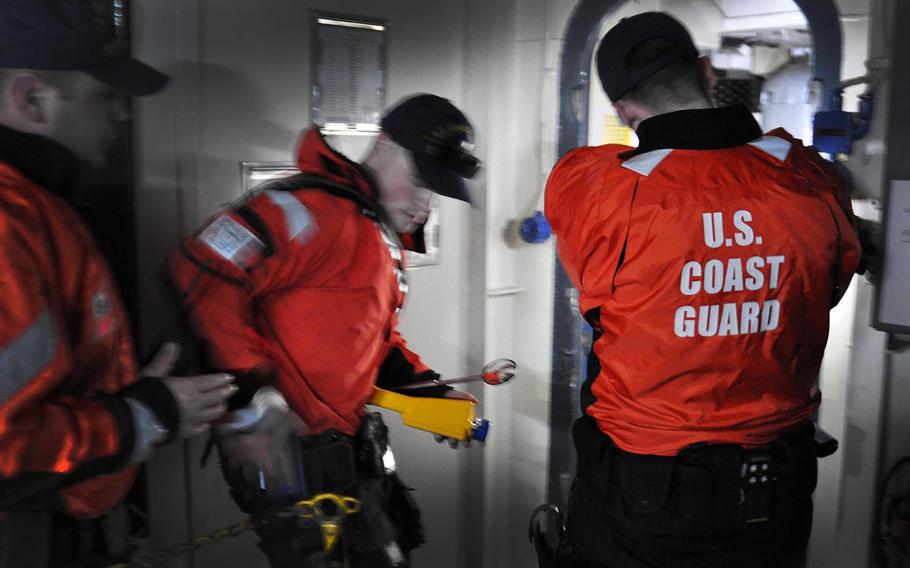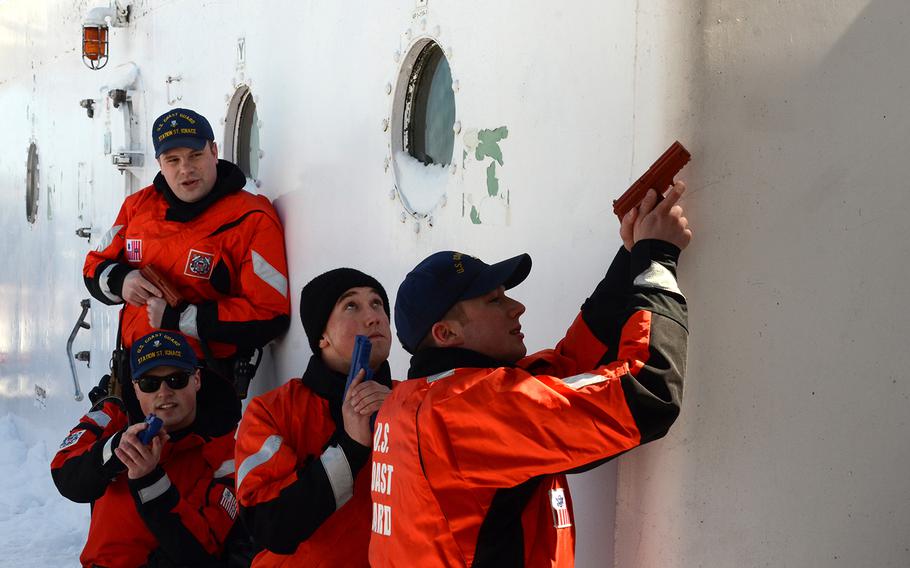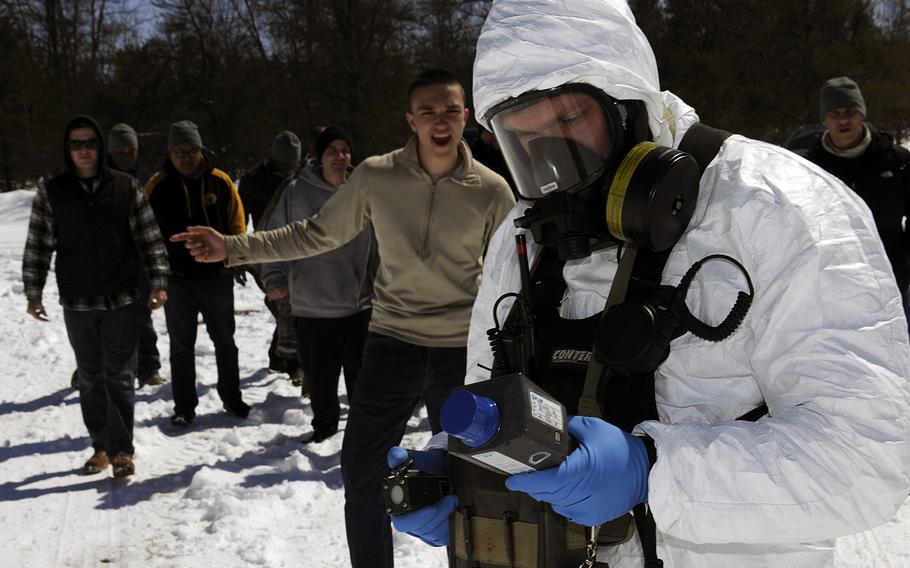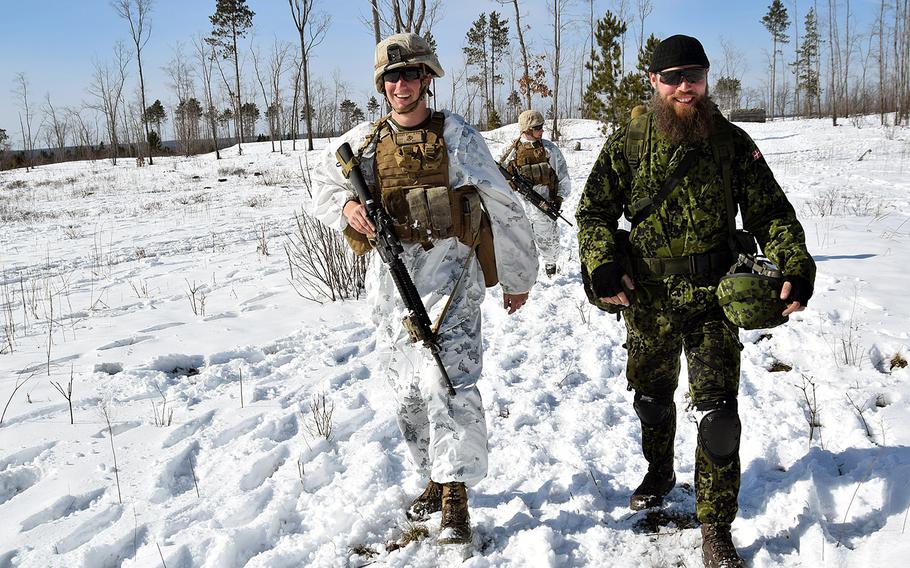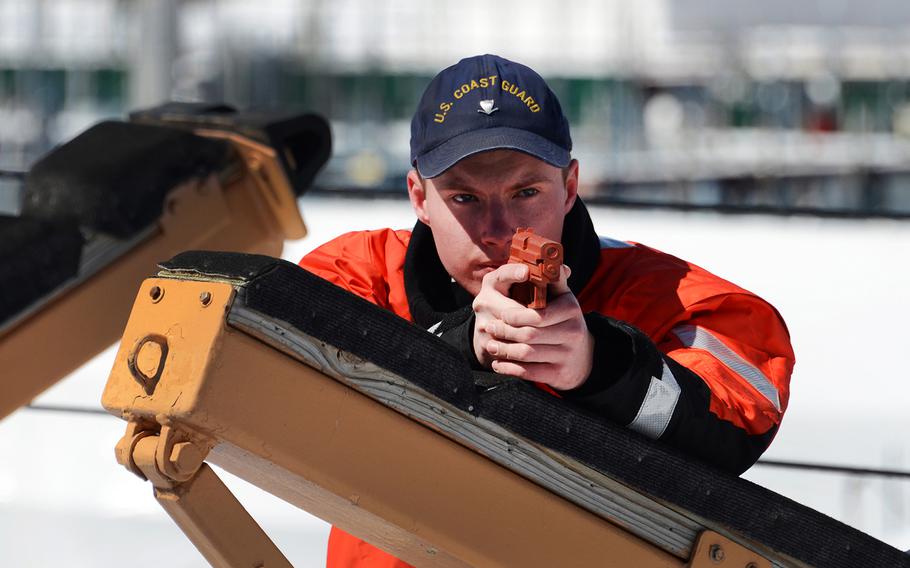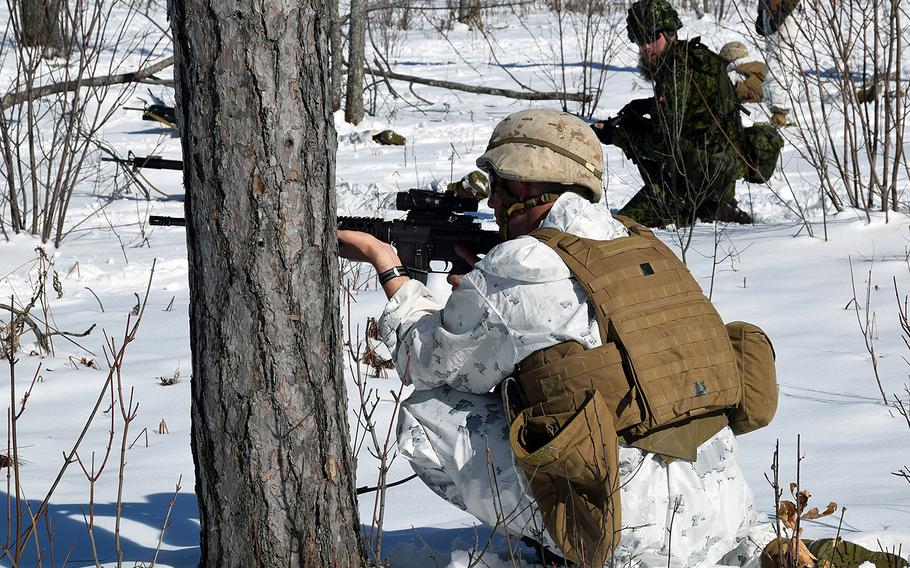 CHARLEVOIX, Mich. — The 2016 Arctic Eagle exercise is under way at Camp Grayling, where a late-season storm dropped temperatures below zero and dumped six-plus inches of snow in the area.
The two-week event is a National Guard-led joint interagency, intergovernmental, and multinational exercise.
During the exercise on Monday, April 4, unidentified hostile forces seized a merchant ship. The team practiced hostile ship boarding and retake.
Coast Guard and National Guard troops from Michigan and Massachusetts used a museum ship in Mackinaw City, Mich. – the former U.S. Coast Guard cutter Mackinaw – to stage a series of attacks and counter-attacks on the ship.
"The complexity of this exercise shows the capacity that we enjoy here at Camp Grayling," said Maj. Gen. Gregory Vadnais, the adjutant general of Michigan.
At Camp Grayling's Combined Arms Training Facility, Marine Corps reservists from the 3rd Battalion, 25th Marines, based in Johnson City, Tenn., were focused on another aspect of Arctic Eagle – providing security and response to seek out the "terrorists" in the exercise. Working with the Marines were some 80 members of the Home Guard of Denmark, a volunteer unit somewhat similar to the U.S. National Guard.
---
---
---
---