Apollo 11 command module goes on display at Smithsonian's Udvar-Hazy Center
---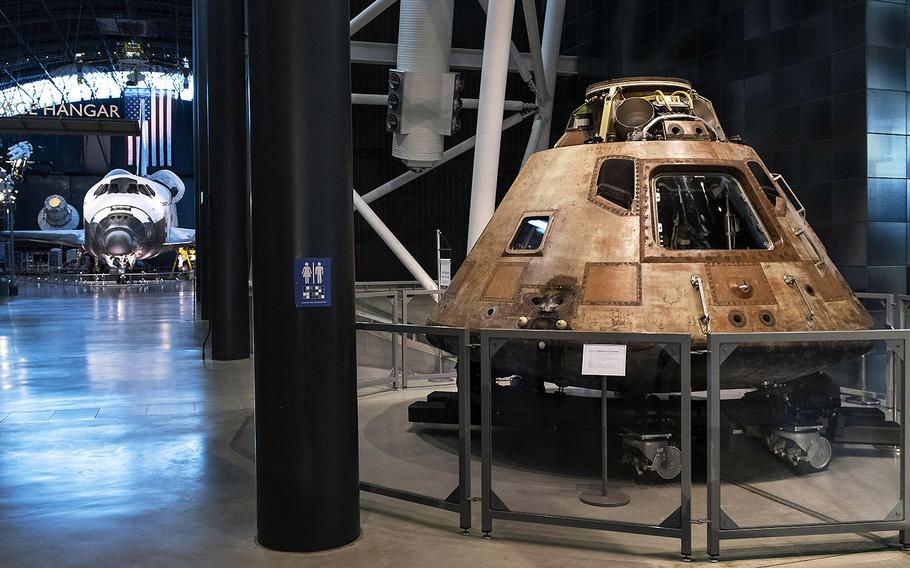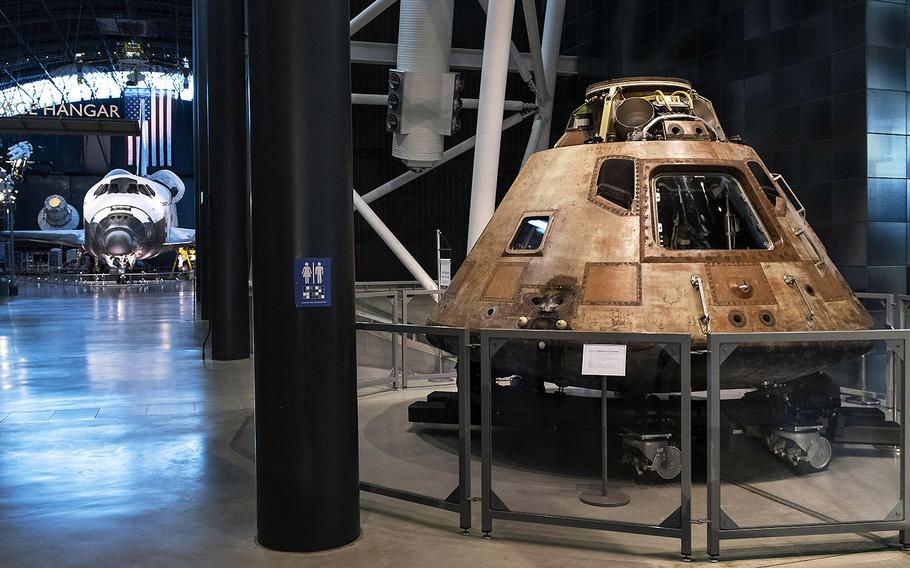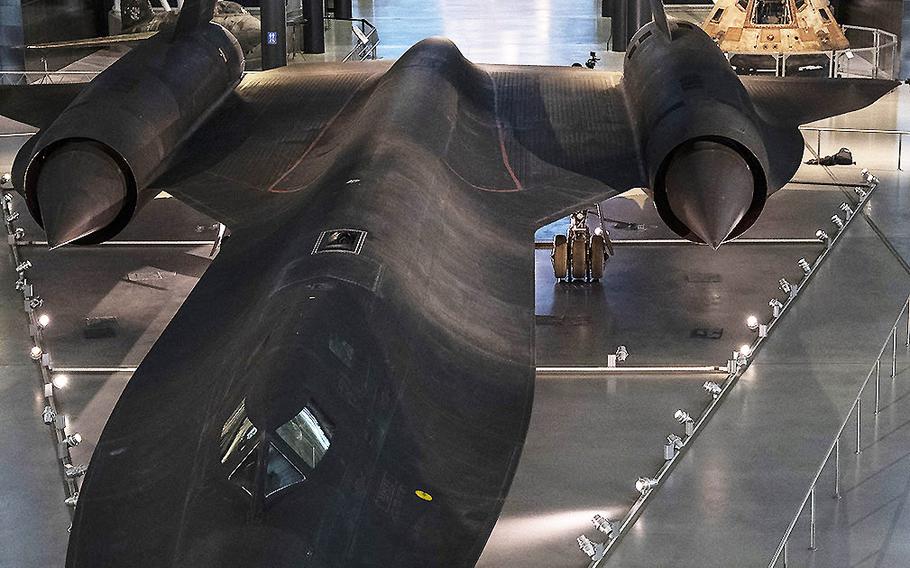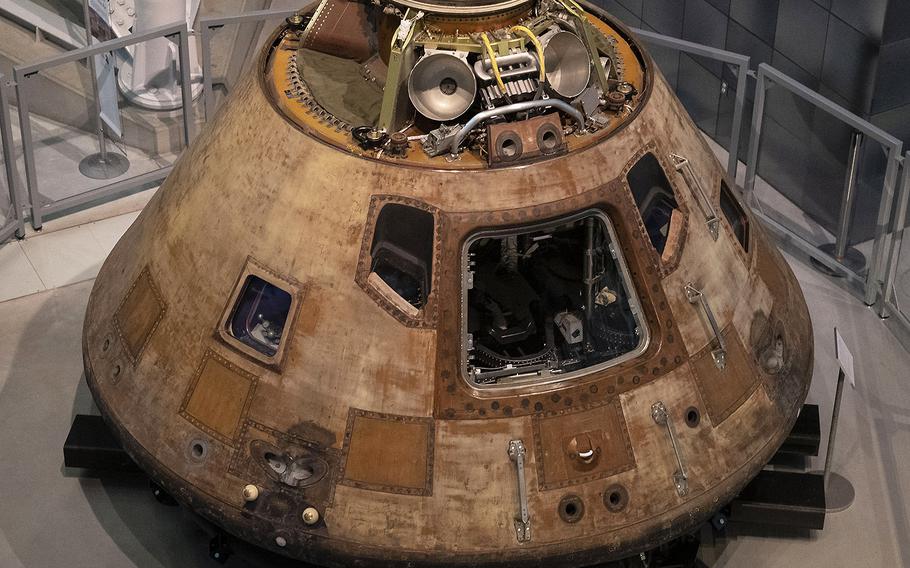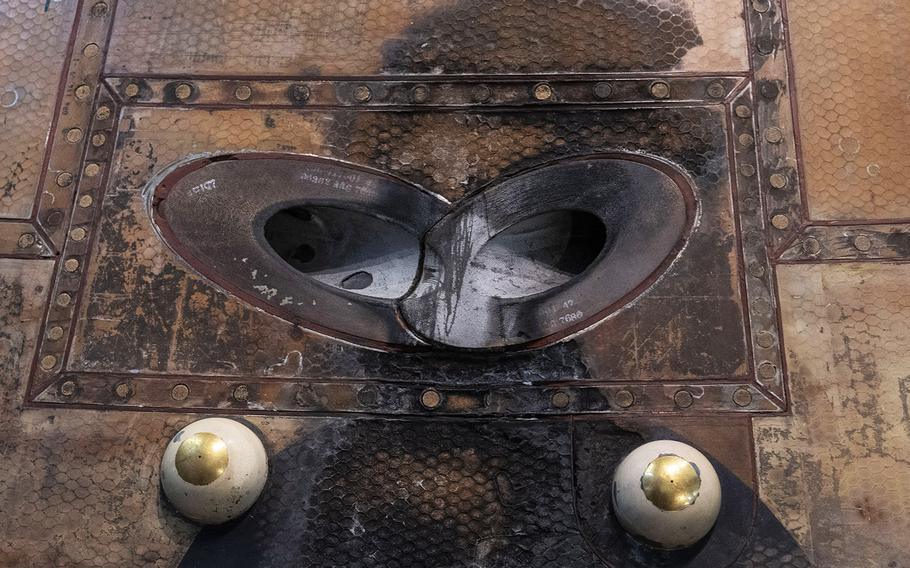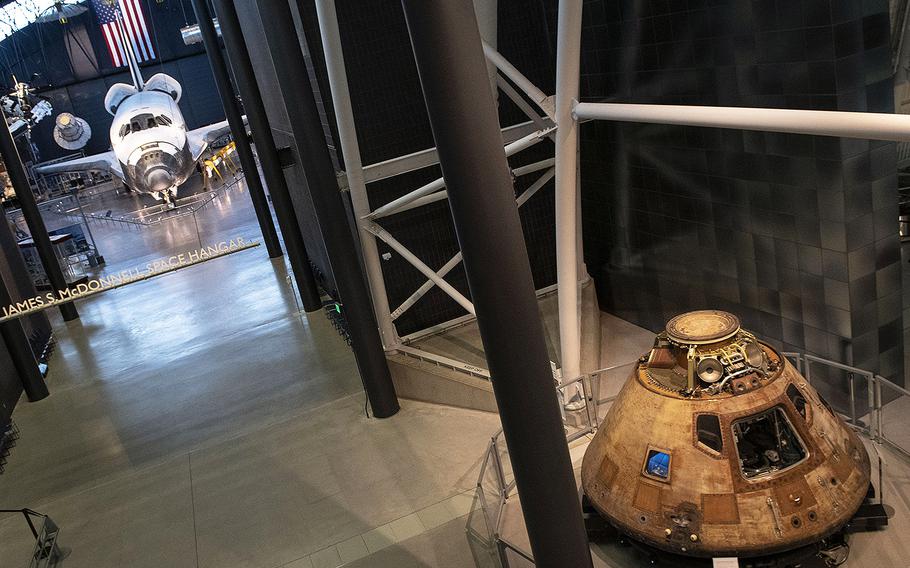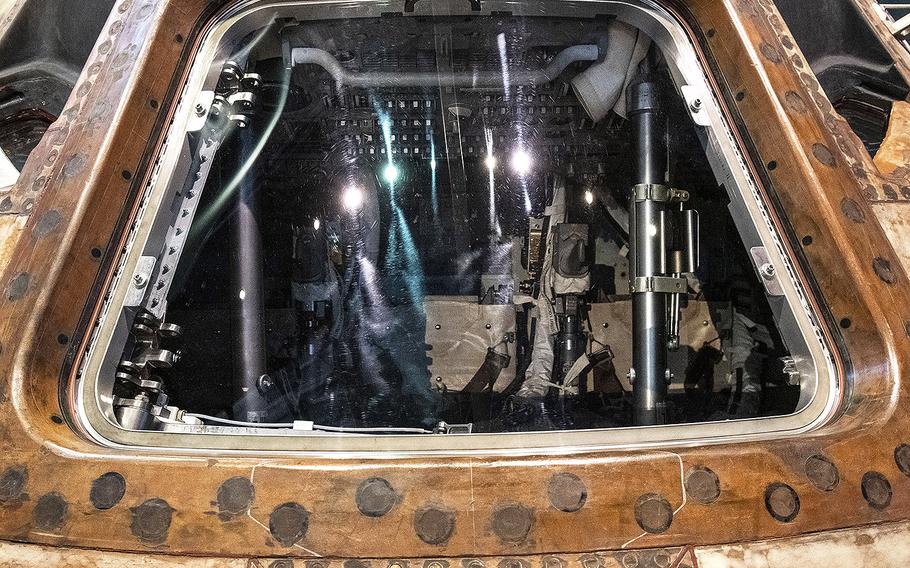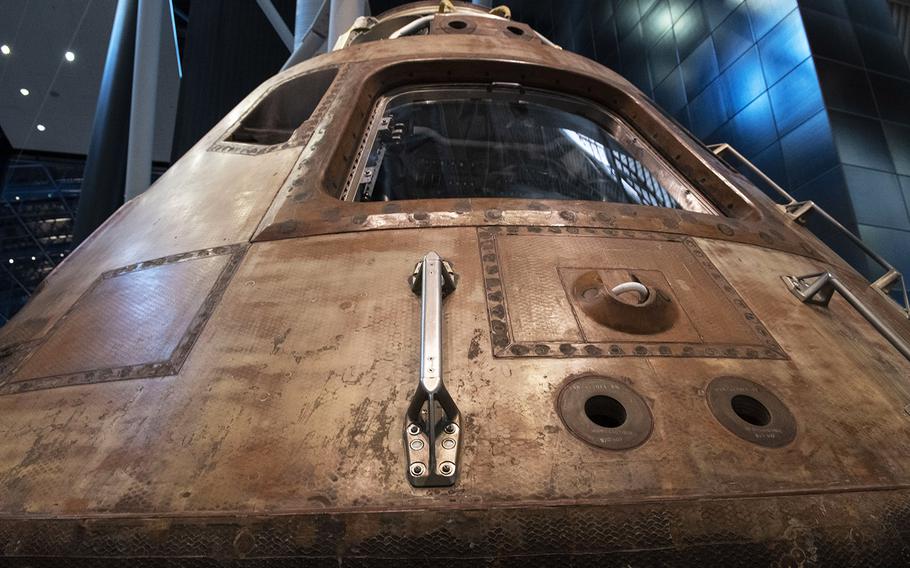 CHANTILLY, Va. — Visitors to the Smithsonian's Udvar-Hazy Center on Tuesday were treated to an impressive new addition to the museum's all-star lineup: The Columbia command module, in which Apollo 11 astronauts Neil Armstrong, Buzz Aldrin and Michael Collins went to the moon in 1969.
Columbia will be at the center, adjacent to Dulles International Airport, for about a year, until it's moved to the National Air and Space Museum in Washington, D.C. to be housed in the "Destination Moon" exhibit that's scheduled to open in 2022. It's been on a national tour for the past three years.
Columbia has been placed between two iconic aircraft, the SR-71 Blackbird reconnaissance plane and space shuttle Discovery, at the entrance of the museum's James S. McDonnell Space Hangar.
The size difference between the command module and Discovery highlights the close quarters Armstrong, Aldrin and Collins endured during their lunar voyage.
"It's quite tight," said Teasel Muir-Harmony, space history curator at the Smithsonian National Air and Space Museum. "It can be compared to the size of three phone booths (210 cubic feet)."
---
---
---
---