AMVETS will host DC motorcycle rally on Memorial Day to replace Rolling Thunder
by
Caitlin M. Kenney
September 20, 2019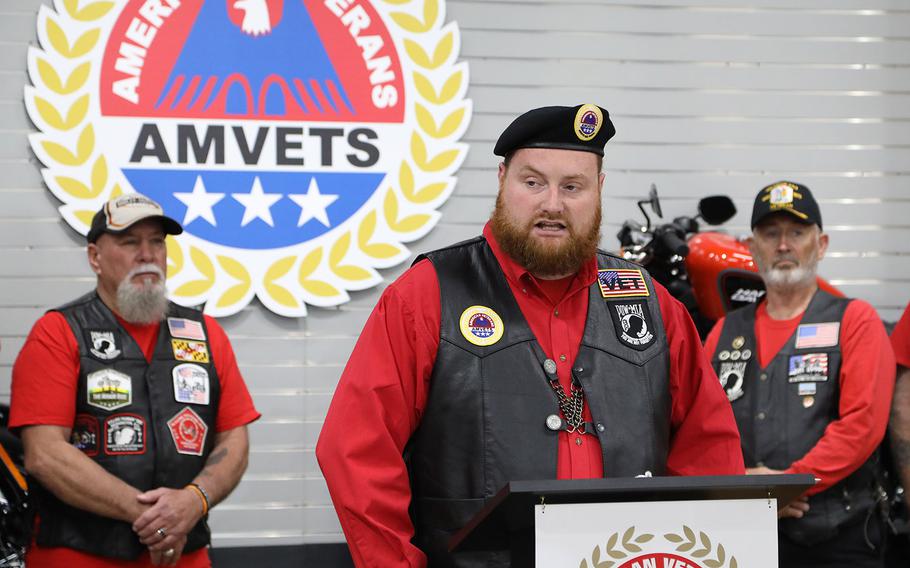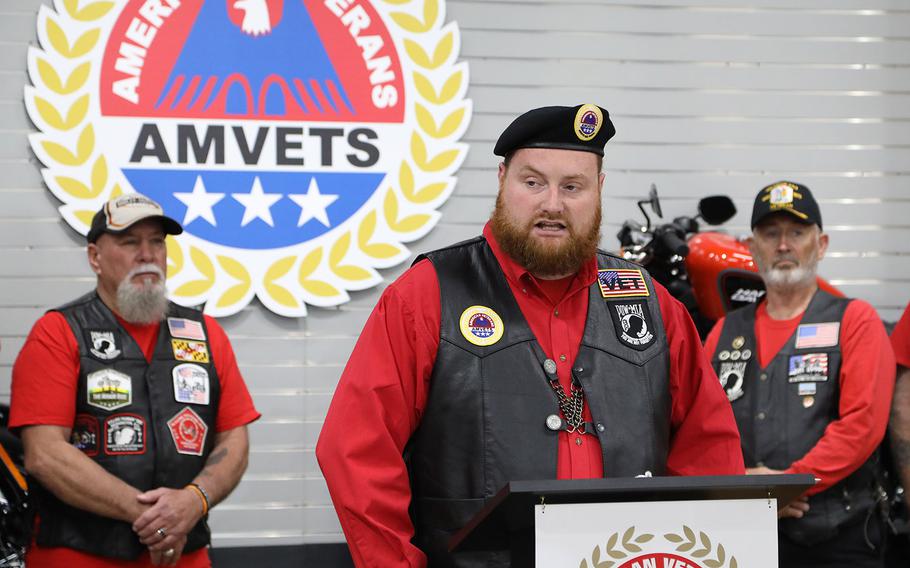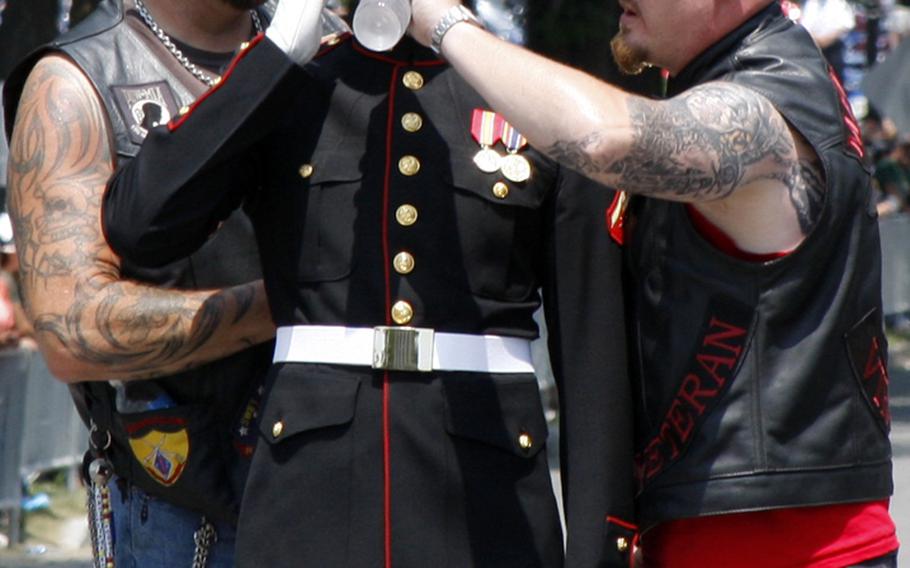 WASHINGTON — Thousands of motorcyclists will ride again through the nation's capital during the 2020 Memorial Day weekend as part of a new three-day rally designed to replace the popular Rolling Thunder event that ended in May, a national veterans organization announced Friday.
Leaders from American Veterans, better known as AMVETS, said they will host the Rolling to Remember Demonstration Run to make certain that riders who still want to come to Washington, D.C., for the Memorial Day weekend will be able to do so in a safe and organized manner.
"It'd be an absolute shame if they arrived and they had nowhere to park, nowhere to demonstrate," Joe Chenelly, the national executive director for AMVETS, said during a news conference at a Harley-Davidson dealership in Maryland.
For 32 years, the Rolling Thunder motorcycle event took place on Memorial Day weekend and attracted hundreds of thousands of riders. But in 2018, organizers announced the annual event would end, citing mounting costs and lack of cooperation with the Pentagon and metropolitan police departments.
President Donald Trump tweeted in May that riders of Rolling Thunder would be back to Washington, D.C., in 2020 and "hopefully for many years to come."
"It is where they want to be, and where they should be," he wrote.
The Rolling Thunder's founder Artie Muller said in 2018 that the annual event was costing the nonprofit organization $200,000, and it had become difficult to find a corporate sponsor and sell merchandise.
Chenelly estimated the cost for AMVETS' Memorial Day weekend event will be about $400,000. The cost includes security, sanitation, first aid, as well as infrastructure such as misting tents to cool riders, he said. The funding will come from AMVETS as well as through donations and sponsorships to keep the event is free for participants, according to the veterans group's news release.
Chenelly also said the group hopes permits filed with the Pentagon for the event will be granted. The Pentagon parking lots have been a staging area for the motorcycles for decades.
AMVETS is not Rolling Thunder, Chenelly said, emphasizing it was a separate organization. He said AMVETS felt it had to "take action" to help motorcyclists who planned to ride to the capital for Memorial Day.
The three-day Rolling to Remember event will be held May 22-24, with a focus on raising awareness of prisoners of war and troops still missing in action, as well as veterans suicide.
The weekend activities will kick off Friday, May 22, with the "Blessing of the Bikes" held at the Washington National Cathedral, which first started in 2014. From Friday to Sunday, they are working with the National Park Service to have a stage on the steps of the Lincoln Memorial with speakers and programming that will be announced later.
"This stage will be used strictly to demonstrate. To make the nation, especially our voters, aware of what is happening, what isn't happening and what needs to happen to address our POWs, our MIAs, and our veterans and active-duty servicemembers who are dying by suicide," Chenelly said.
On May 24, motorcyclists will ride past the White House, the Capitol Building, around the National Mall and stop at the Vietnam Veterans Memorial Wall.
"We believe the nation will pause to watch, to learn why so many patriots are rolling in from all over to demonstrate," Chenelly said.
The ride is "not a parade, it's not a party," but an opportunity to give participants a voice, he said.
"In fact, it is a demonstration, something of a protest, of our failings over the years. We must own those failings, so we must address them now," Chenelly said.
Kenney.Caitlin@stripes.com @caitlinmkenney