All DOD-run schools in US to close by Wednesday; students to have online courses
---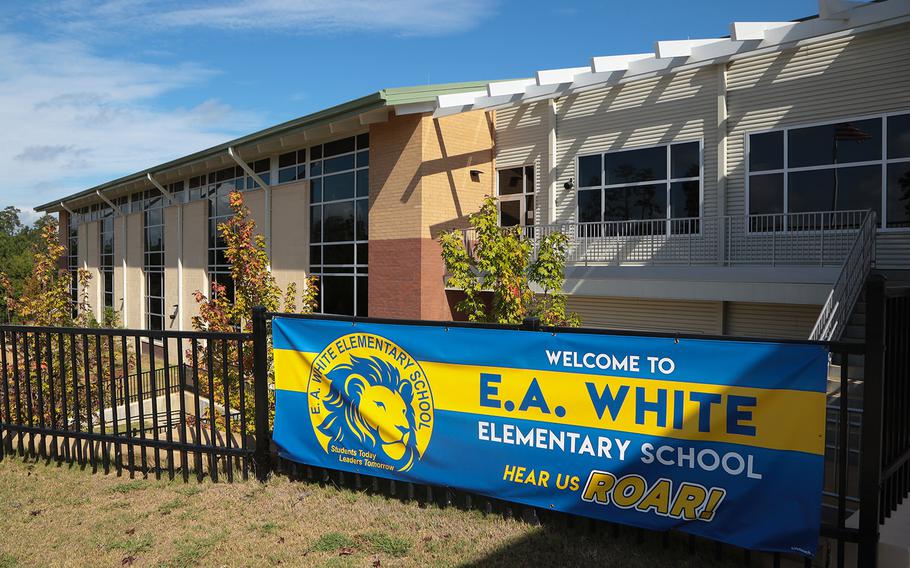 Read more coronavirus coverage from Stars and Stripes.
WASHINGTON — Defense Department-run schools on Fort Stewart and Fort Benning in Georgia and Fort Rucker in Alabama will be closed to students beginning Wednesday, making all Pentagon-run, on-post schools in the continental U.S. shut down amid the coronavirus pandemic.
Officials with the Department of Defense Education Activity, DODEA, sent guidance to parents in recent days about steps being taken to mitigate the spread of the fast-moving illness that has spurred many schools and other institutions across the country to close. They said no cases of the coronavirus, formally known as COVID-19, had been reported in any of the 163 schools run by DODEA in 11 countries.
Students will transition to online courses until schools reopen, according to information on DODEA's website. Teachers are being required to spend two days learning to teach online.
Most of DODEA's on-post schools in the U.S. closed Monday.
They include schools located on the following installations:
• Camp Lejeune, N.C. • Fort Bragg, N.C. • Fort Campbell, Ky. • Fort Knox, Ky. • Fort Jackson, S.C. • The U.S. Military Academy at West Point, N.Y. • Marine Corps Base Quantico, Va. • Maxwell Air Force Base, Ala. • Marine Corps Air Station Beaufort, S.C. • Naval Support Facility Dahlgren, Va.
Additionally, DOD-run schools in Puerto Rico closed Tuesday, DODEA said. The school closings at Fort Stewart, Fort Benning and Fort Rucker will mean the DODEA has closed all of its schools in the U.S.
The agency previously closed its schools in Turkey, Germany, Belgium, Spain, the Netherlands, Italy, Bahrain and South Korea.
The decision to close on-post, DOD-run schools is left to installation commanders, officials said. They largely have followed the lead of local school systems that have closed their doors in an effort to slow the spread of the virus.
It was not clear Tuesday how long schools would remain closed. At Fort Campbell, for example, Army Maj. Gen. Brian Winski, the commander of the 101st Airborne Division and the installation, said he would revisit the decision in the coming weeks.
"Schools are going to remain closed," Winski said Monday night during a virtual town hall for the Fort Campbell community. "We'll have a decision point at the end of March as to how long that will go on."
While the Defense Department runs schools on many of its installations, some military installations in the U.S. house schools that are otherwise unaffiliated with the Pentagon and are run by local school systems.
The Marine Corps' Camp Pendleton, Calif., for example, has five schools on base, but they are run by two local school districts. At such posts, the local school officials typically determine whether schools should close, a Pentagon spokesman said Tuesday.
At Camp Pendleton, the local school systems have closed school facilities into April, according to their websites.
dickstein.corey@stripes.com Twitter: @CDickteinDC
---
---
---
---