Airmen describe Oklahoma guardsman who died in Iraq as selfless, devoted
by
Chad Garland
May 18, 2020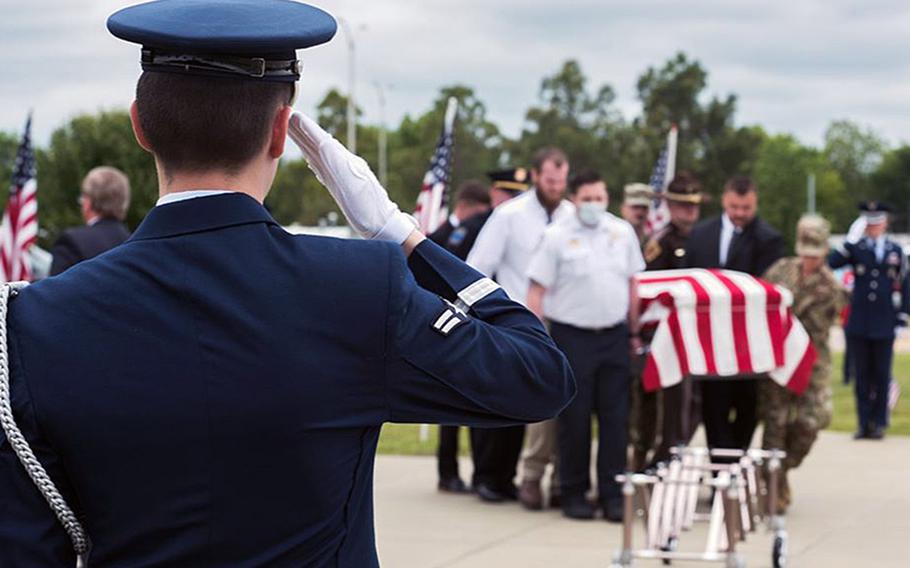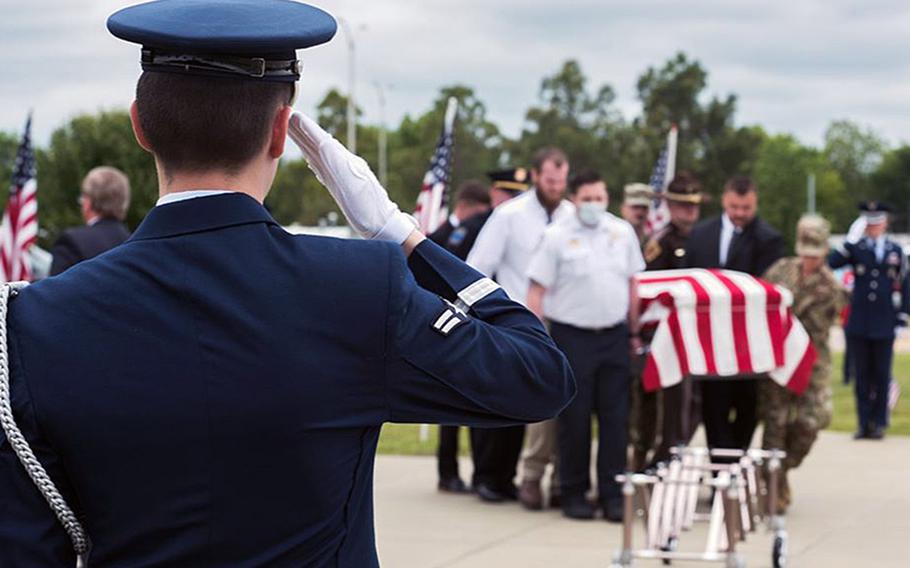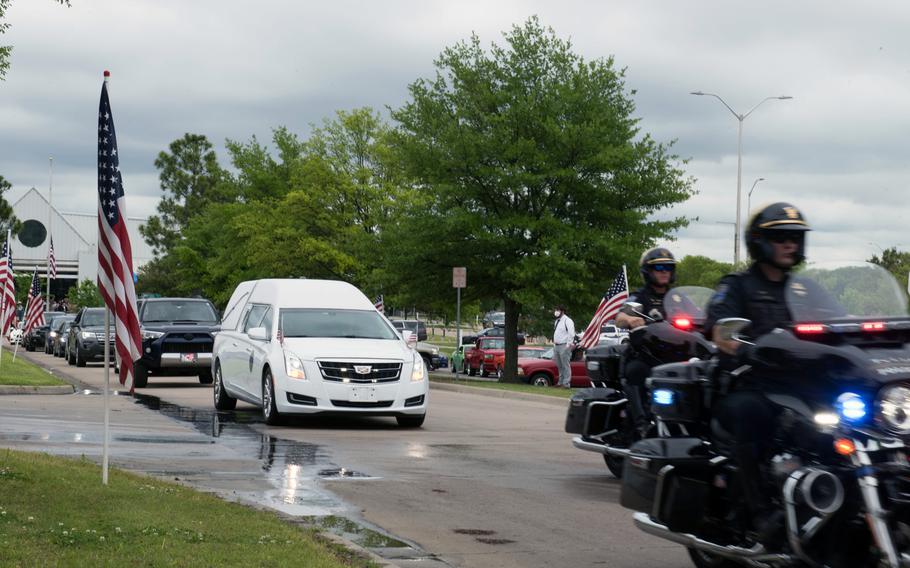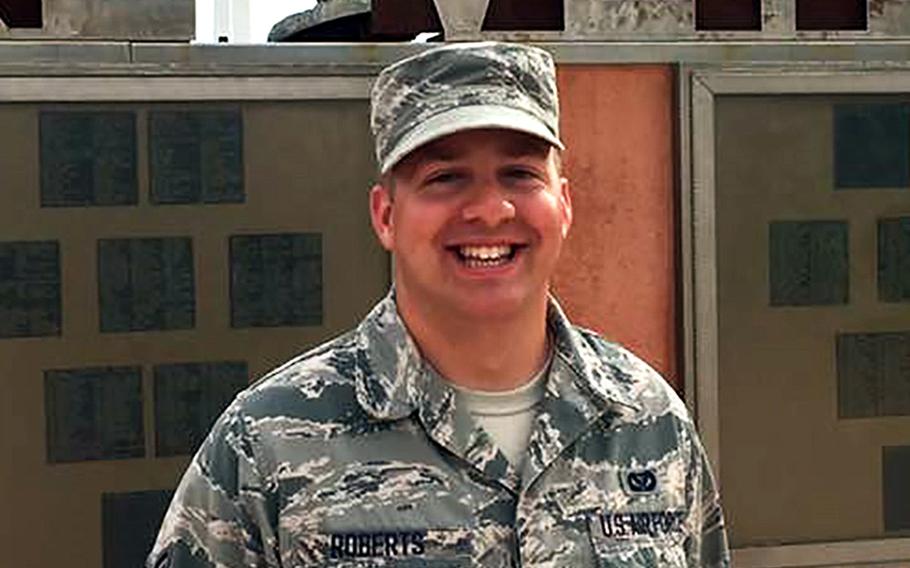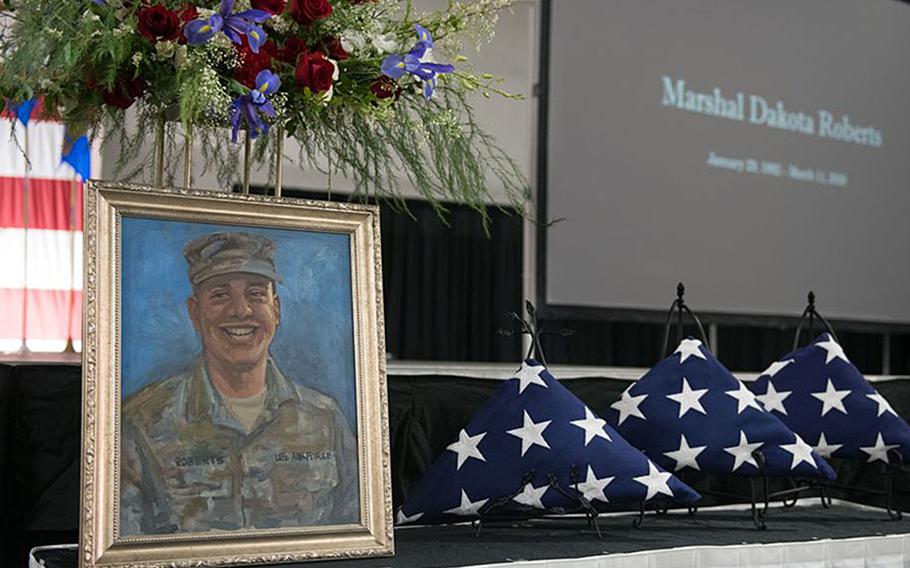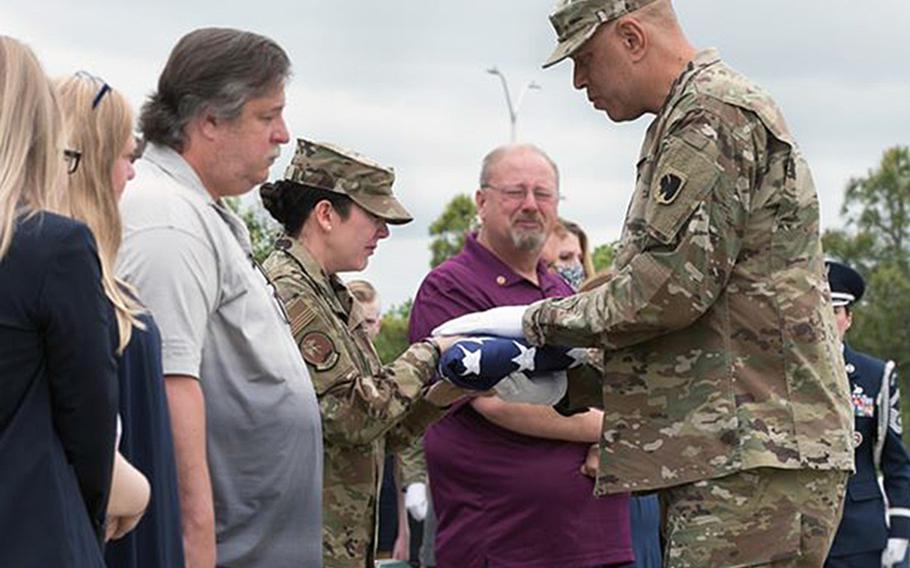 An Oklahoma community honored an airman killed in a rocket strike in Iraq more than two months ago, after coronavirus restrictions postponed memorial services.
Staff Sgt. Marshal D. Roberts, 28, was one of three coalition troops killed in a March 11 attack on Camp Taji, which the U.S. has blamed on an Iran-backed militia group. Roberts' remains were returned home later that month, as the pandemic upended life around the country.
"We have spent the last two months in a season of unresolved mourning," his family said in a statement last week to the Tulsa World newspaper. "While we cannot offer resolution, we are happy knowing that we can finally honor the life of a great man, a hero, and someone we all love."
Army Spc. Juan Miguel Mendez Covarrubias, 27, of Hanford, Calif., and British combat medic Lance Cpl. Brodie Gillon, 26, a reservist with the Scottish and North Irish Yeomanry, were also killed in the March attack.
Roberts, the first member of the Oklahoma Air National Guard to be killed in combat, is survived by wife and fellow member of the Tulsa-based 138th Fighter Wing, Kristie Roberts, and their 8-year-old daughter, Paityn.
"He was a lot of things to a lot of people — he was a husband, father, son, brother and friend," said Staff Sgt. Taylor Pate, during the ceremony Saturday at the Claremont Expo Center, northwest of Tulsa. "He was most proud of being a husband and father."
Pate recalled how his friend had been both excited and terrified to propose and went on an extensive hunt for the perfect engagement ring, though Pate said he knew that the two were "perfect for each other" and the ring wouldn't have mattered.
Later, Kristie Roberts appeared on stage with Paityn — who clutched a stuffed animal — as they received a promotion warrant from wing vice commander Col. Robin Cavanaugh, posthumously advancing Marshal Roberts to technical sergeant.
Outside the expo center, guardsmen presented the family with American flags, fired a three-round volley, played taps, and conducted a flyover with the wing's F-16s in a missing man formation. Family members hugged the flags to their chests, a video of the event showed.
Some loved ones wore blue T-shirts with a line of scripture printed on the back: "Greater love has no one than this, that he lay down his life for his friends."
Marshal Roberts was one of the most selfless people, said Tech Sgt. Ariel White, an Oklahoma Air National Guardsman wounded in the attack. He was "THE best friend," she said in a Facebook post in late March after being medically evacuated to the United States.
"Sharing an office with him during our deployment made the days better and brighter," she wrote.
His last words were a testament to his selflessness, Command Master Sgt. Derrick Hildebrant told the crowd at the expo center, in comments captured in a livestream on YouTube.
As the rockets hit, Marshal Roberts and a friend discussed whether they could make it to a bunker, and he told the friend, "Go, put your armor on," Hildebrant said. Just after the friend left, the fatal rocket struck, he said.
More than a month after his death, Kristie Roberts feared that he would be forgotten, she said in a late-April post on the Facebook group "I love Claremore." She thanked the town for displaying a banner on a light pole on Main Street to honor his memory.
She also recently received a plaque from a veterans group inscribed with a message that "no hero ever truly dies till the last time someone speaks their name," Hildebrant said.
Pate, who shared a story of the time he caught his friend sitting in the dark, dog on his lap, with a gallon of ice cream and a bottle of wine, watching a Hallmark movie, said he could share countless more memories.
"Just remember one thing," he said. "You had the privilege of calling him a real brother, and no one and nothing can take that away."
garland.chad@stripes.com Twitter: @chadgarland
---
---
---