Airman who died in parachuting accident 'loved his country and his job,' family says
---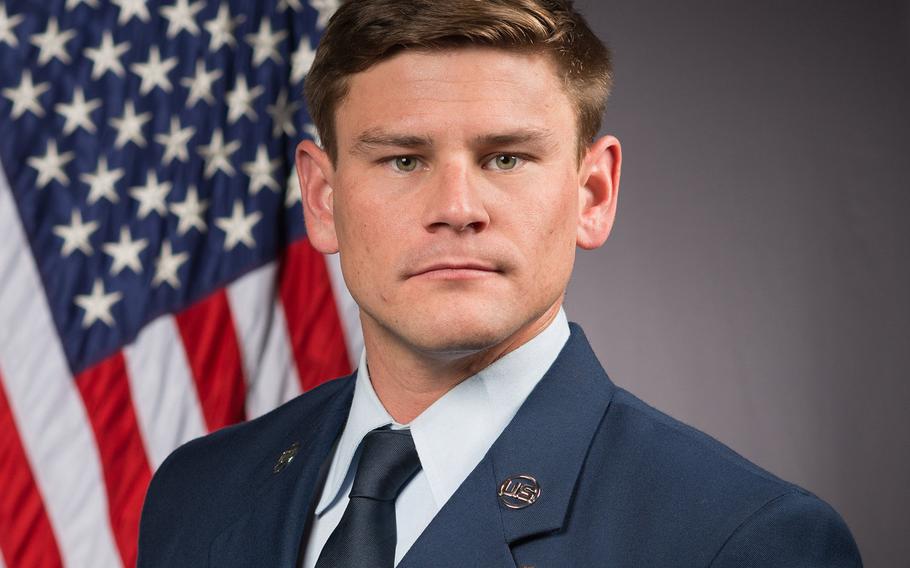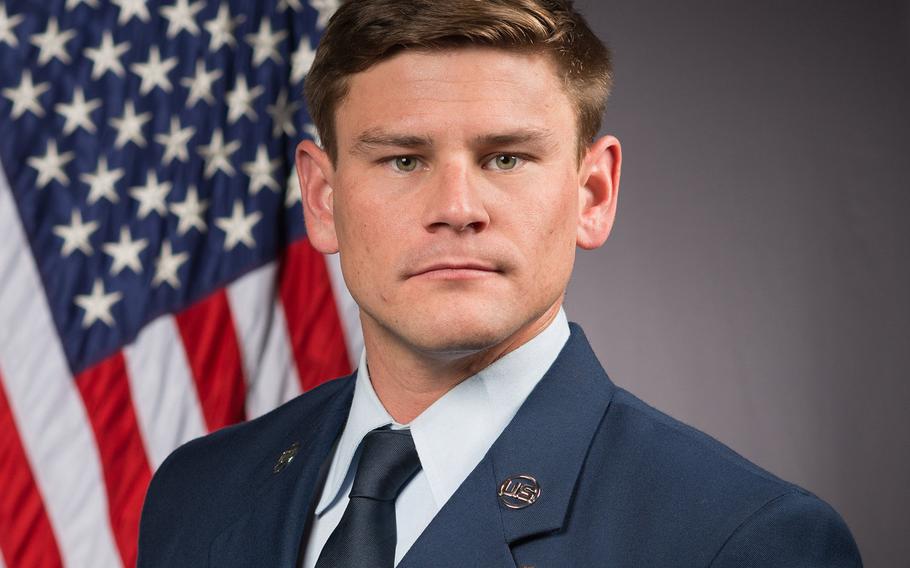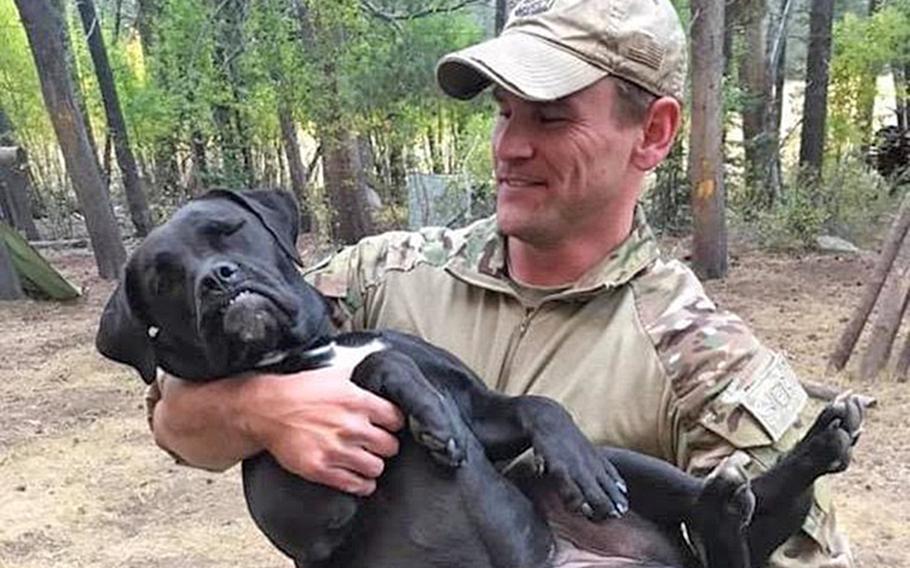 An airman killed in a parachuting accident last week was an enlisted leader of the Air Force's parachute-testing team and a combat veteran who had deployed to the Middle East in support of personnel recovery efforts.
Staff Sgt. Adam K. Erickson, 29, was killed on Sept. 10 during a training accident on a routine military proficiency jump, Edwards Air Force Base said in a release last week.
He was assigned to the California base's 412th Test Wing and had served with the Joint Personnel Recovery Center in Qatar in 2016. More recently, he had served earlier this year as a jumpmaster and operations liaison in Romania, where the Air Force is deployed as part of the mission to deter Russian aggression in Europe.
At Edwards, Erickson was the noncommissioned officer in charge of test parachutist program operations, the base said on its Facebook page, sharing a GoFundMe campaign started by the airman's sister.
The fundraiser was intended to defray travel costs for family, friends and colleagues coming to his funeral, which is scheduled for Wednesday in Ventura, Calif., near Erickson's hometown of Ojai. His sister Lauren Andrews upped the campaign's target on Sunday with plans to create permanent memorials in his hometown and at Edwards, she said in an update on the site over the weekend.
"We are overwhelmed by the generosity and support," she said. As of Monday morning, it had raised more than $16,500 of a $25,000 goal.
Erickson grew up in the area surrounding the upscale southern California resort town and graduated from Nordhoff High School in 2008, Andrews said on Facebook.
He joined the Air Force to be a Survival, Evasion, Resistance and Escape specialist and waited a year for a slot to open before heading to basic training in Texas in November 2011. The following year, he began SERE training at Fairchild Air Force Base in Spokane, Wash., the post said.
Erickson transferred to Edwards in October 2018 for special duty as a test parachutist.
The only unit of its kind in the Air Force, the parachute-testing team is part of the 418th Flight Test Squadron and is made up of a small number of airmen, including three jumpers from the 412th Operations Support Squadron's SERE section, Edwards said in a 2006 statement.
The team conducts developmental tests on all personnel parachute systems, aircraft ejection seat systems and other life support subsystems — "anything that might get jumped, bailed or ejected out of an airplane," said the program's superintendent at the time, Master Sgt. Donald Wing.
"We are deeply saddened by this tragic loss," Brig. Gen. E. John Teichert, the unit's commander, said in a statement last week. "Our hearts and prayers go out to his family, friends and coworkers."
Erickson's decorations and awards include the Air Force Commendation medal and two awards of the Air Force Achievement medal. He was a military freefall and static line jumpmaster, master parachutist and certified test parachutists, the GoFundMe page said.
He loved his eight years as a SERE specialist, his mother said in a Facebook post last week after his death. The service describes the job as elite instructors who train personnel to survive in remote and hostile environments anywhere and return home with honor.
"He always said it was the best job! 'You actually got paid to go camp and do hard stuff in the outdoors.'" Karen Erickson wrote, quoting her son.
His death last week occurred in Perris, Calif., near March Air Reserve Base southwest of Los Angeles, the GoFundMe page said.
A viewing for friends and family is scheduled for Tuesday at Ted Mayr Funeral Home in Ventura, with funeral services scheduled for 11 a.m. on Wednesday at Ventura's Church of Jesus Christ of Latter-day Saints and burial at Ivy Lawn Memorial Park.
He is survived by his parents Steven and Karen Erickson, his sister (Andrews) and brothers Tyler and Garrett Erickson, and "the love of his life, Kristyn Pritchett," as well as many other family members, the obituary said.
garland.chad@stripes.com Twitter: @chadgarland
---
---
---
---