Air Force tuition assistance to drop in 2021 because of budget concerns
by
Brian Ferguson
September 30, 2020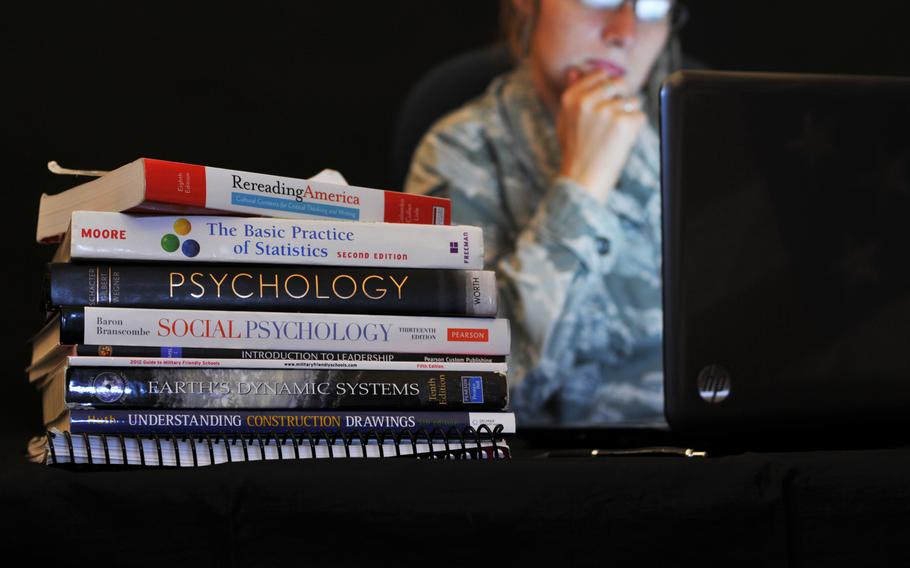 Air Force tuition assistance will drop by $750 during the new fiscal year starting on Thursday, service officials said.
The new $3,750 military tuition assistance cap for fiscal year 2021, down from $4,500, takes effect for college courses beginning on or after Thursday. The cut comes as more airmen take advantage of the benefit, which the Air Force said could strain its budget.
"We need to make sure the benefit is accessible to as many of our service members as possible each year … we made hard decisions in order to keep this program viable and accessible to our force," Lt. Gen. Brian T. Kelly, deputy chief of staff for manpower, personnel and services, said in a statement Tuesday.
The Air Force had 80,430 service members use the benefit in 2020 as of last week, and expects a similar number in 2021, Air Force Times reported.
The tuition limit applies to both undergraduate and graduate classes. Waivers are available for unusual circumstances, such as a required lab class exceeding the limit by one semester hour or two quarter hours, or for those working on an unusual degree deadline, the statement said.
Credit hour limits remain the same at $250 per semester hour and $166.66 per quarter hour. Airmen may also research other funding opportunities, such as scholarships and grants, and consider standardized testing to help minimize expenses, the statement said.
Service members may apply for assistance up to 45 days before their classes begin. If tuition assistance funds run out before the end of the year, those who didn't get their applications approved in time will have to wait until 2022 for the benefit, the statement said.
ferguson.brian@stripes.com Twitter: @BrianFerg57