Air Force tests baseball-style 'bump cap,' adding new flair to airmen's safety gear
by
Matthew Keeler
August 29, 2019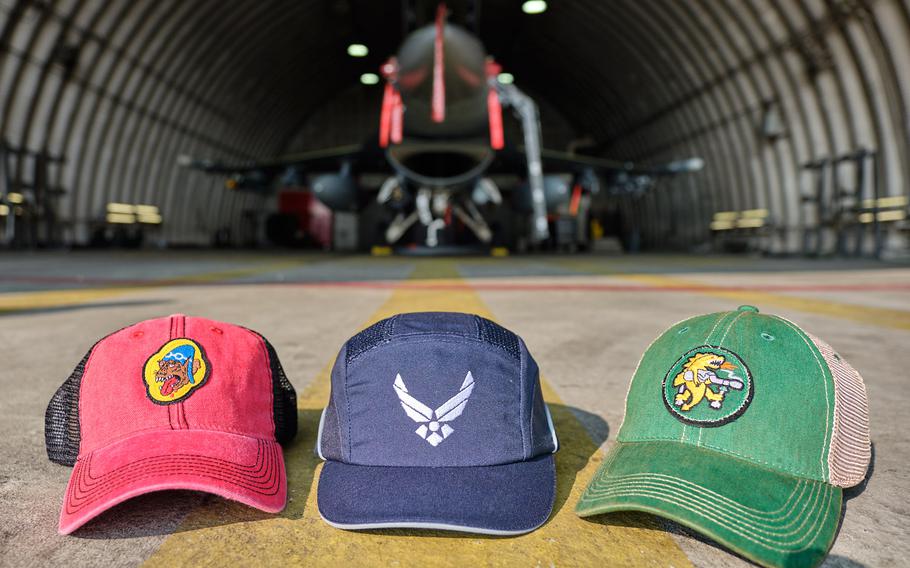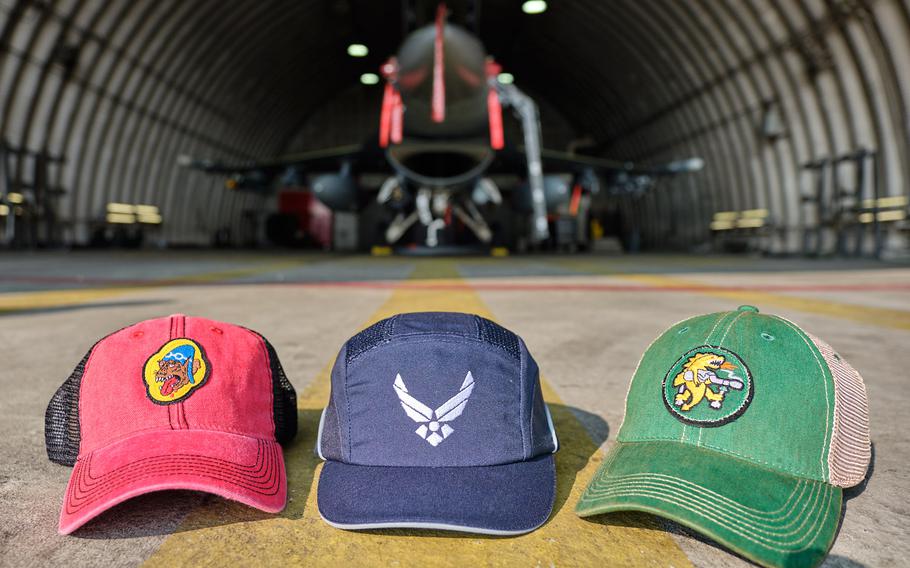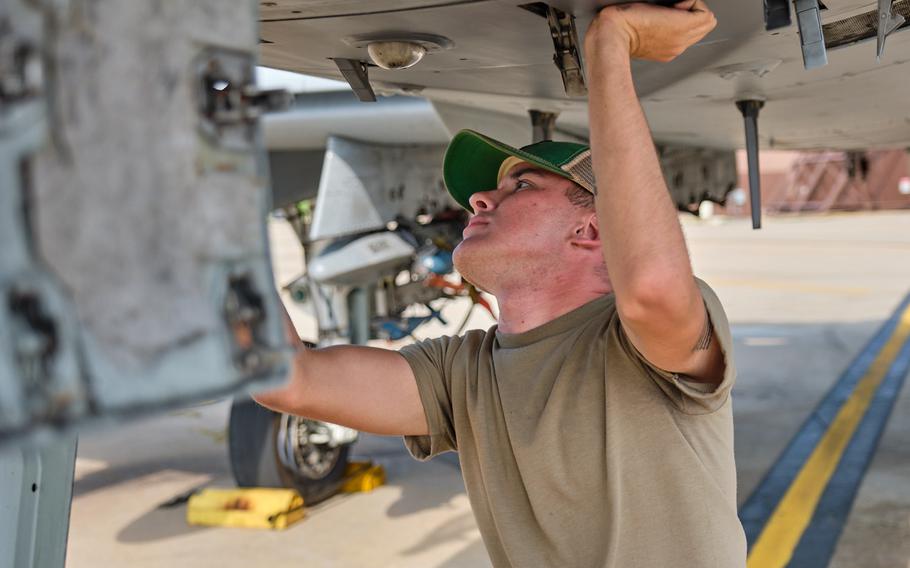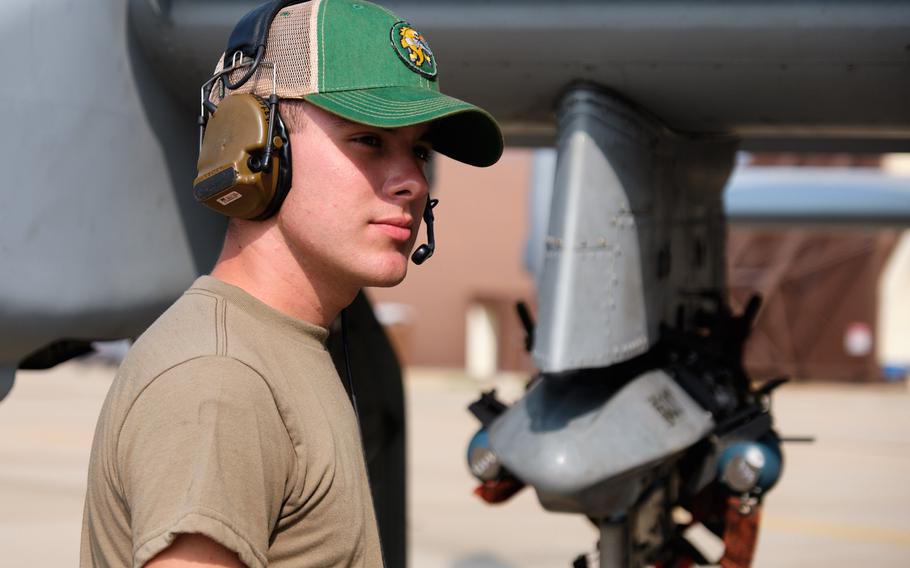 OSAN AIR BASE, South Korea — The 51st Fighter Wing's safety office came up with a simple and, it hopes, a popular solution to a problem that plagues aircraft maintainers across the Air Force.
From 2015 to 2017, Air Force maintainers reported 802 on-duty injuries from striking their heads on aircraft or weapons — injuries that cost the service nearly $2.5 million in medical care and impacts on combat capability, according to data provided by the wing safety chief, Maj. Philip Budenbender.
The Air Force tried a prototype "bump cap" — an adjustable cap embroidered with the Air Force logo and fitted around hard-shell dome — to protect the user's head. Bump caps, which provide some protection from minor bumps but not as much as a hard hat, are available in the civilian world.
However, the Air Force version proved unpopular.
"Airmen said it was cumbersome, obstructed views," Budenbender said Wednesday, "but, overall, people were just not too keen on the idea of wearing this type of hat."
The wing's flight safety noncommissioned officer, Master Sgt. Dustin Schwartz, came up with the idea of fitting the dome into something more familiar, a baseball cap.
"We brought up an idea, put this liner in this baseball cap that they already feel comfortable wearing and let's see how it does," Budenbender said. "What we ended up doing is pulling the liner out and putting it into a squadron-style baseball cap that is produced by the guys on the flight line and they enjoy wearing it off duty."
For the month of July, the wing safety team deployed three models of the protective insert to 26 airmen who performed daily operations on aircraft.
"During the 30-day trial, we had several head strikes that resulted in zero visits to the emergency room," Budenbender said.
The modified caps saved about $43,000 in medical and other costs from 33 head strikes airmen reported during the trial, he added.
Senior Airman Austin Cline, of Assumption, Ill., an F-16 maintainer for the 51st Maintenance Squadron, was selected out of nearly 1,400 airmen to participate in the trial. He said the cap performed as expected when he bumped his head pretty hard on the door of an F-16 Viper's main landing gear.
"I thought I had clearance and came up and hit it," he said. "I might have split my head open."
Each aircraft presents its own hazards such as low-hanging antennas, sharp edges on weapons and wings, and pylons capable of holding weapons or additional fuel. Depending on the severity of a head strike, an airman could be out of work for four days and on light duty until fully recovered.
"Any strike to the head, you have to consider the long-term effects as well, so it might not be immediate," Budenbender said.
The 51st Fighter Wing is still searching for a cap that features the best comfort, flexibility and breathability without compromising the airmen's safety and effectiveness. It expects to present its findings at a safety symposium in October to see if Pacific Air Forces would incorporate the bump cap on a larger scale.
"It's an initiative; we try lots of things in the Air Force, and we try to cut back on injuries over the years," said Col. John Gonzales, commander of the 51st Fighter Wing. "I think we have a really good contender and a winner here."
keeler.matthew@stripes.com Twitter: @MattKeeler1231