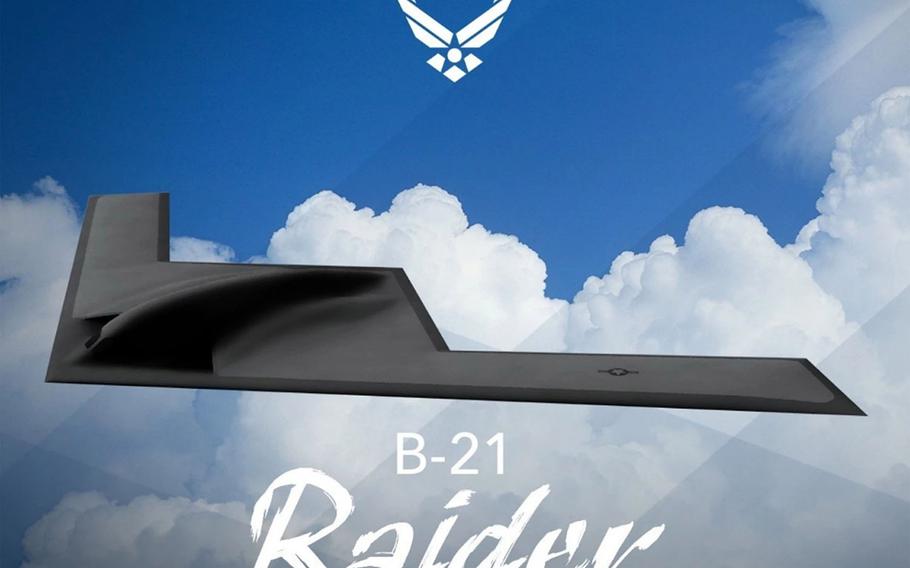 WASHINGTON – The name of America's future stealth bomber, the B-21 "Raider," honors the legacy of World War II's Doolittle Raid, one of the most innovative strategic missions in Air Force history, service Secretary Deborah Lee James announced Monday.
The name was revealed at the end of a video showcasing the Air Force's strategic bombing past that kicked off the annual Air Force Association meeting in Washington. As part of the announcement, James introduced retired Lt. Col. Richard E. Cole, the last living airman of the 1942 Doolittle Raid, the United States' first strike against Japanese mainland targets in the war.
"I am very humbled to be here representing Gen. [Jimmy] Doolittle and the Raiders at the naming of the B-21 Raider," said Cole, who is 101 years old. "And wish they were here. We are deeply honored."
In the 1942 raid, the then-U.S. Army Air Forces adapted its B-25 Mitchell bomber to be light enough and fly far enough to strike Japan as an important response to the Pearl Harbor attack.
James also recognized two of the three airmen who entered the winning name in a contest the Air Force held for the bomber: Lt. Col. Jaime Hernandez, with the 337th test and evaluation squadron at Dyess Air Force Base in Texas, and Tech. Sgt. Derek White, with the 175th civil engineering squadron in Maryland.
The B-21 Raider, a next-generation stealth bomber, will look like the current B-2 Spirit stealth bomber in many ways. However, the B-21 will have better propulsion and stealth abilities to stay ahead of rapidly modernizing Russia and China forces. The B-21 is not expected to be in service until the mid-2020s.
Gen. Robin Rand, Air Force global strike commander, said the B-21 will carry the B-61-12 upgraded nuclear bomb. The bomber will also carry a cruise missile projected to reach distances of up to 3,000 miles, according to news reports. Both weapon upgrades are still in development. Early versions of the bomber will be manned, and likely to be home-based at some of the same strategic bomber bases that are already operating, Rand said.
"We've got to ensure our Air Force dominates for the next generation," James said.
Copp.tara@stripes.com Twitter:@TaraCopp
---
---
---
---