Air Force moves to radically overhaul its directive publications
by
Leon Cook
August 9, 2017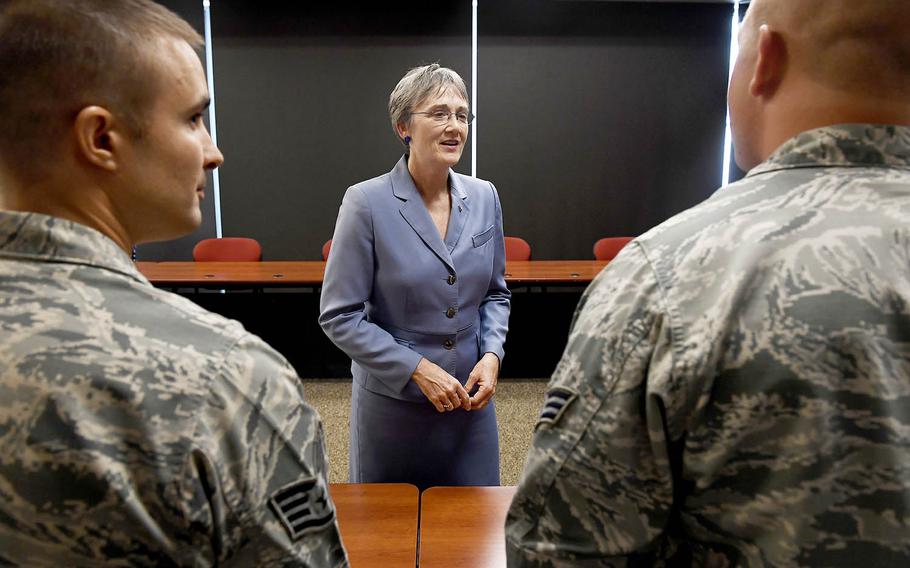 The Air Force says it will work over the next two years to review, reduce and clarify official instructions it says are "too rigid" and discourage new ideas.
The service's 1,300 directive publications are often outdated, inconsistent and breed cynicism when airmen feel they cannot follow every written rule, Secretary of the Air Force Heather Wilson said in a statement last week.
"There are more [Air Force Instructions] than we need," she said. "Let's not tell airmen how to do everything. Let's tell them what to do and let them surprise us with their ingenuity."
The goal is to not only reduce the number of official instructions, but to reduce the length of those remaining, said an all-Air Force memorandum issued recently. Another aim is to ensure all directives are written clearly and concisely and are free of jargon and confusing acronyms.
"They are sometimes too rigid, slowing adaptation and discouraging new ideas," said the memo signed by Wilson and Gen. David Goldfein, Air Force chief of staff. "The result is distraction and inefficiency — when we specify the trivial, we lose focus on the important."
Airmen should receive a survey within the next few weeks inviting their input into how the publications can be improved, the memo said.
cook.leon@stripes.com Twitter: @LeonCook12