Air Force elite training site to be renamed for Afghanistan Medal of Honor recipient
---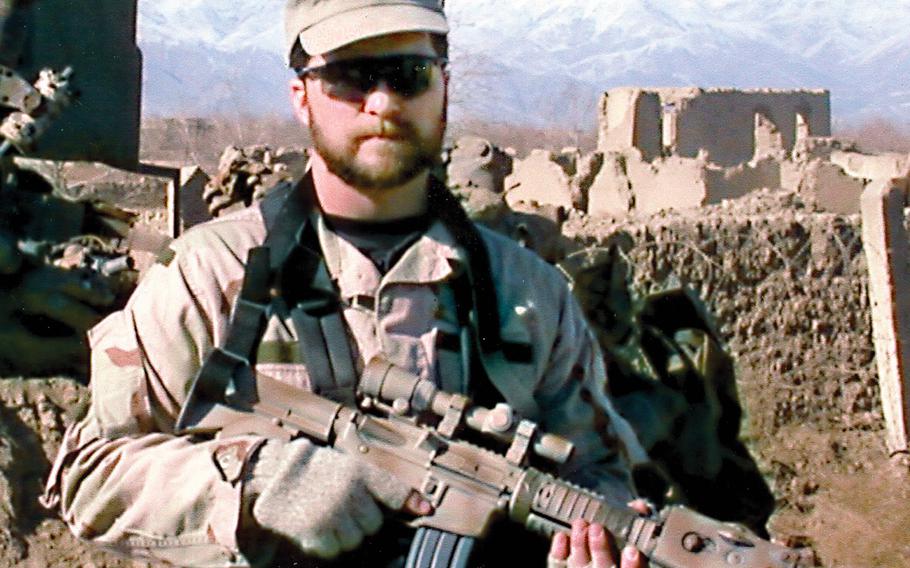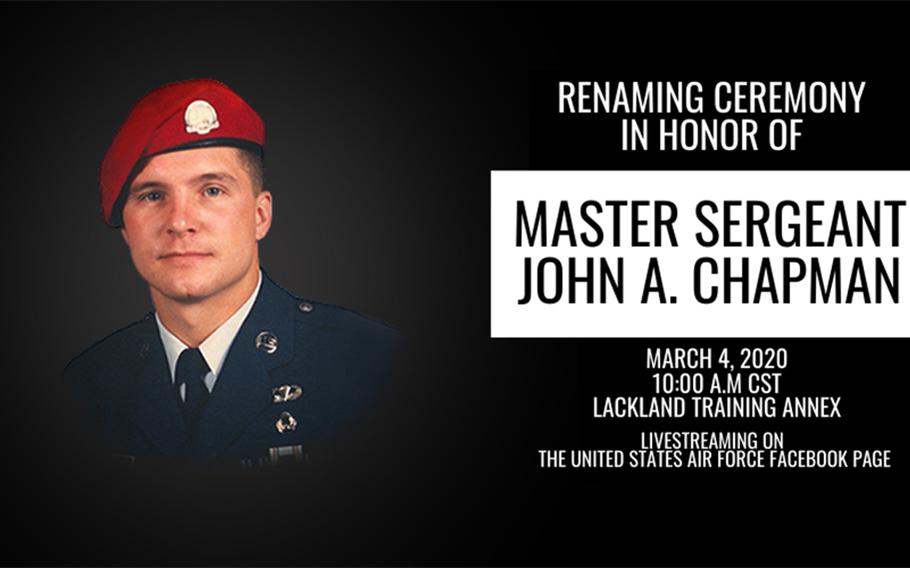 The Texas site where elite airmen begin their special tactics training is being renamed for Medal of Honor recipient Master Sgt. John A. Chapman, a combat controller killed fighting militants early in the Afghan War.
Air Force Vice Chief of Staff Gen. Stephen A. Wilson will be the keynote speaker at a ceremony to rename Joint Base San Antonio-Lackland's Medina Training Annex as Chapman Training Annex on Wednesday. Chapman's family and friends are expected to attend.
Chapman was posthumously awarded the military's highest decoration for combat bravery for his actions during the March 2002 Battle of Takur Ghar in Afghanistan. He was the first airman to earn the Medal of Honor since the Vietnam War.
As a technical sergeant with the 24th Special Tactics Squadron out of then-Pope Air Force Base, N.C., Chapman and a Navy SEAL team went to rescue Petty Officer 1st Class Neil C. Roberts, who had fallen from a helicopter after it took heavy machine gun fire from enemy forces, and was later found dead.
During the battle, which was part of Operation Anaconda, Chapman coordinated AC-130 gunship attacks, stormed a fortified enemy machine gun position and cleared it before moving from cover to assault a second enemy bunker.
An award upgrade from his Air Force Cross came after a lengthy review aided by drone footage of the battle, in which he had been left as dead when the SEALs he was fighting alongside were extracted.
It turned out he was only unconscious, and after coming to — alone, badly wounded and outnumbered — he fought until his death.
The annex's new name will be a reminder of "the service, heroism and ultimate sacrifice" Chapman paid, Col. Parks Hughes, Special Warfare Training Wing commander, said in a statement Monday.
Wednesday's ceremony, which will be streamed live on the U.S. Air Force Facebook page at 10 a.m. Central Standard Time, "pays tribute to an Airman who represents the best of our Air Force, who gave his life fighting to save his teammates," Hughes said.
garland.chad@stripes.com Twitter: @chadgarland
---
---
---
---