Air Force colonel pleads guilty to child pornography charges
---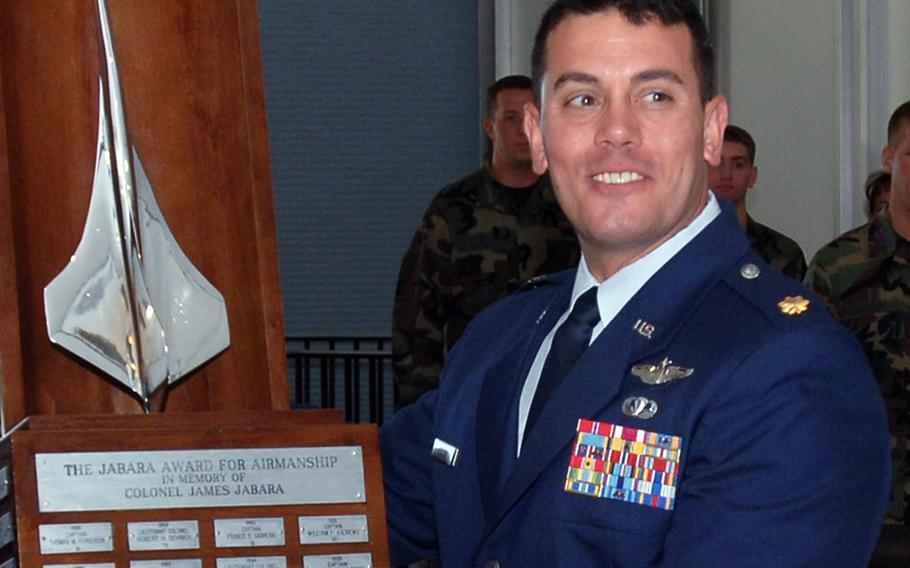 An Air Force colonel pleaded guilty Friday to receiving child pornography online and taking photos of underage girls without their consent, according to the Department of Justice.
Col. Mark Visconi, 48, of Fairfax, Va., used an online bulletin board dedicated to sharing illegal images of minors between November 2015 and June 2016, according to the release from the Justice Department's Criminal Division and the U.S. Attorney's Office in the Eastern District of Virginia. A forensic review of his laptop showed that Visconi downloaded and viewed numerous child pornography images and videos using an anonymous web browser.
Titles indicated he downloaded videos of girls as young as 3 years old, according to court documents. In another, investigators noted the girl had a pillowcase with characters from the animated film "Beauty and the Beast."
The plea documents also noted Visconi used his cell phone to create more than 440 pictures focused on the clothed buttocks of minor girls, according to the release. In a smaller subset of these pictures, Visconi appeared to take "upskirting" images of some of the girls, who did not appear to know that pictures were being taken.
Sentencing for Visconi is scheduled Jan. 31 with U.S. District Judge T.S. Ellis III of the Eastern District of Virginia. Visconi faces five to 20 years in prison and must register as a sex offender, according to court documents.
The charges against Visconi were filed in federal court Aug. 28.
A special operations pilot with two Bronze Star medals, Visconi most recently served as the chief of the Counter-Small Unmanned Aircraft Systems Task Force at the Pentagon. He commissioned in June 1993 after graduation from the U.S. Air Force Academy, according to his service record.
Other decorations in his service record include the Defense Superior Service Medal, the Legion of Merit, two Meritorious Service Medals, seven Air Medals, two Air Force Commendation Medals and the Aerial Achievement Medal.
A 2007 Air Force press release highlights Visconi, then a major, for earning the Air Force Academy's Col. James Jabara Award for Airmanship, which he received after flying 106 combat sorties and 136 combat hours in Iraq. Aside from training Iraqi pilots, Visconi is also an Arabic linguist, according to the release.
Information regarding his standing in the Air Force was unavailable Monday.
thayer.rose@stripes.com Twitter: @Rose_Lori
---
---
---
---