Actor Vince Vaughn visits, brings "Unfinished Business" to Edwards AFB
by
Jennifer Hlad
March 2, 2015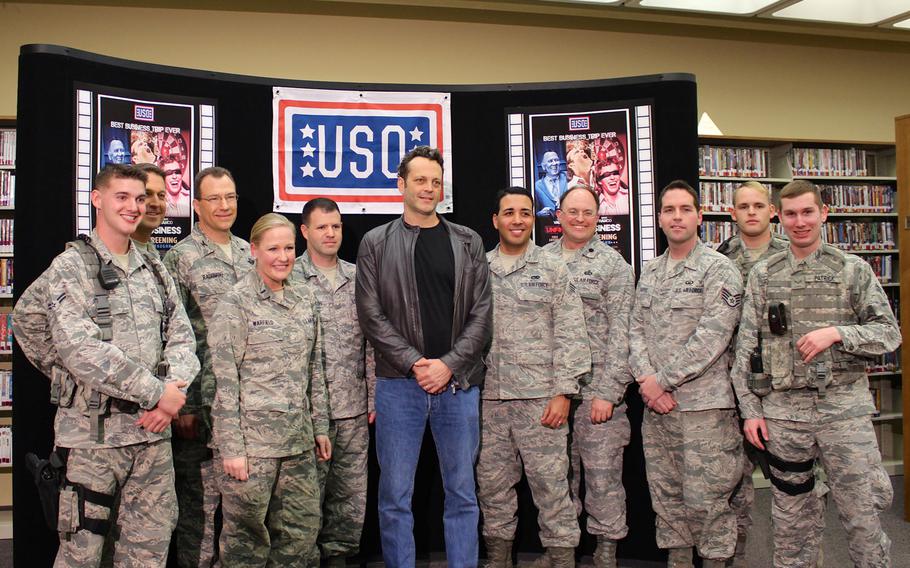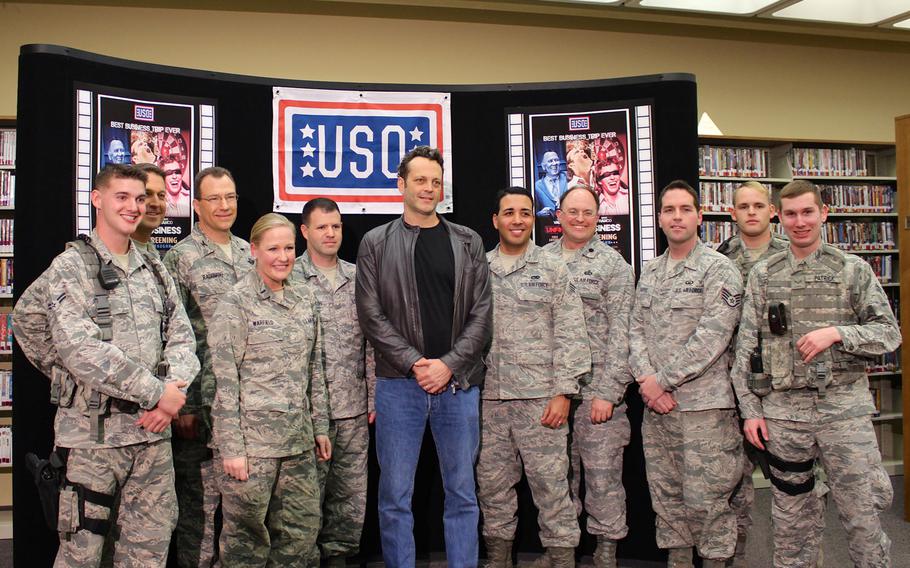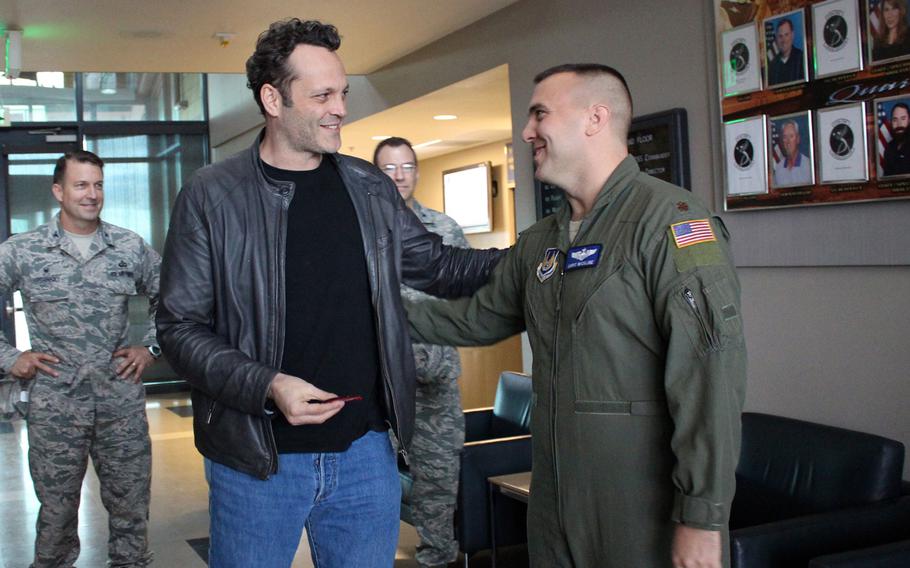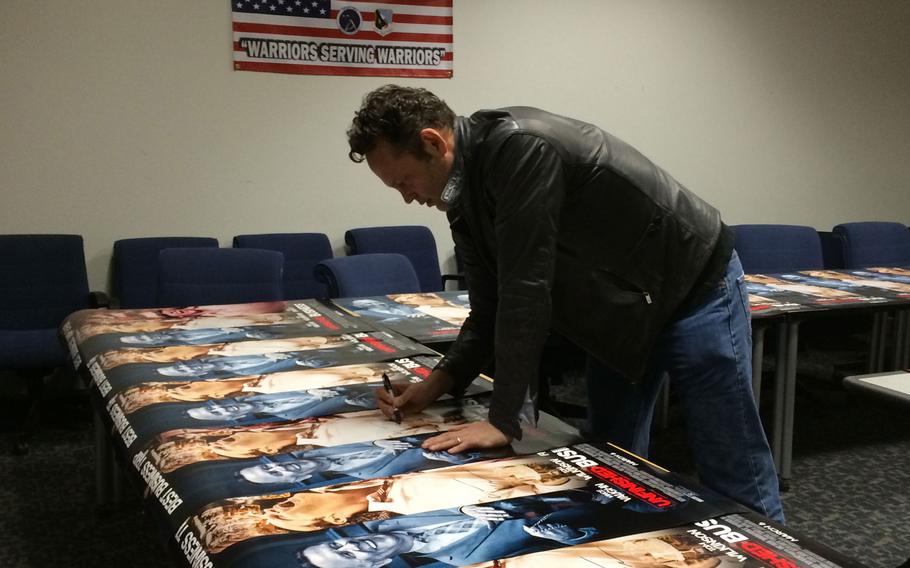 EDWARDS AIR FORCE BASE, Calif. — Vince Vaughn was filming "Wedding Crashers" when he learned that Pat Tillman was killed in Afghanistan.
The death of the pro-football-player-turned-soldier really affected him, he said, and he immediately called the USO to see if he could bring his then-new comedy, "Dodgeball: A True Underdog Story" to the troops.
The call led to his first USO tour, in June 2004. The following year, he traveled the world screening "Wedding Crashers" for servicemembers.
On Saturday, Vaughn flew to this isolated desert base 100 miles northeast of Los Angeles for his third USO tour, meeting a handful of airmen and their families before introducing an advance screening of his newest comedy, "Unfinished Business."
Vaughn's father served in the Navy, one of his sisters served in the Army Reserve and Texas Army National Guard, and his family has a tradition of military service dating back to the American Revolution, he said, so he enjoys being able to bring a few laughs to those serving now.
"It's nice to be in a position to say thank you," Vaughn said. "It's inspiring to be around such inspiring people."
Vaughn landed at Edwards on Saturday afternoon and spent time at the on-post library talking to and taking photos with about two dozen airmen and their families before heading to the base theater to introduce the movie.
Vaughn laughed as he told the airmen that on his first USO tour, shortly after "Dodgeball" was released, he was surprised that many deployed servicemembers had already seen the movie — illegally recorded versions purchased overseas. This time, he said, he hoped he was able to actually give troops their first look at his new movie, which isn't due to be released until Friday.
Airman 1st Class Logan Patrick, of Sherwood, Ore., said he was impressed that Vaughn took the time to visit Edwards.
"It's not every day you get to meet someone who is in movies," he said. "It's just a cool experience."
Airman 1st Class Nick Ledbetter, of Montgomery, Ala., said he thought the movie was awesome, and called the event itself "a huge morale booster."
"There's not a lot to do around here," he said, so having a movie screening was particularly special.
Senior Airman Jacob Fowler, of Jacksonville, Fla., agreed.
"This makes us feel a little important once in a while," he said.
Vaughn said he enjoys spending time talking to servicemembers, and though he can't see himself "flying stuff," the Air Force would likely be his choice if he joined the service, he said.
"The Air Force bases do seem to be the nicest."
hlad.jennifer@stripes.com; Twitter: @jhlad