50 years later, Gold Star Mother remembers 'the only son I had'
by
Meredith Tibbetts
May 29, 2017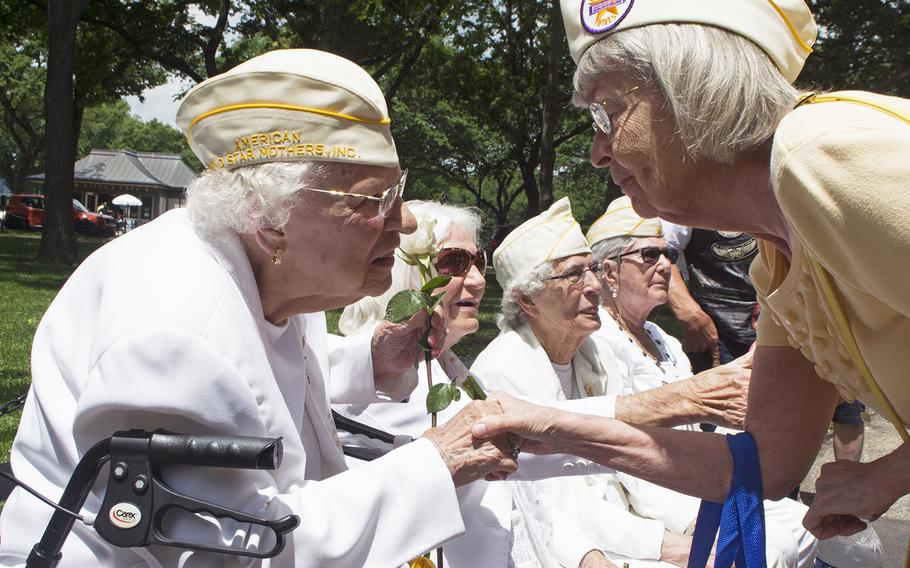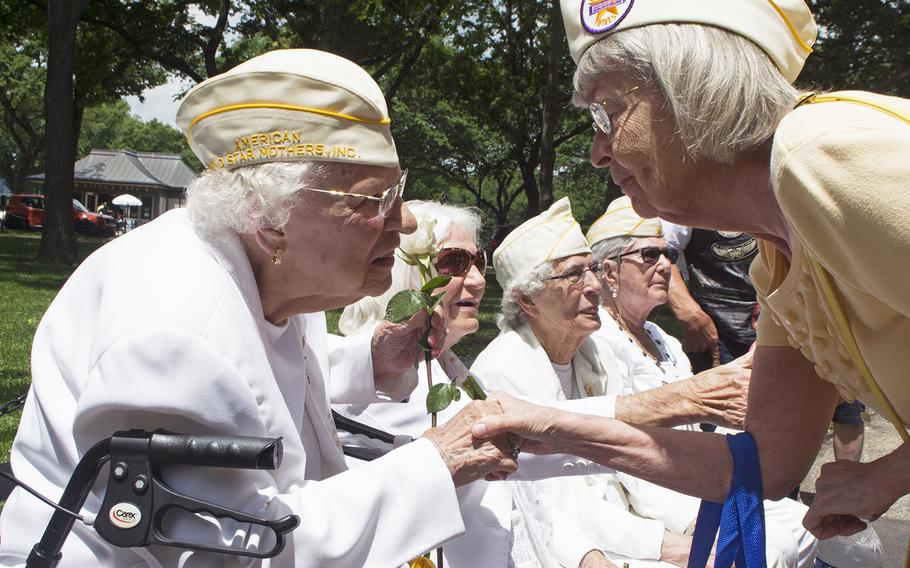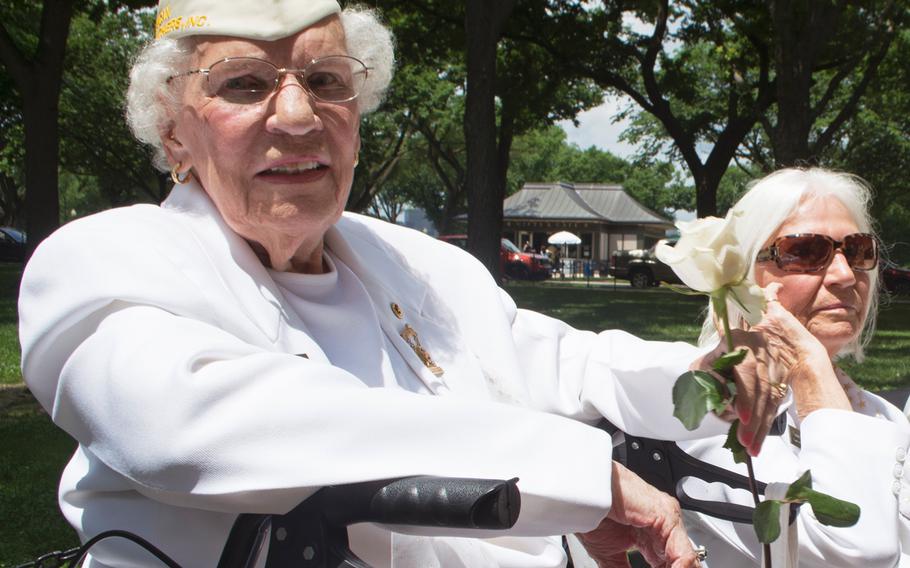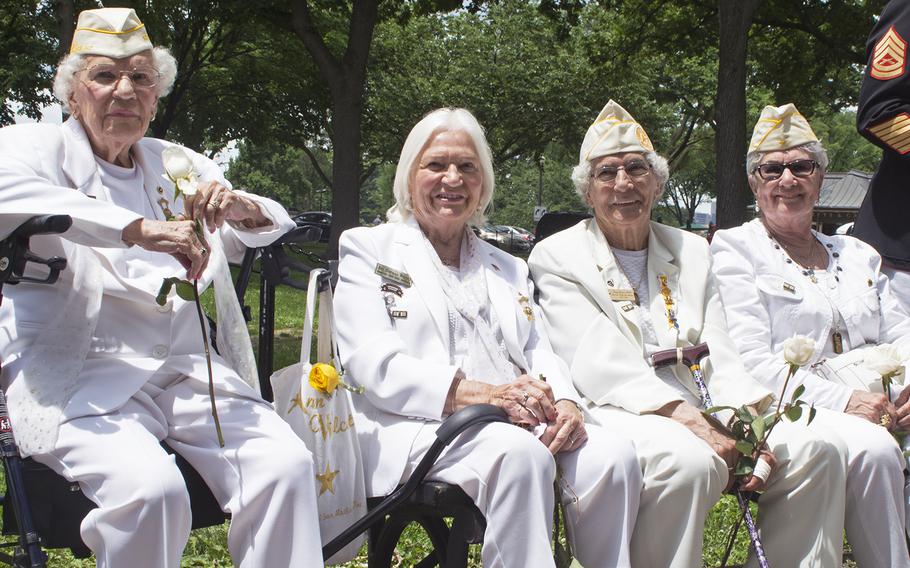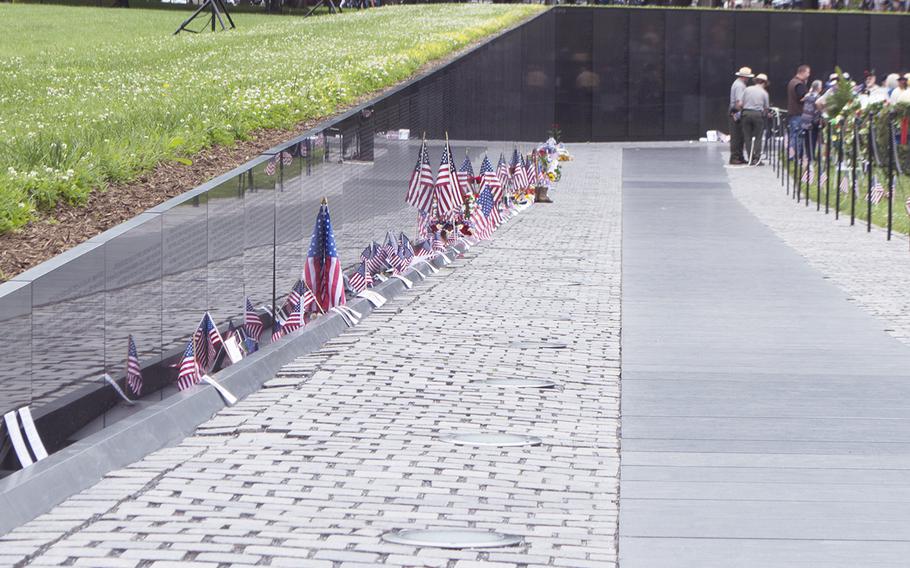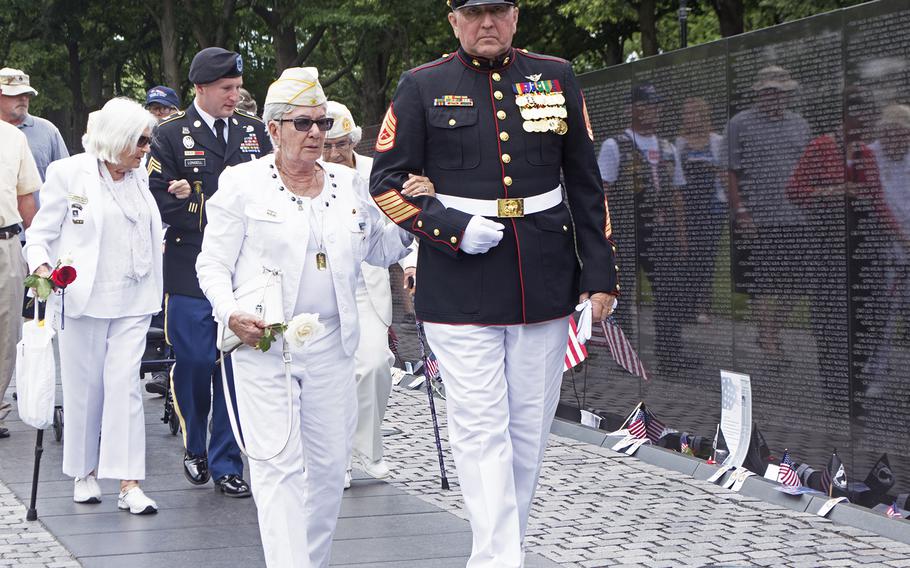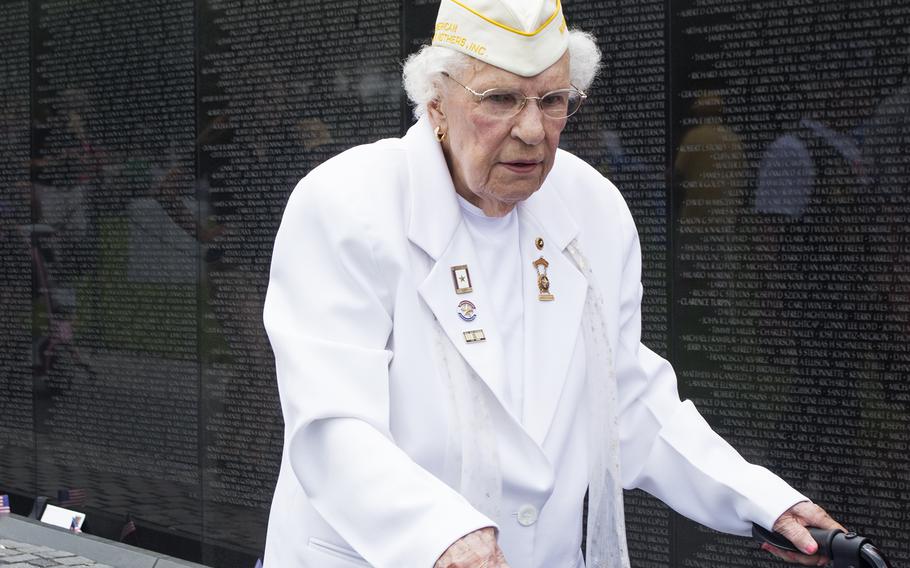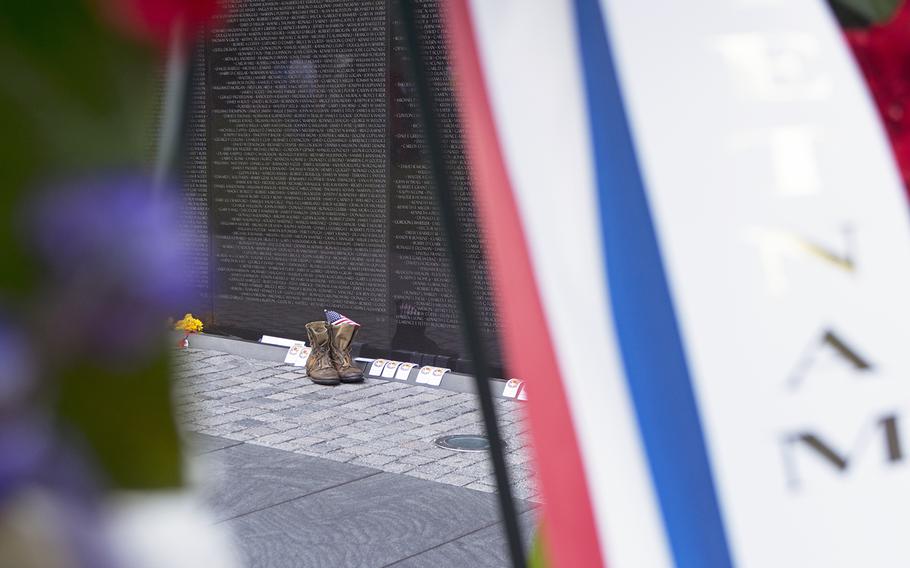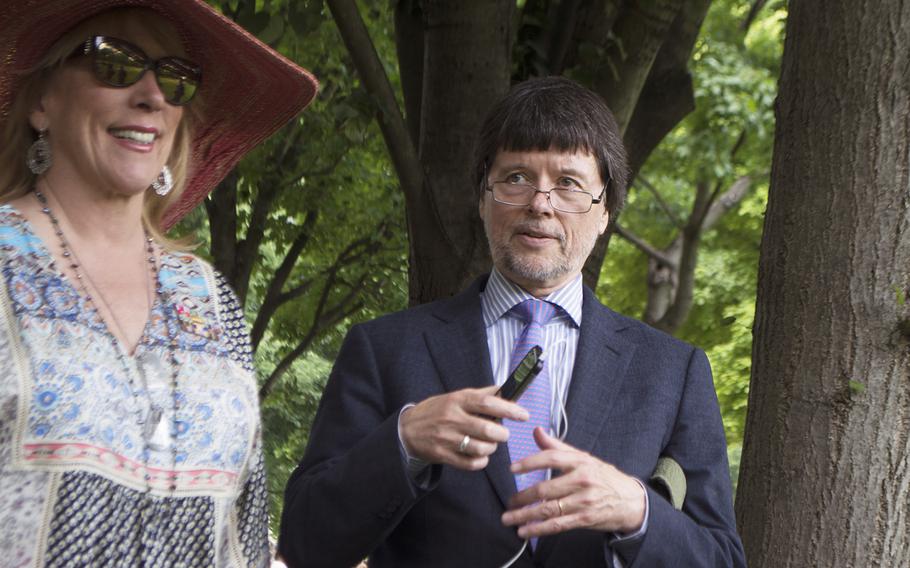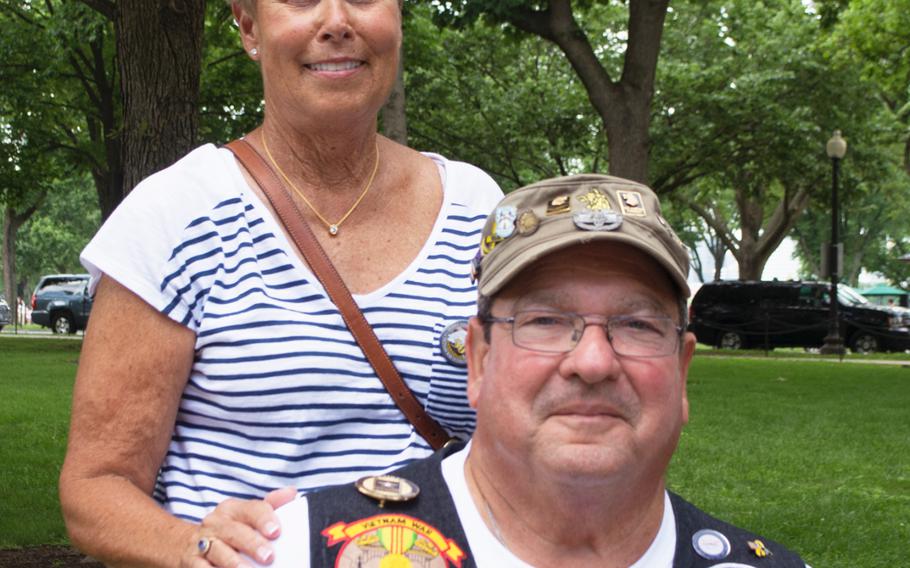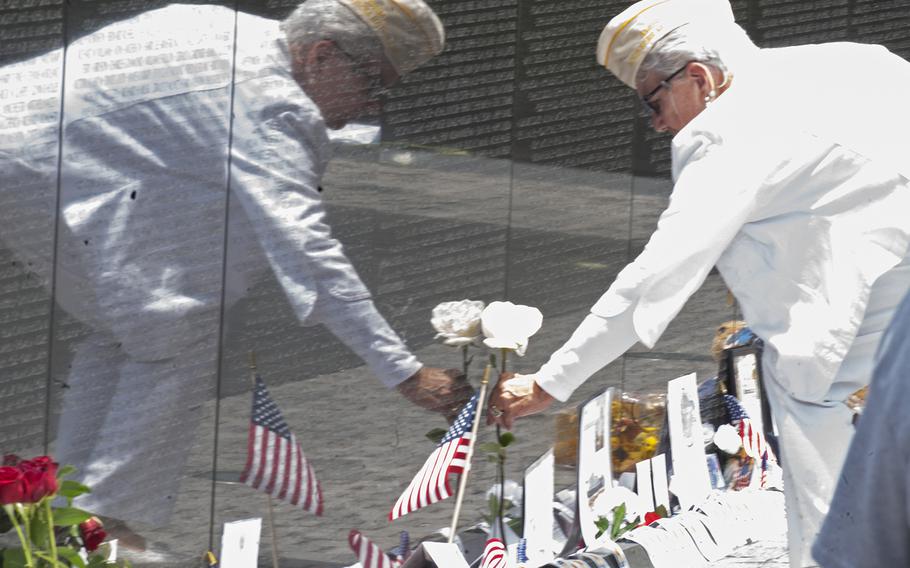 WASHINGTON — In early June of 1968, U.S. Army Cpl. Robert William Cupp was killed by a booby trap in South Vietnam . He was laid to rest on his 21st birthday, June 17, in his family's plot in Alexandria, Va.
Almost 50 years later, his mother, 97-year-old Emogene Cupp, paid tribute to him Monday at the Vietnam Veterans Memorial.
"He loved baseball. He was in the Little League," she recalled before the start of the annual Memorial Day ceremony. "He was a shortstop."
Sitting in the shade, next to three other Gold Star mothers, she reflected on her son's short life. In addition to baseball, he loved cars — especially his black Ford Fairlane.
In 2002, on a trip to Vietnam with another Gold Star Mother, Cupp visited the place where her son died, and placed a wreath there. "It was very interesting. He wrote home how pretty it was," she said. "I could see where he had been."
"Always so many (memories)," she said. "He was the only son I had."
Every year for a decade, Dennis Mason has visited the Vietnam Wall on Veterans Day and Memorial Day.
"I kept to myself" after Vietnam, Mason said — until one day when he went online and found a page devoted to his very own unit. Now, he can't get enough of it.
A combat medic, Mason lost both his legs in Vietnam in 1967, and spent a year recovering in the hospital. Afterwards, his best friend introduced him to his wife — and to the wife's sister, Juliet, who was single.
Now married, Juliet and Dennis Mason preferred to listen to Monday's Vietnam ceremony from afar, away from the crowds and in the welcoming shade.
"I think the whole purpose is the names on the Wall. We're here for that," Mason said.
tibbetts.meredith@stripes.com Twitter: mjtibbs