33,000 service members have contracted the coronavirus since the pandemic began
by
Caitlin M. Kenney
August 14, 2020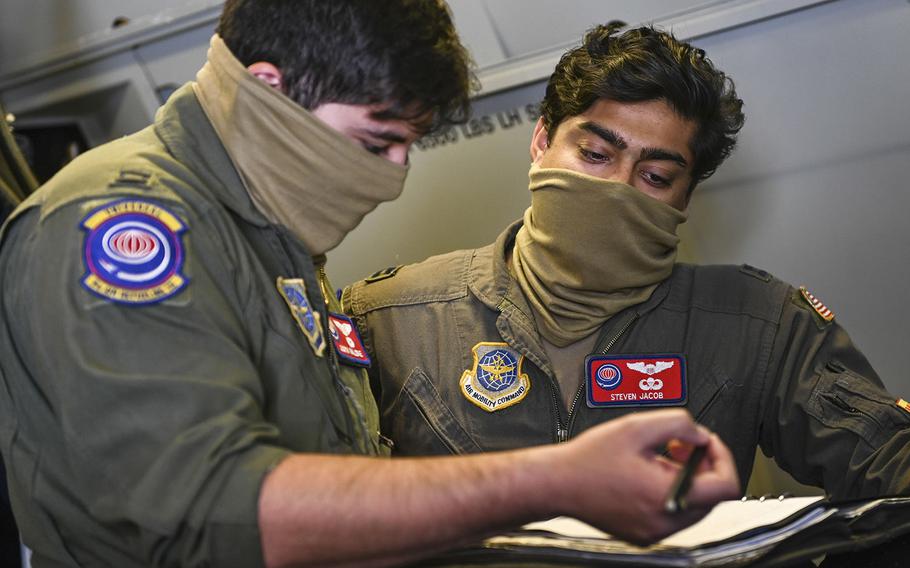 Stars and Stripes is making stories on the coronavirus pandemic available free of charge. See other free reports here. Sign up for our daily coronavirus newsletter here. Please support our journalism with a subscription.
WASHINGTON — The military reported more than 1,400 new coronavirus cases this week, surpassing 33,000 total, the Pentagon announced Friday.
Just a week ago, the military reported that it had surpassed 30,000 cases on the same day the Army became the first service to reach 10,000 total. The Army added 602 cases since Monday, increasing their total to 11,385 as of Friday, according to the Pentagon's coronavirus case data, which is posted online every Monday, Wednesday and Friday.
The Marine Corps saw a decrease in new cases compared to last week, adding 239 cases since Monday for a total of 4,098 as of Friday. The Navy and Air Force each saw increases from last week, with the Navy adding 323 for a total of 7,728, and the Air Force adding 217 for a total of 5,192.
The National Guard saw a sharp decrease this week, adding 96 cases for a total of 4,295. Last week they reported 294 new cases.
The pandemic appears far from ending soon as cases continue to increase across the country. On Wednesday, the United States reported nearly 1,500 deaths, the highest number in a single day since mid-May, The Washington Post said. The country is seeing a seven-day average of more than 1,000 new deaths each day.
There have been 5.2 million coronavirus cases in the United States as of Friday, according to Johns Hopkins University, and more than 167,000 have died from the virus.
The military has had to find ways to adjust to the pandemic in order to keep training and deploying personnel. Air Force Gen. John Hyten, vice chairman of the Joint Chiefs of Staff, said Wednesday that over 30,000 service members were in quarantine to prevent the spread of the coronavirus.
"They're getting ready to go into an environment where, in order to stay safe and make sure we don't infect large numbers, we put them in quarantine," he said during a Hudson Institute think tank discussion.
kenney.caitlin@stripes.com Twitter: @caitlinmkenney