21-year-old former Army mechanic found dead at Fort Stewart
by
Rose L. Thayer
January 21, 2020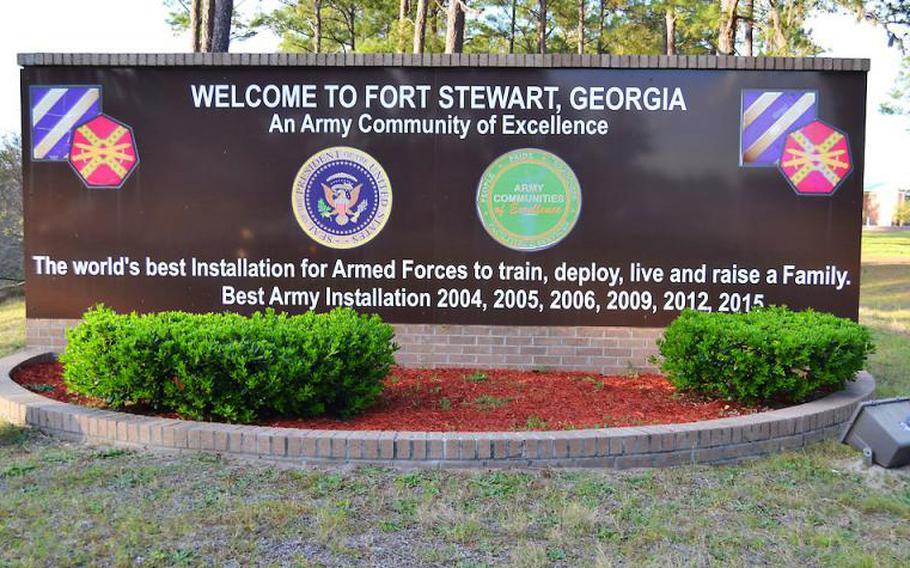 The 21-year-old former Army mechanic found dead last week in a wooded area at Fort Stewart, Ga., had only left the service in August, according to Army records.
The body of Christopher Jenoras Demoreal Henry II was discovered at about 4 p.m. Jan. 13 near Liberty Woods, a housing neighborhood for military families on the Army base, according to information released by the Army Criminal Investigation Command, known as CID. Henry had been reported missing Jan. 10 by a soldier who lives in base housing and with whom he had a romantic relationship, according to investigators.
"At this point in the investigation, we do not suspect foul play, but we have not completely ruled it out while we are conducting a very thorough death investigation," CID spokesman Chris Grey said in a statement.
CID special agents are continuing their investigation.
Henry was a wheeled vehicle mechanic from October 2016 through August and left the Army as a private who did not deploy, according to his official service record. His awards include the National Defense Service Medal, Korea Defense Service Medal, Global War on Terrorism Service Medal and Army Service Ribbon.
There are more than 3,400 family housing units at Fort Stewart and about 9,800 soldiers, family members and Army civilians live on the base. Liberty Woods, one of 10 neighborhoods listed as part of base housing, is made up of three- and four-bedroom townhouses for enlisted personnel.
Fort Stewart is located in southeast Georgia near Hinesville and encompasses about 288,000 acres. Home to the 3rd Infantry Division, the base employs about 22,500 personnel, of which about 18,500 are active-duty soldiers.
Thayer.rose@stripes.com Twitter: @Rose_Lori