12 Marines confined at Camp Pendleton for weeks still await possible charges in smuggling ring case
by
Caitlin M. Kenney
August 12, 2019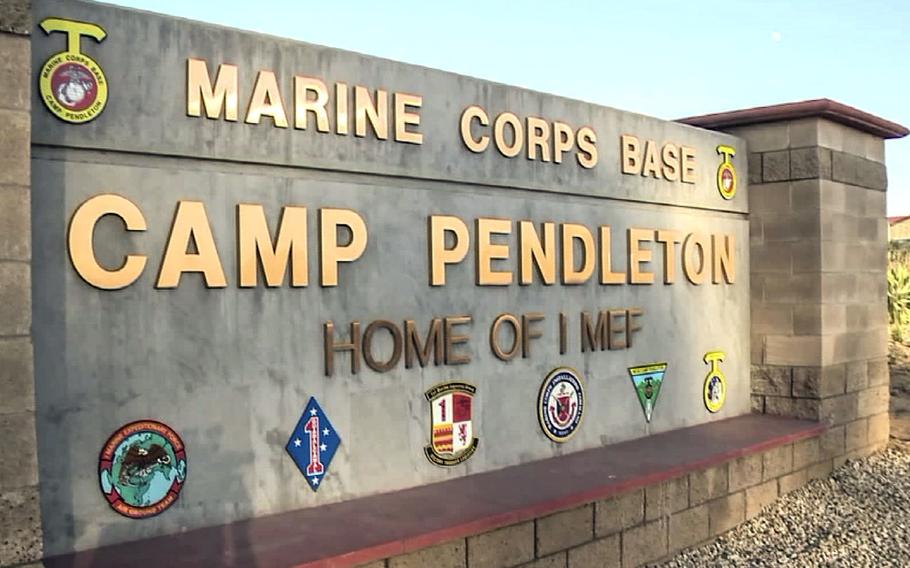 WASHINGTON — A dozen Marines from 1st Battalion, 5th Marine Regiment have been confined for weeks at Camp Pendleton in California awaiting charges for their alleged involvement in smuggling, the service said Monday.
Pending military charges for the 12 Marines vary for each person, however most of them are related to human smuggling, Maj. Kendra Motz, a spokeswoman for 1st Marine Division, wrote Monday in an email.
Ten of 16 Marines were arrested July 25 during a battalion formation at Camp Pendleton and they were still detained Monday, according to a statement from the 1st Marine Division. None of the names of the Marines who were arrested July 25 have been released. The remaining six Marines who were questioned or detained had been released and they have returned to 1st Battalion, 5th Marines, Motz said in the statement.
The other two Marines from the 1st Battalion — Lance Cpls. Byron Darnell Law II and David Javier Salazar-Quintero — were arrested July 3 for smuggling three people from Mexico across the border into the United States. They face federal charges in the U.S. District Court for the Southern District of California for transportation of aliens for financial gain and aiding and abetting, according to court documents. Law and Salazar-Quintero are being held by the military, according to Motz. Their next federal court hearing is scheduled for Oct 28.
During the investigation of Law and Salazar-Quintero, the names of the Marines arrested July 25 were mentioned, Motz had said.
Additionally, one sailor was also arrested July 25, a spokesman for NCIS said at the time. The sailor has been released back to 1st Battalion, 5th Marines, Motz said.
"Each case and alleged level of participation varies among the individual Marines and sailor. Those details are still under investigation and will not be released at this time," she said.
Stars and Stripes reporter Rose Thayer contributed to this story.
kenney.caitlin@stripes.com Twitter: @caitlinmkenney