VIDEO
WATCH | Afghan soldiers battle to free Kunduz from Taliban
---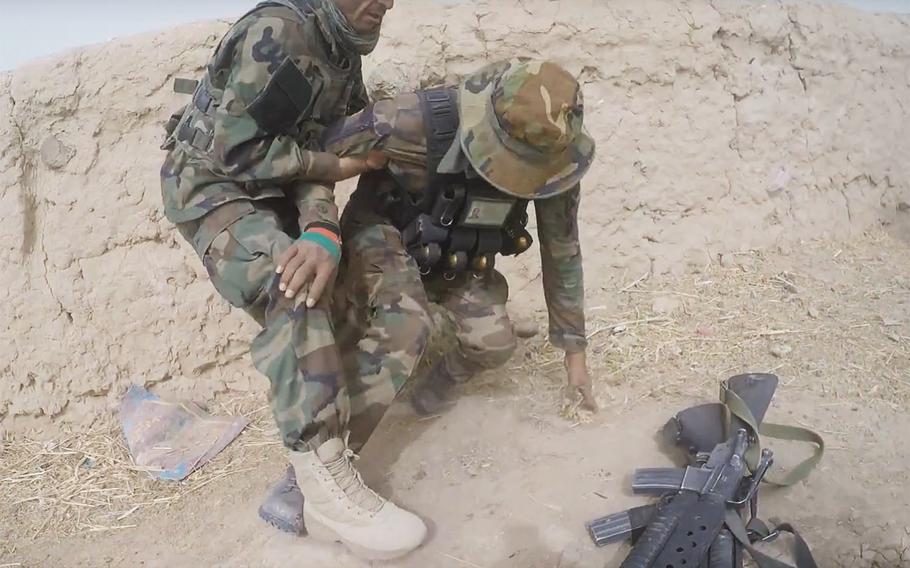 KUNDUZ, Afghanistan — Government troops spent two weeks going from house to house trying to dislodge Taliban fighters who had captured Kunduz city on Sept. 28, 2015, in the group's biggest victory since 2001.
As soldiers closed in on the final pockets of resistance, the fighting sometimes escalated into sustained firefights. Even as police and soldiers secured neighborhoods and roads, gunfire echoed over the city.
Accompanying the troops fighting to retake the city offered an unparalleled insight into a complex and ever-changing situation.
The swift success of the Taliban, who were vastly outnumbered, raised serious questions about the ability and the willingness of the security forces to fight.
After reinforcements arrived and the tide had turned against the insurgents, the Afghan troops encountered in Kunduz expressed pride in what they were doing, and seemed aware that many in their country depend on them.
More often than not they came across as boys with toys; some of which are very old, Soviet-made toys. Equipment often malfunctioned, with soldiers banging rocket-propelled grenade launchers on the ground to try to make them work as impatient comrades teased them.
In one firefight, a careless RPG launch injured a soldier, who walked off despite a deep gouge in his leg.
Nevertheless, the Afghan troops flashed wide smiles and seemed in good spirits despite two weeks of urban combat with the Taliban in Kunduz.
"It is hard, and I hope for a country without war," 19-year-old Zabihullah told me. "But I like the chance to fight the Taliban. I will fight so they never come back."
Troops have moved on from the now-secured city itself, to try to rout Taliban strongholds in nearby districts.
As fighting spreads around the country, however, it remains to be seen if government forces will be up to the task of fending off a resurgent Taliban.
smith.josh@stripes.com Twitter: @joshjonsmith
---
---
---
---