Voting is anything but safe for minority group in Afghanistan neighborhood
by
Zubair Babakarkhail Phillip Walter Wellman
October 17, 2018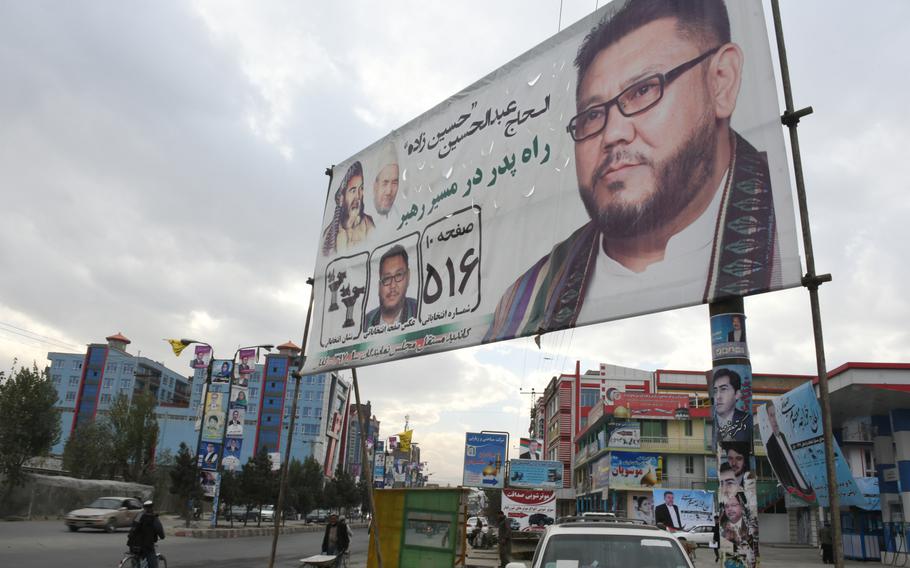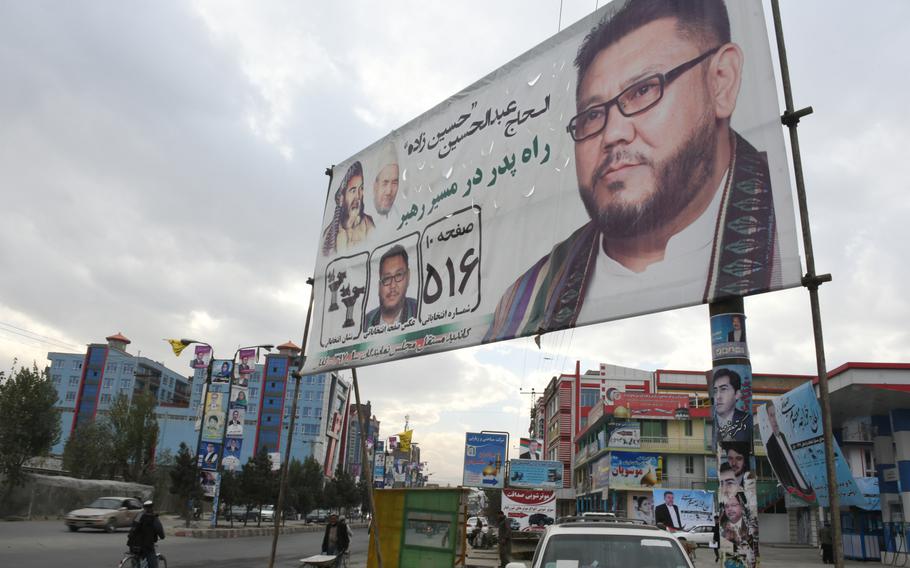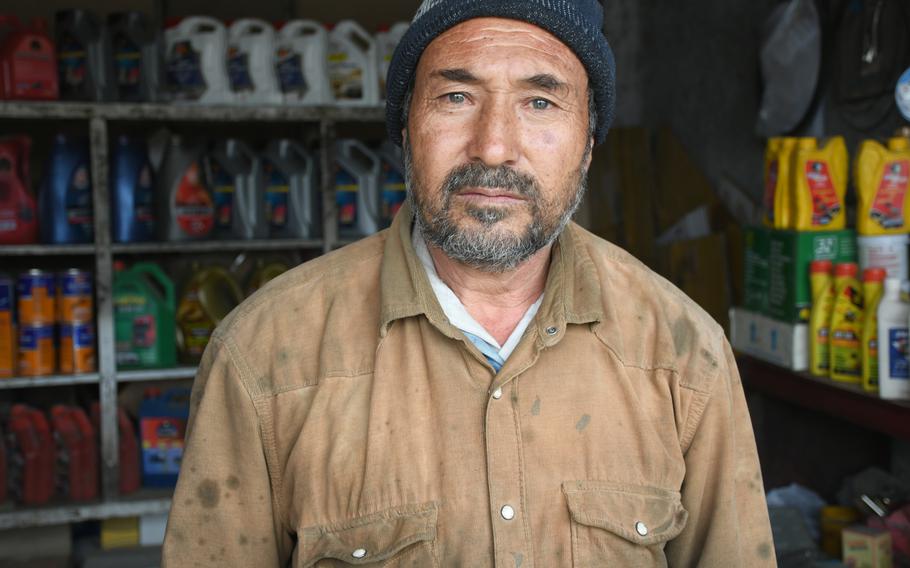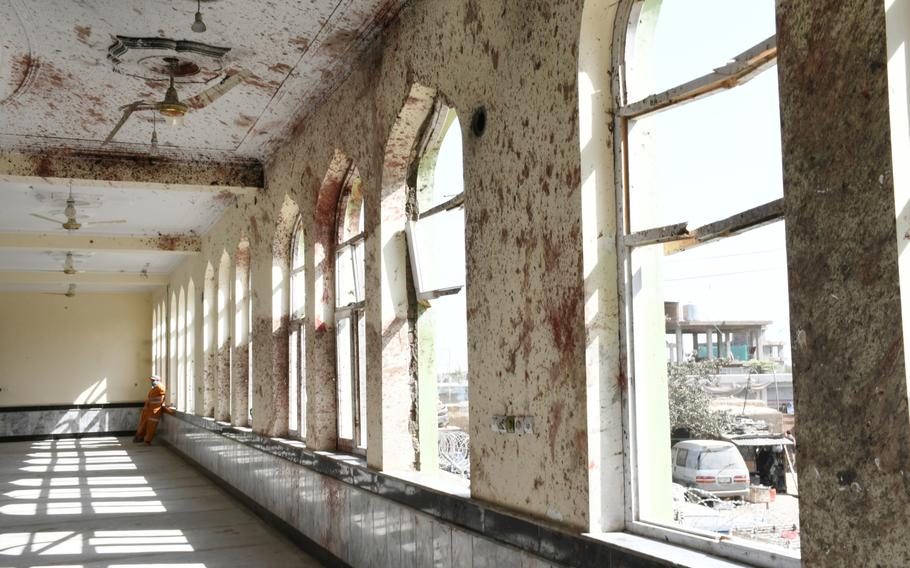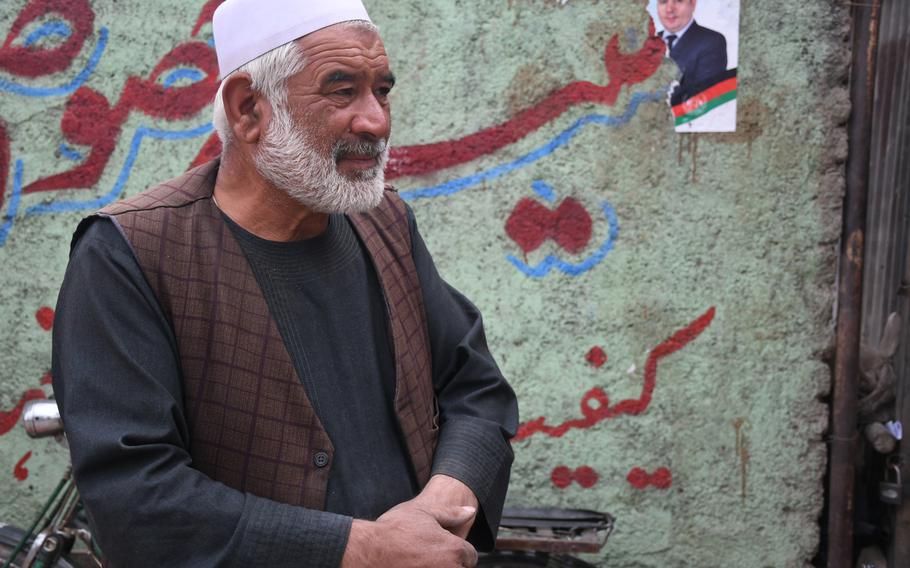 Members of a minority group frequently targeted by Islamic State terrorists in Afghanistan vowed to vote in this week's parliamentary elections, hoping the outcome can help protect them from further attacks.
The Dasht-e-Barchi neighborhood in Kabul, home to many of the Shiite Hazara minority, has seen some of the deadliest terrorist attacks in the city in recent months. But in the days preceding Saturday's vote, signs of defiance filled the streets, which were lined with election posters and frequented by cars blasting candidates' slogans out of loudspeakers.
"If I'm alive on election day, I will vote," said Dil Mohammad, 60, who sells pigeons in a small shop along one of the neighborhood's main roads. "Everyone in this area is afraid of attacks on election day, but they're also committed to voting. We need to elect good people who can bring peace and stability here."
The Kabul government and U.S. officials have stated hopes that relative optimism will boost voter turnout among ethnic groups like the Hazaras, lending legitimacy to the long-delayed parliamentary ballot.
Mohammad, like others in the community, accused the current parliament of corruption and nepotism, and said a failure to appoint qualified people to government posts has added to the deteriorating security situation in places like Dasht-e-Barchi.
Last month, twin suicide attacks at a wrestling club in the neighborhood left over two dozen people dead. An attack the month before targeting a building where students were preparing for university entrance exams killed about 50.
ISIS, which considers Shiite Muslims apostates deserving death, claimed responsibility for both bombings, which followed a string of attacks against the Hazara community by the terrorists.
In a report released earlier this month, the United Nations expressed concern over an increasing number of attacks using improvised explosive devices that appear to target Afghanistan's Shiite Muslims, most of whom are Hazara.
"Aren't we the sons of this country? Are we not Afghans? Why are we not protected?" asked Ghulam Abbas, 52, a business owner in Dasht-e-Barchi. He said almost everyone he knows plans to vote on Saturday in the hope it might bring change.
"We are very afraid," he said of the possibility that crowded polling stations might be targeted by militants. "But we need to choose people who can help us, who can get us out of this chaos."
In addition to the government, Abbas criticized Afghan and U.S. forces for their inability to prevent ISIS from operating in Afghanistan.
Apart from NATO's train, advise and assist mission, U.S. forces carry out a smaller counterterrorism mission in the country that targets groups like ISIS.
In 2017, U.S. military officials said one of their main objectives was eliminating the local ISIS affiliate by the year's end.
Since then, the number of U.S. munitions dropped over Afghanistan has reached record levels, but terrorist attacks have continued. The U.S. military now appears ready for an indefinitely long fight with the militants.
"We are sometimes suspicious that they are helping Daesh," said Rajab Ali, 50, a mechanic in Dasht-e-Barchi, using an Arabic acronym for ISIS. "America is the world's superpower, they should be able to defeat Daesh if they honestly wanted to," he added, echoing a view held by some segments of Afghan society.
Government officials in Nangarhar province, ISIS's eastern stronghold, said that Saturday's election — which is already three years overdue — is unlikely to be held in at least five provincial districts mostly because of security threats posed by ISIS.
While American and other coalition troops are advising on security and logistics, Afghan forces are responsible for protecting the polling stations.
The Independent Election Commission recently announced that the roughly 7,350 polling centers across the country had been reduced to 5,100 due to security concerns. There have also been reports of fraudulent voter registration and interference by regional and local strongmen.
The Taliban, who wield much greater political influence in Afghanistan than ISIS and consider the election a tool to advance foreign interests, also have vowed to disrupt the vote.
On Wednesday, the group claimed responsibility for the death of an Afghan lawmaker participating in the elections in southern Helmand province, who died when a bomb was detonated under his office chair. He was the 10th candidate killed in the past two months.
Three other people died in the attack, which followed a blast at an election rally last week in northeastern Takhar province that killed 22 people.
Security fears have led to speculation from analysts that voter turnout could be low in parts of the country, and many Afghans have already said they won't be casting ballots because the risks are too high.
But in Dasht-e-Barchi, Ahmad Shoib Taban, a campaigner for a Hazara parliamentary candidate, said many see the elections as a chance to reduce future risks.
"The only option to bring peace and security in Afghanistan from the Afghan side is to elect honest and trustworthy people to the parliament," he said.
wellman.phillip@stripes.com Twitter: @pwwellman