VIDEO
USS New York chaplain honors 9/11 firefighters each night
by
Hendrick Simoes
March 3, 2015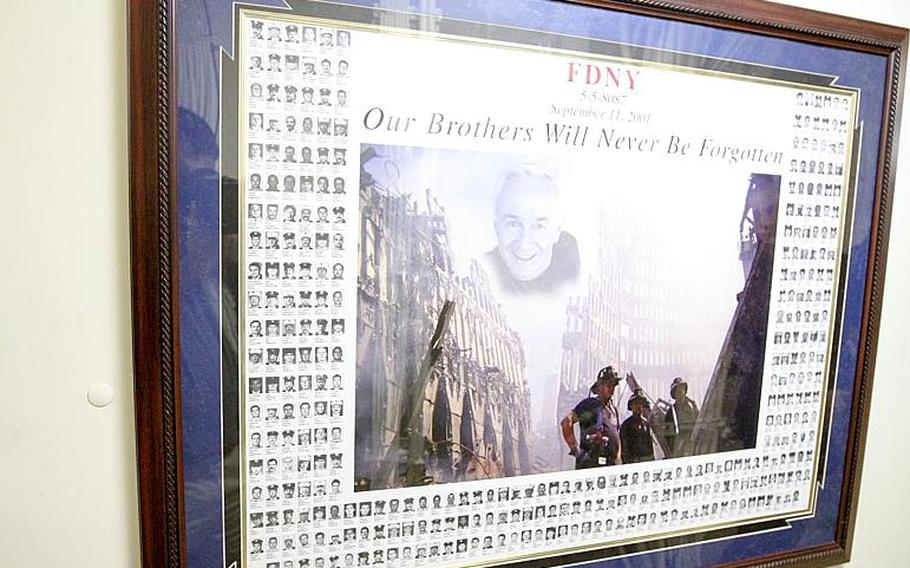 ABOARD THE USS NEW YORK IN THE PERSIAN GULF — Each night at precisely 9:55, the chaplain on the USS New York delivers the evening prayer from the bridge over the ship's public address system.
It's a long-standing tradition aboard every U.S. Navy warship at sea. The chaplain reviews the day's events and talks about what may come in the days ahead, while giving thanks and praying for things specific to the crew.
However, aboard the New York, the ship's chaplain, Lt. Justin Bernard, is forging a new tradition specific to the ship's namesake. Toward the end of the nightly prayer he also remembers a firefighter who died when terrorists flew hijacked planes into the World Trade Center towers in New York City on Sept. 11, 2001.
"It seemed like a good place to remember them by name and to pray specifically for them," Bernard said.
It's become part of the nightly routine on the ship, which has the motto "Strength forged through sacrifice. Never Forget."
Several sailors aboard the ship told Stars and Stripes it's something they look forward to.
"This is something we live every day; we are living the legacy of these people we are praying for," Bernard said. Each morning, the chaplain selects a name from a picture outside his office of all 343 firefighters who died on 9/11.
"I always like to say we are carrying the torch of the service they provided," Bernard said.
The Mayport, Fla.-based New York is an amphibious transport dock ship with the 24th Marine Expeditionary Unit embarked. The ship is on an eight-month deployment to the U.S. 5th Fleet area of responsibility as part of the Iwo Jima amphibious ready group.
simoes.hendrick@stripes.comTwitter:@HendrickSimoes