USS Boxer arrives in 5th Fleet waters amid tensions with Iran
---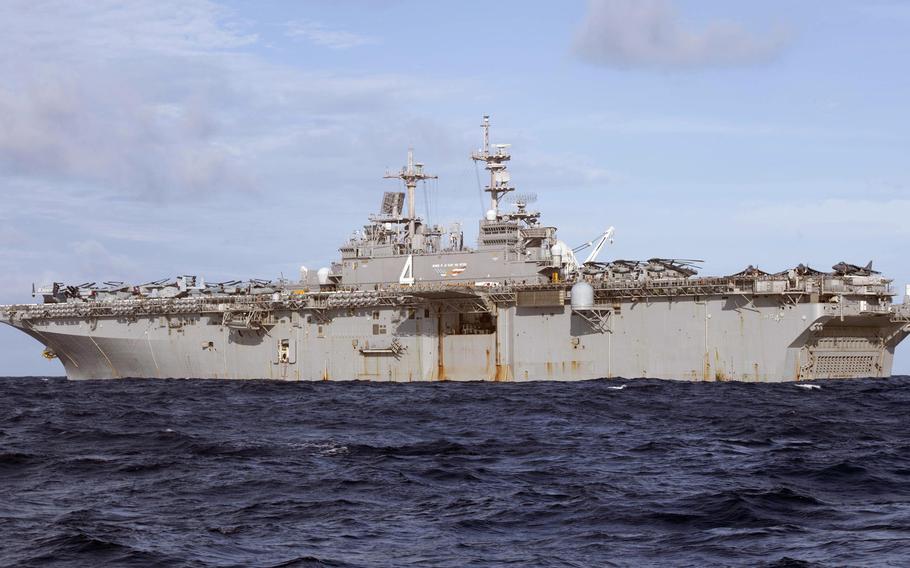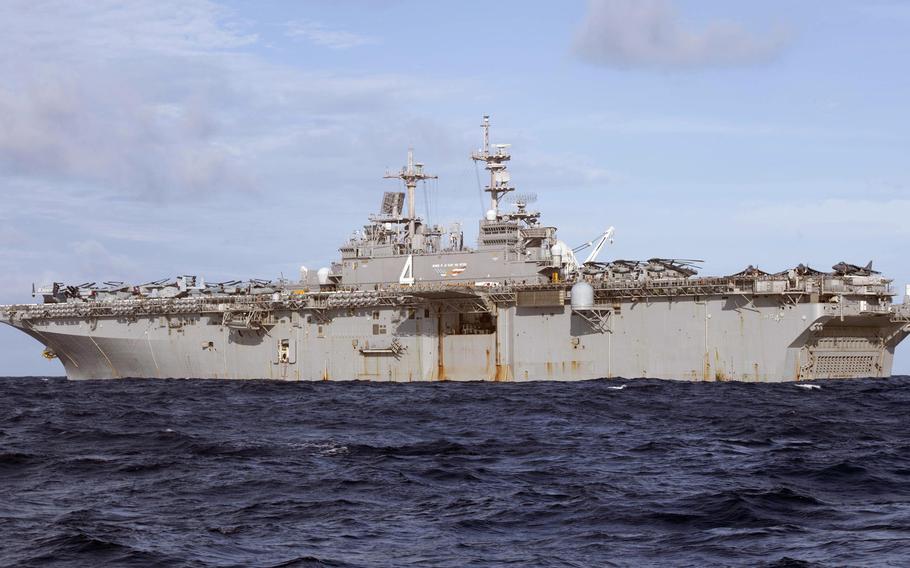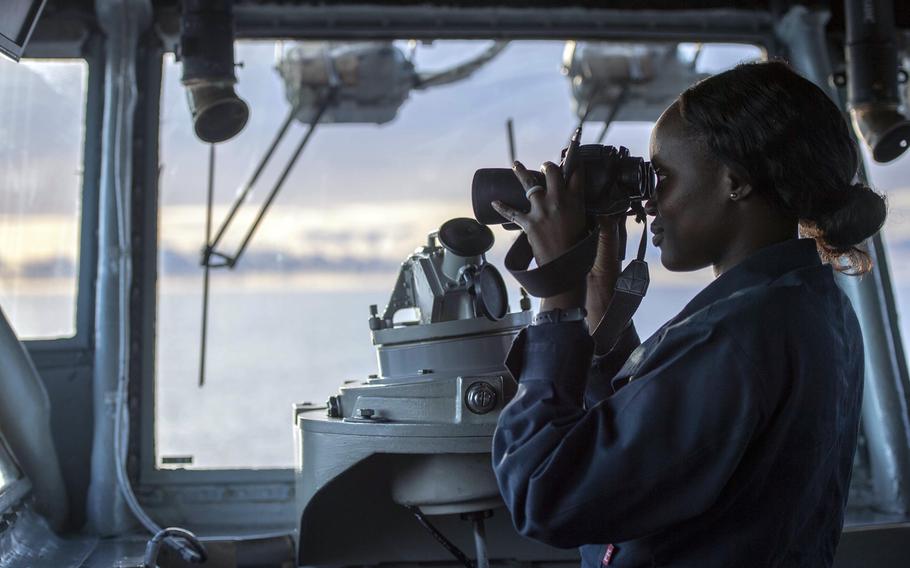 MANAMA, Bahrain — Thousands of sailors and Marines sailed into 5th Fleet waters Monday as an amphibious assault group led by the USS Boxer deployed to the region, where tensions are flaring between the U.S. and Iran.
The Boxer, which carries the 11th Marine Expeditionary Unit and a combat helicopter squadron, was accompanied by the amphibious transport dock, USS John P. Murtha, and the amphibious dock landing ship, USS Harpers Ferry, the Navy said in a statement.
The group replaced another led by the USS Kearsarge, the statement said. The Kearsarge group has been in 5th Fleet waters since April.
Although the 5th Fleet declined comment on what Boxer would be doing in relation to Iran, the Boxer group's amphibious squadron commander, Capt. Brad Arthur, said in a statement that the group was "prepared to respond to any crises across the range of military operations."
"Our training and preparation to enter the 5th Fleet area of operations has all been designed to ensure we can be ready where it matters, when it matters," said Col. Fridrik Fridriksson, the group's Marine unit commander.
The Boxer group left San Diego on May 1 and has operated in the Pacific and Indian oceans, the Navy statement said. The 5th Fleet area of responsibility includes much of the Middle East.
Already tense relations between Iran and the U.S. worsened last week when a U.S. surveillance drone was shot down by the Iran's Islamic Revolutionary Guard Corps. The Iranians said the unmanned RQ-4 Global Hawk aircraft had entered its airspace, but the U.S. has insisted the attack occurred when the drone was flying over international waters.
The U.S. was poised to launch a retaliatory strike but pulled back minutes beforehand. President Donald Trump said Friday in a television interview that he canceled the strikes after being told 150 people could die.
Secretary of State Mike Pompeo arrived in Saudi Arabia on Sunday for talks with Saudi royals about a global coalition against Iran, The Associated Press reported on Monday. Pompeo was also scheduled to visit the United Arab Emirates, according to the AP report.
"We'll be talking with them about how to make sure that we are all strategically aligned, and how we can build out a global coalition, a coalition not only throughout the Gulf states, but in Asia and in Europe, that understands this challenge as it is prepared to push back against the world's largest state sponsor of terror," Pompeo said about Iran to reporters in Washington prior to his departure, according to AP.
Meanwhile, Iranian naval commander Rear Adm. Hossein Khanzadi said Monday that Iranian forces wouldn't hesitate to shoot down more U.S. surveillance drones.
A "crushing response can always be repeated, and the enemy knows it," Khanzadi said, according to Iran's Tasnim news agency.
---
---
---
---