VIDEO
US troops stay vigilant in combating insider threat
by
Alex Pena
November 4, 2013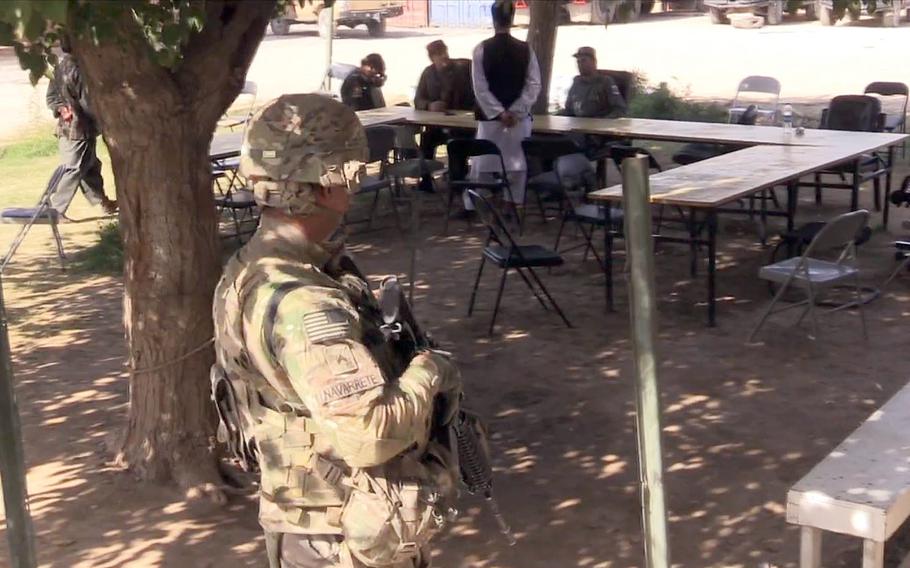 KABUL — So far this year, insider attacks — in which members of the Afghan National Security forces have turned their guns on U.S. troops — have claimed 15 lives.
The sharp decline from last year's peak of 62 can be attributed to a program that combines vigilance and outreach.
Capt. Ryan Vandrovec of the 3rd Squadron, 2nd Cavalry Regiment, tells Stars and Stripes how the approach has been effective in Maiwand district.