US troops start to leave Afghanistan, but peace process hits a snag on government, Taliban talks
---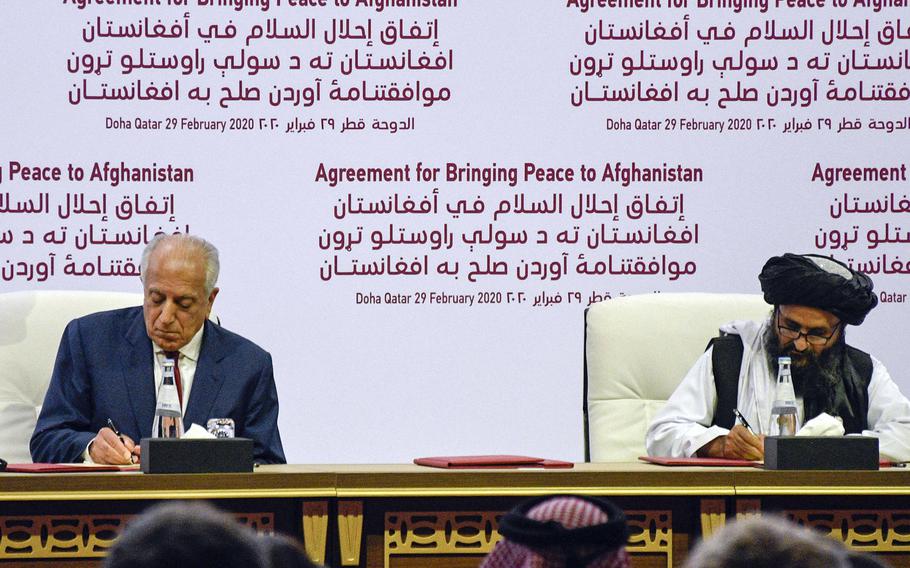 KABUL, Afghanistan — The United States met a deadline set out in its peace deal with the Taliban when it began withdrawing troops from Afghanistan this week, but the peace process hit a snag as the insurgents and Afghan government failed to start negotiations Tuesday to chart out the country's future.
The launch of intra-Afghan talks is a key precondition for the complete withdrawal of U.S. forces from Afghanistan, which could happen in as little as 14 months if all sides fulfill their commitments under the deal signed Feb. 29.
The initial drawdown, which under the terms of the deal will reduce the number of American troops from about 13,000 to 8,600 by the summer, has begun, the U.S. military in Afghanistan said in a statement Monday.
The Taliban, for their part, agreed to sit down with the Afghan government and other local stakeholders to chart a way forward for the country after years of war, and take steps to prevent its members and "other individuals or groups," including al-Qaida, from threatening the security of the U.S. and its allies, the deal said.
The government, although not included in the peace deal, was supposed to release up to 5,000 prisoners linked to the insurgent group by "the first day of intra-Afghan negotiations" on Tuesday, it says. In exchange, the Taliban would release up to 1,000 detainees it is holding by the same deadline.
That clause worries the government because the deal doesn't bar those prisoners from returning to the battlefield, said Ziaulhaq Amarkhil, a senior advisor to President Ashraf Ghani.
"These are killers," Amarkhil told Stars and Stripes. "They killed soldiers, they killed women, they killed children. There should be some assurance that they won't return to fighting."
Ghani, who was sworn in Monday to a second term as president, said he would make an announcement about the prisoner release later this week. He also expressed full support for the U.S.-initiated peace process and said an Afghan delegation for the talks with the Taliban would be finalized by Tuesday, although that hadn't happened by early evening.
wellman.phillip@stripes.com Twitter: @pwwellman
---
---
---
---