US troops in Afghanistan cleared in probe of civilian deaths
by
E.B. Boyd
January 12, 2017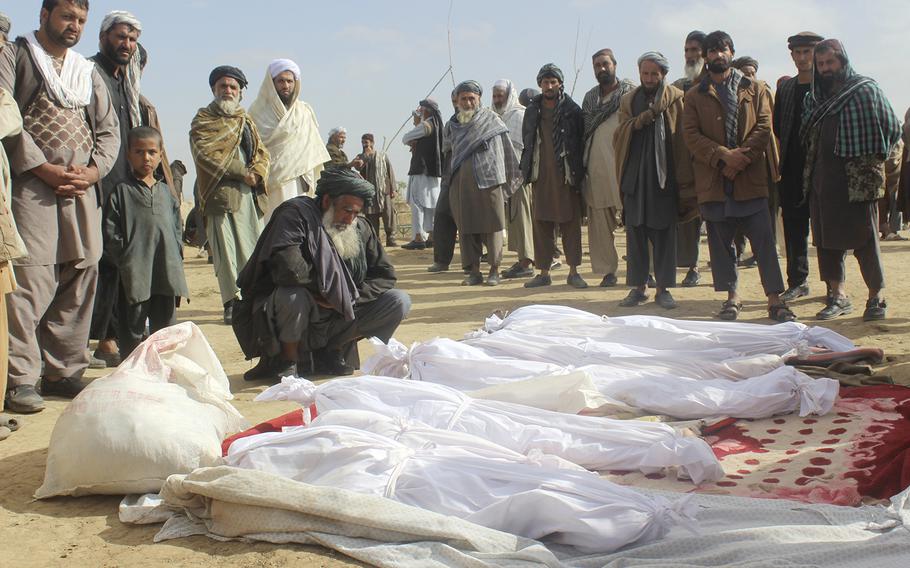 KABUL, Afghanistan — A NATO probe has cleared U.S. troops of wrongdoing in the deaths of 33 civilians in a battle with the Taliban in November, a military statement said Thursday.
The clash took place in November in Boz village in Kunduz province. The civilians died after insurgents used villagers' homes as firing positions, the statement said. It said 33 civilians were killed and 27 wounded as troops responded to the fire.
NATO said no action would be taken against the U.S. soldiers because they acted in self-defense.
"I wish to assure President (Ashraf) Ghani and the people of Afghanistan that we will take all possible measures to protect Afghan civilians," Gen. John Nicholson, the commander of the U.S.-led NATO coalition, said in the statement.
The firefight took place during an operation to capture Taliban leaders in the northern province.
Last fall, insurgents repeatedly attempted to take control of the provincial capital and in October, they succeeded in overrunning it for a day.
The November operation was led by Afghan special forces accompanied by U.S. advisers. According to the NATO statement, the units came under fire and began to take casualties.
"U.S. and Afghan forces were forced to request aerial fire support from U.S. platforms in self defense," the statement said. It added that airstrikes were also conducted against insurgents firing on teams attempting to evacuate casualties.
Two American and three Afghan soldiers died in the operation. Another four U.S. and 11 Afghan troops were wounded.
The NATO probe determined that "U.S. air assets used the minimum amount of force required to neutralize the various threats from the civilian buildings and protect friendly forces."
It also asserted that U.S. troops did not see any civilians during the course of the battle. "The civilians who were wounded or killed were likely inside the buildings from which the Taliban were firing," the statement said.
"Regardless of the circumstances, I deeply regret the loss of innocent lives," Nicholson said.
boyd.eb@stripes.com Twitter: @ebboyd