US to send additional 600 troops to help in battle for Mosul
---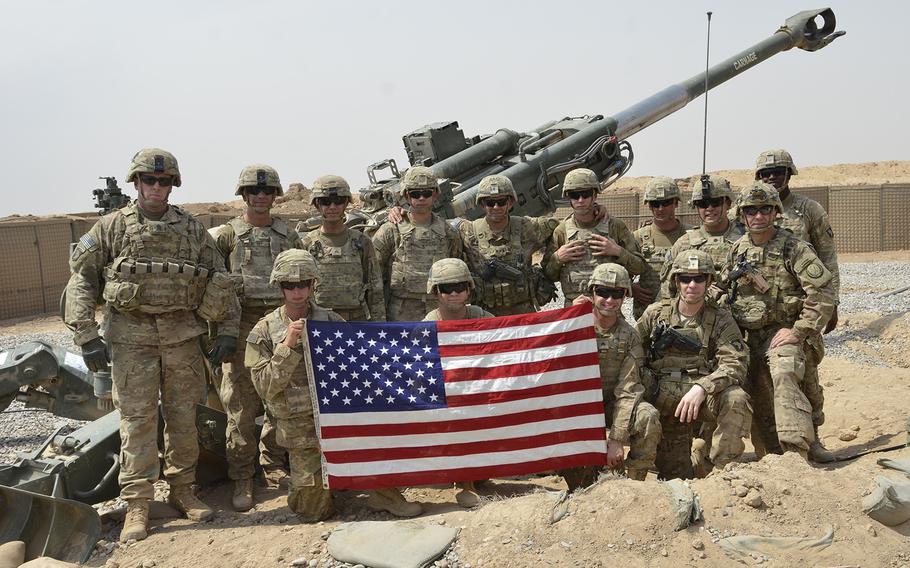 ALBUQUERQUE, New Mexico — The United States will send an additional 600 troops to Iraq to assist in the upcoming fight to retake Mosul from the Islamic State group, Secretary of Defense Ash Carter announced Wednesday.
The U.S. forces will "enable Iraqi security forces and also Peshmerga in the operations to isolate and collapse [the Islamic State group's] control over Mosul. But also to protect and expand Iraqi security forces' gains elsewhere in Iraq," Carter said.
The additional forces will be based throughout Iraq, including at Qayyarah West Air Base, an airfield south of Mosul being used as an operations hub for the upcoming battle. Some of the additional U.S. forces will be sent to Al Asad Air Base and Al-Taqaddum, an Iraqi air base that was used to train the Iraqi army to recapture Ramadi from the Islamic State group last December.
The troops deployed to Iraq will come from the logistics, intelligence and train, advise and assist specialties, a senior defense official said on the condition of anonymity.
The added forces will bring the authorized number of U.S. troops in Iraq to 5,262, the official said.
Carter said the troops, in part, will focus on eliminating the Islamic State group's ability to conduct "external plotting" and stop plans and attacks on Iraqi targets and ones outside the country's borders.
Iraqi Prime Minister Haider al-Abadi confirmed the troop increase in a statement and called it the "final" troop increase for Iraq.
Carter, who has made several troop-increase recommendations to the White House during his tenure, said the 600 requested "is what we now foresee as the requirement for the envelopment of Mosul."
The request would "increase the final number of American trainers and advisers under the umbrella of the international coalition in Iraq to provide backing for security forces and the Iraqi [heroes] in the fight for the impending liberation of Mosul," according to Abadi's statement on his government webpage.
Defeating the Islamic State group in Mosul would be a major victory for Iraq. The government lost the northern city to the Islamic State group in mid-2014 when a weakened Iraqi army fled the terrorist group's advances. The city is Iraq's second largest and has been used by the Islamic State group as a de facto headquarters there.
Carter said how long the additional forces, and other U.S. troops "in harm's way," stay in Iraq depends on the resistance that they encounter in retaking of Mosul.
"Different cities have fallen in different ways," Carter said. "We do not know what [the Islamic State group's] plans will be for the defense of Mosul nor whether they will be able to carry out whatever plans they have ….We are prepared for whatever happens there."
Once Mosul is defeated, Carter said some of the U.S. forces could remain.
"We are prepared to continue to help the Iraqi security forces consolidate their control," he said.
copp.tara@stripes.com Twitter:@TaraCopp
---
---
---
---