US special operations troops turn to drones to remotely advise Iraqis
by
Chad Garland
May 4, 2020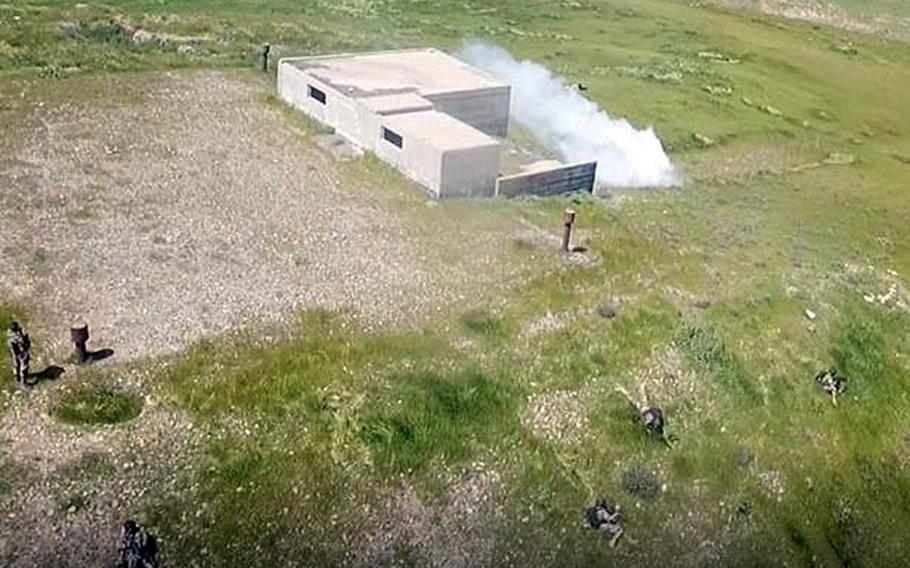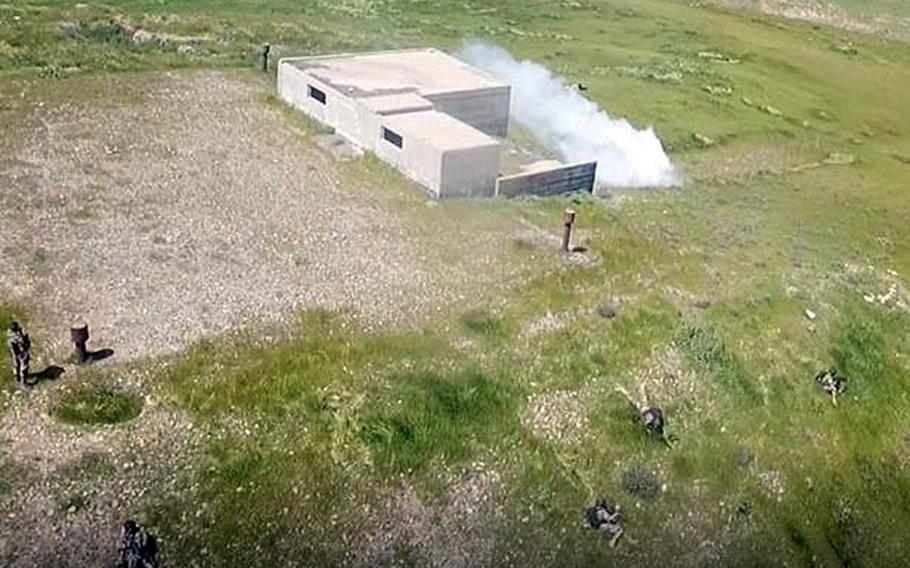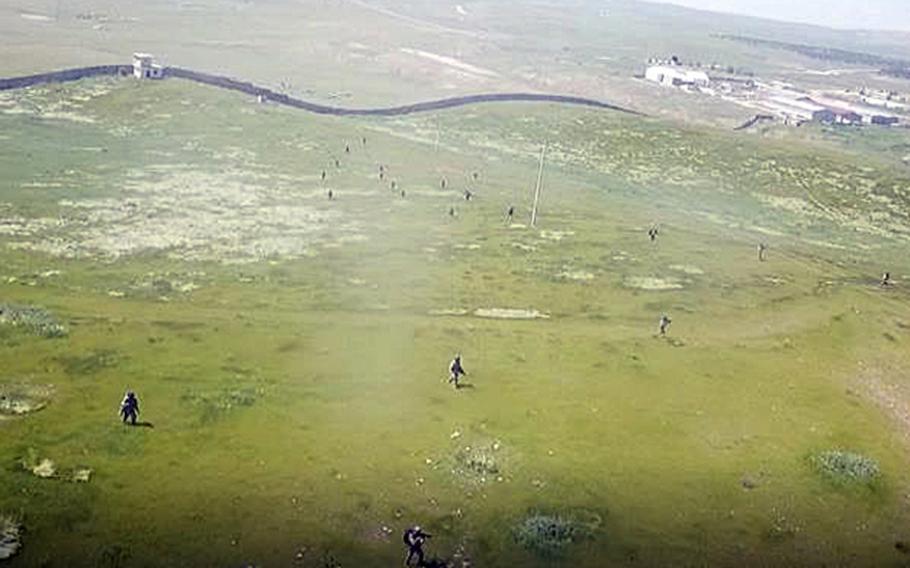 Stars and Stripes is making stories on the coronavirus pandemic available free of charge. See other free reports here. Sign up for our daily coronavirus newsletter here. Please support our journalism with a subscription.
U.S. special operations troops with the anti-Islamic State coalition have been using drones to train security forces in Iraq while physically distancing during the coronavirus pandemic.
Advisers with Special Operations Joint Task Force – Operation Inherent Resolve use the remotely piloted aircraft to record the training exercises, then review the footage and provide feedback on the Iraqi troops' tactics, a coalition official said Friday.
"This allows safe distance observation … while still improving capabilities to continue the fight against terrorism," a special operations partner-force adviser in northern Iraq said in an email.
The tactical drones are similar to those found on civilian shelves, but specific details of the type and their capabilities could not be discussed, said the officer, whose name and tactical unit were withheld per military policy for security reasons.
Coalition troops have been observing various coronavirus prevention measures, to include a 14-day quarantine before taking part in daily operations, working in shifts to spread out the workforce and using teleconferencing to reduce in-person meetings, Operation Inherent Resolve said last month.
The coalition also pulled trainers from the country earlier this year as Iraq halted military training to focus on battling the coronavirus. But special operations advisers "at the tactical level" came up with the idea for using drones to continue observing and advising, the unnamed adviser said.
"As far as I know, it hasn't been done before here in the recent past," the officer said.
The U.S.-led coalition has also used teleconferencing to support Iraqi forces on anti-ISIS combat operations that continue in spite of the virus, officials said. More than 2,200 people in Iraq have tested positive for the virus and 95 have died from complications related to the disease it causes, World Health Organization data showed Monday.
"The fight is not over despite COVID-19," said Maj. Gen. Eric Hill, commanding general for SOJTF-OIR, in a statement last month.
Last week, coalition aircraft struck caves and tunnels where militants were believed to be hiding out in the country's northern Hamrin Mountains, said a coalition military official, who spoke on condition of anonymity Friday because was not authorized to discuss the matter.
Operations will continue through the Muslim holy month of Ramadan, which ends in late May, the official said.
garland.chad@stripes.com Twitter: @chadgarland
---
---
---