US servicemember killed in apparent insider attack in Kabul
by
J.P. Lawrence
November 3, 2018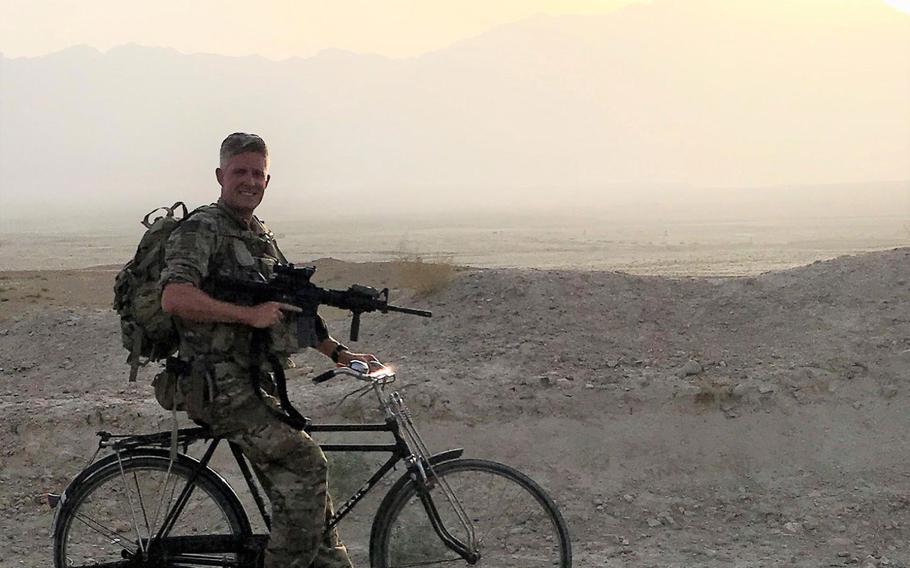 KABUL, Afghanistan – A U.S. servicemember in Afghanistan was killed and another was wounded in an apparent insider attack in Kabul on Saturday, two weeks after a Taliban infiltrator shot and wounded an American general in Kandahar.
UPDATE: Utah politicians ID US servicemember killed in Kabul insider attackLocal media in Utah identified the servicemember as Brent Taylor, the mayor of North Ogden, who was a member of the Army National Guard. Utah Sen. Orrin Hatch and Mitt Romney both tweeted about Taylor on Saturday evening.
The two servicemembers in the attack were evacuated to Bagram Air Field, where the wounded servicemember is undergoing medical treatment and is in stable condition, Resolute Support said in a statement.
Initial reports say a member of the Afghan security forces is responsible for the attack, the statement said. Afghan security forces members immediately killed the attacker.
The attack occurred at the Kabul Military Training Center early Saturday afternoon, said Nasrat Rahimi, deputy spokesman for the Afghan Ministry of Interior.
The attack ended with an Afghan commando dead, although Rahimi declined to comment on whether this commando was a suspect in the killing.
Another insider attack on Oct. 18 in Kandahar killed much-revered police chief Gen. Abdul Raziq and a local intelligence chief. The attack wounded Army Brig. Gen. Jeffrey Smiley, commander of NATO forces in southern Afghanistan, who has been sent to the U.S. for treatment.
The Kandahar attack was part of a monthslong Taliban infiltration operation targeting Raziq, the region's strongman and a key U.S. ally.
Insider attacks in recent months also claimed the lives of a Czech soldier and U.S. Army Command Sgt. Maj. Timothy Bolyard, a member of the 3rd Squadron, 1st Security Force Assistance Brigade.
There have been 56 reported insider attacks among the Afghan forces this year, according to a government watchdog group. These attacks have left 121 dead and wounded within the Afghan forces.
U.S. and Afghan forces have stepped up efforts to reduce insider attacks by improving training and force protection procedures and increasing screening of current Afghan troops and recruits, according to a July report to Congress titled "Enhancing Stability and Security in Afghanistan." The enhanced screening measures resulted in the removal of more than 400 Afghan commandos from the force as of May, according the report.
As of last week, 2,401 U.S. military personnel have been killed and 20,422 have been wounded since the beginning of the Afghan War in October 2001.
Zubair Babakarkhail contributed to this story.
lawrence.jp@stripes.com Twitter: @jplawrence3