US servicemember killed in action in Afghanistan
by
Phillip Walter Wellman
April 30, 2018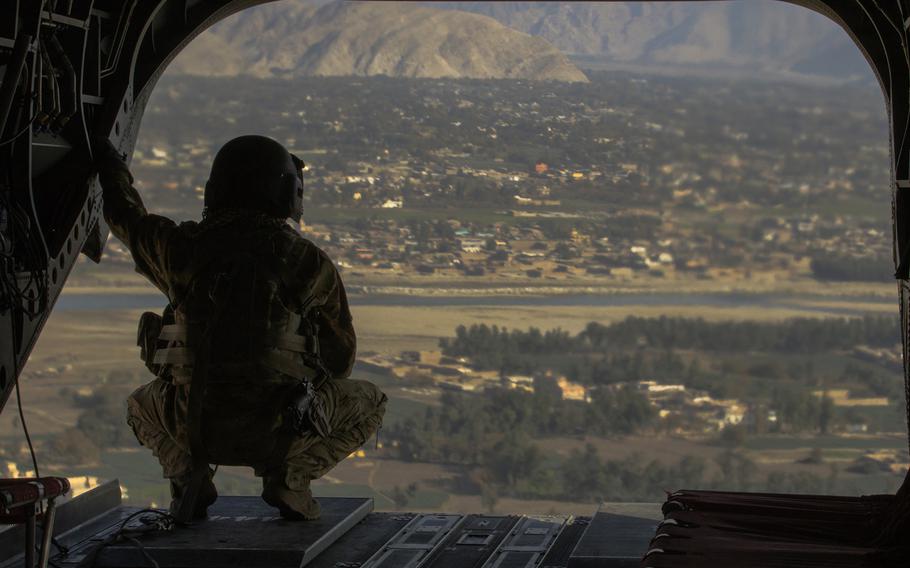 KABUL, Afghanistan — A U.S. servicemember was killed in combat in Afghanistan on Monday, the U.S. military said in a statement.
Another American servicemember was wounded in the same operation in the east of the country and brought to Bagram Airfield's hospital for treatment, where he is said to be in stable condition.
Several Afghan troops were also killed or wounded, the statement said.
The name of the U.S. servicemember killed is being withheld until 24 hours after the next of kin is notified, in accordance with Defense Department protocol.
"My thoughts and those of U.S. Forces-Afghanistan are with the families and friends of our fallen and wounded servicemembers," the U.S.'s top commander in Afghanistan, Gen. John Nicholson, said.
"Their valiancy in battle, and that of the brave Afghan partners they fought alongside, will endure in our hearts and history."
Earlier on Monday, NATO's Resolute Support mission said eight coalition servicemembers were wounded in southern Kandahar province when the Taliban detonated a vehicle-borne improvised explosive device.
Local officials told Stars and Stripes that Romanian soldiers were among the wounded.
Monday's fatality is the second of an American servicemember in Afghanistan this year.
Army Sgt. 1st Class Mihail Golin died of injures following a small arms fire engagement in eastern Nangarhar province in early January.
wellman.phillip@stripes.com Twitter: @pwwellman