US servicemember killed, another wounded in apparent insider attack in Afghanistan
---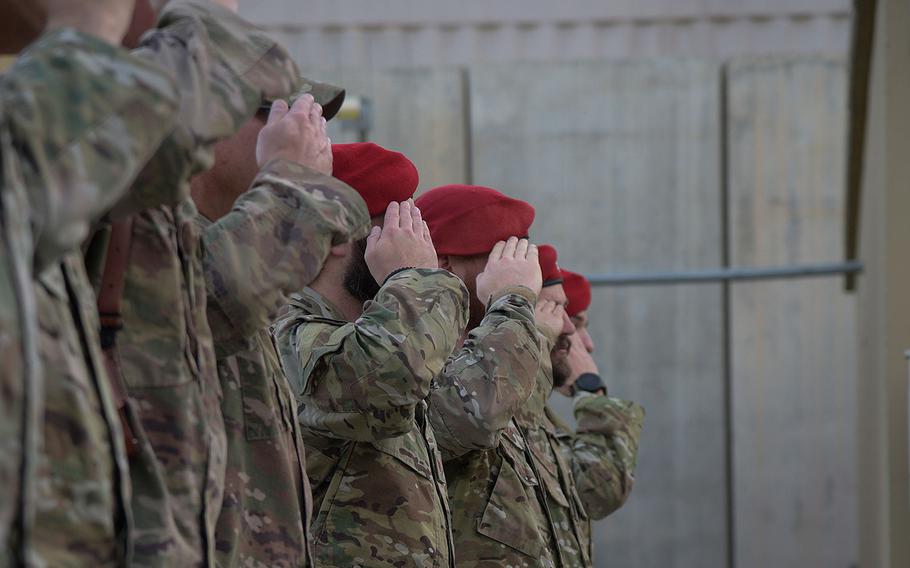 An American servicemember has been killed and another wounded in an apparent insider attack in eastern Afghanistan on Monday, according to a news release from Resolute Support.
The wounded servicemember is in stable condition, according to the statement.
"The sacrifice of our service member, who volunteered for a mission to Afghanistan to protect his country, is a tragic loss for all who knew and all who will now never know him," Resolute Support and U.S. Forces – Afghanistan Commanding Gen. Scott Miller said in the news release. "Our duty now is to honor him, care for his family and continue our mission."
This is the sixth American killed in Afghanistan this year, according to the news release.
Additional information about the incident was not released and the name of the servicemember who was killed will be released 24 hours after his relatives have been notified.
Miller, an Army general, took over command from Army Gen. John Nicholson on Sunday in Kabul. Nicholson, who after more than two years in charge, had been the longest-serving U.S. commander of the 17-year war.
White House spokeswoman Sarah Huckabee Sanders told the Associated Press that the administration was monitoring the situation and President Donald Trump had been briefed by chief of staff John Kelly.
---
---
---
---