US lists crimes of alleged insurgents slated for release in Afghanistan
---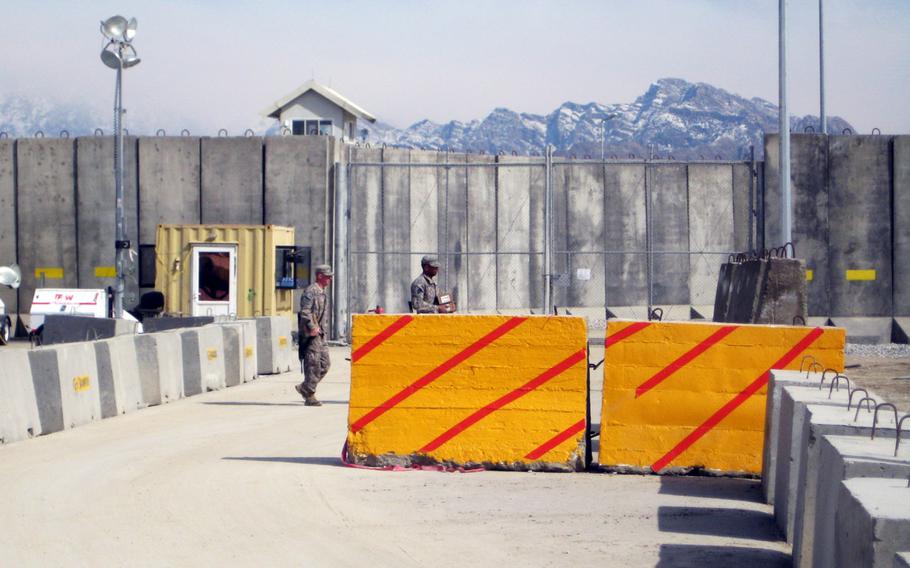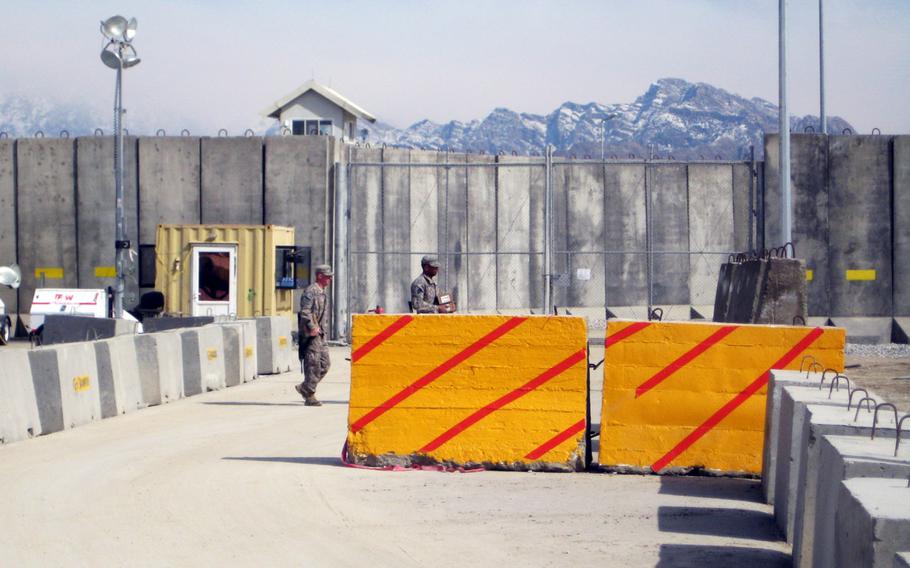 KABUL — As an Afghan prison review board moves forward with a controversial decision to free prisoners accused of attacks on coalition and Afghan troops, the U.S. is disclosing details of some of the detainees' alleged crimes — including the bombing of a school — in an effort to halt the releases.
Afghan President Hamid Karzai initially delayed the releases in the wake of U.S. opposition, but on Sunday, the head of the review board said he still plans to recommend the release of 88 prisoners.
Parwan prison is located at Bagram Air Field, a major hub for the NATO-led International Security Assistance Force (ISAF), and it is where coalition and U.S. officials say some of the most hardcore militants are being held. U.S. government and military officials have publicly blasted the review board's plan, saying it reneges on a pledge Karzai made when the U.S. agreed to hand over the prison to Afghan control in March after protracted negotiations that were hung up in part because of U.S. concerns about prisoners being released.
The prison review board ordered the release of 650 detainees from Parwan, The Associated Press reported last week, and the U.S. says 88 of those are suspected in the death or wounding of 60 coalition forces and 57 Afghan forces. The U.S. wants them to face trial in Afghanistan, The AP reported.
The head of the review board, Abdul Shakoor Dadras, told the Reuters news agency on Sunday that the prisoners would be released imminently due to lack of evidence. The prisoners were all detained by U.S. or foreign troops with the NATO-led alliance, but were to be prosecuted by in Afghan courts
In a telephone interview Tuesday with Stars and Stripes, Dadras said the board had reviewed all of the cases, but that the board's work is not finished.
"Those people are not released yet, and we will review their cases again and again," he said. "If there is any evidence or information found against any of them, they will get prosecuted."
Dadras called on U.S. and Afghan investigators to come forward with more evidence if they want the detainees to remain in prison.
"If they are caught with guns or suspicious items or they have broken the law and created violence, then they must get sentenced, but we need strong evidence for that," he said.
In response to a Stars and Stripes request, a U.S. official with access to the prisoner list agreed — on the condition of anonymity due to the sensitive nature of the information — to name some of the detainees set to be released from Parwan Prison and the crimes U.S. investigators allege they have committed.
Salam Khan Balach was captured after being observed placing bombs with three insurgents. Balach's fingerprints also matched those found on the remains of a bomb that killed two Afghan soldiers and wounded two others in Kandahar province, and DNA evidence linked him to another deadly bombing, according to the official. Nurullah, who goes by one name, an alleged Taliban commander involved in attacks in Logar province, especially in the volatile district of Baraki Barak. One suicide bombing he is accused of being involved with killed an American servicemember and wounded four others. According to the U.S. official, when Nurullah was captured he was in possession of a rocket-propelled grenade launcher, a rifle, a shotgun, a grenade, a 60 mm mortar tube and tripod, as well as military-grade explosives and military uniforms. He also tested positive for the explosive TNT. Rahman Gul, accused of being a commander and financial facilitator for the Haqqani Network, an insurgent group, and coordinating insurgent operations in Khost province against Afghan and coalition forces, including the use of 14-year-old suicide bombers on multiple occasions. Saifullah, who goes by one name, accused of being a Taliban operative who conducted attacks against Afghan and coalition forces in Paktiya province, including an ambush that resulted in two Afghan National Police officers being killed. He is also accused of placing a bomb at a school that killed one student and wounded four others. One of the key stipulations of the agreement to hand over Parwan prison from U.S. to Afghan control was that dangerous prisoners would not be released without going to trial, an agreement U.S. officials say is being ignored.
Now the issue of the prisoner release has worsened already strained relations between Washington and Kabul, which have been squabbling over the details of a security agreement that would pave the way for a small residual force of foreign troops to stay in Afghanistan after the end of 2014.
"We continue to strongly oppose release of these 88 detainees without processing through the Afghan justice system," a U.S. military official said in a written response to Stars and Stripes questions.
"Release of these individuals by the Afghan Review Board undermines Afghan rule of law," the official wrote on condition of anonymity. "Based on the evidence and the risk these individuals pose to the peace and security of the Afghan people, and in accordance with Afghan law, their cases should be addressed by the formal Afghan justice system."
Some Afghan officials, too, have expressed concern about the prisoner release.
Atta Mohammad Ahmadi, head of the provincial High Peace Council Office for Kandahar province, oversees efforts to reintegrate Taliban fighters in Kandahar and said the government needs to be cautious about whom it releases. He was concerned about Balach, one of the alleged insurgents of concern to the U.S., who was detained in Kandahar province.
"If he was involved in that (alleged crimes), he is a criminal and should be punished," Ahmadi said. "But if the government and especially the president, who is merciful, wants to release these guys, he should provide a very strong guarantee that they do not go back to fight."
Zubair Babakarkhail contributed to this report
druzin.heath@stripes.com Twitter: @Druzin_Stripes
---
---
---
---