US-led coalition documents memorial murals before handing Camp Taji to Iraqis
by
Chad Garland
August 24, 2020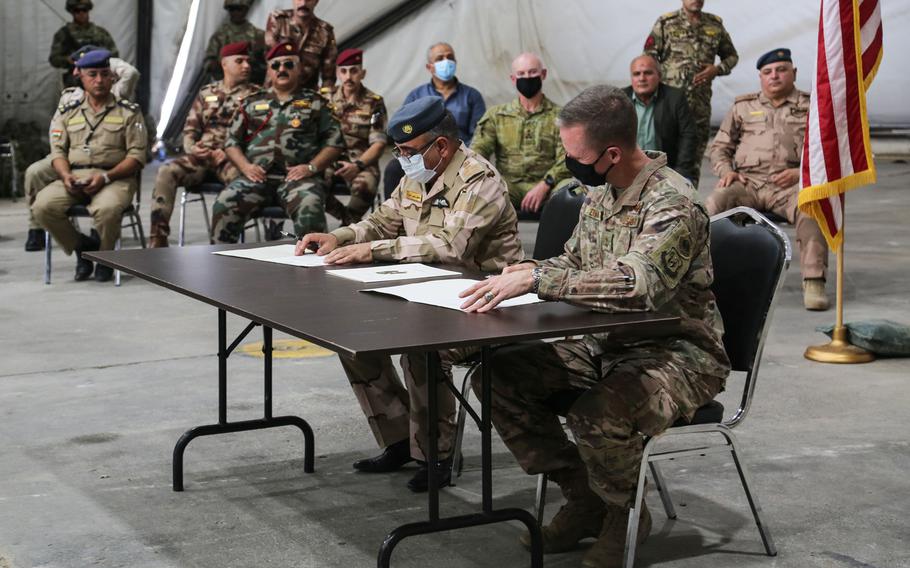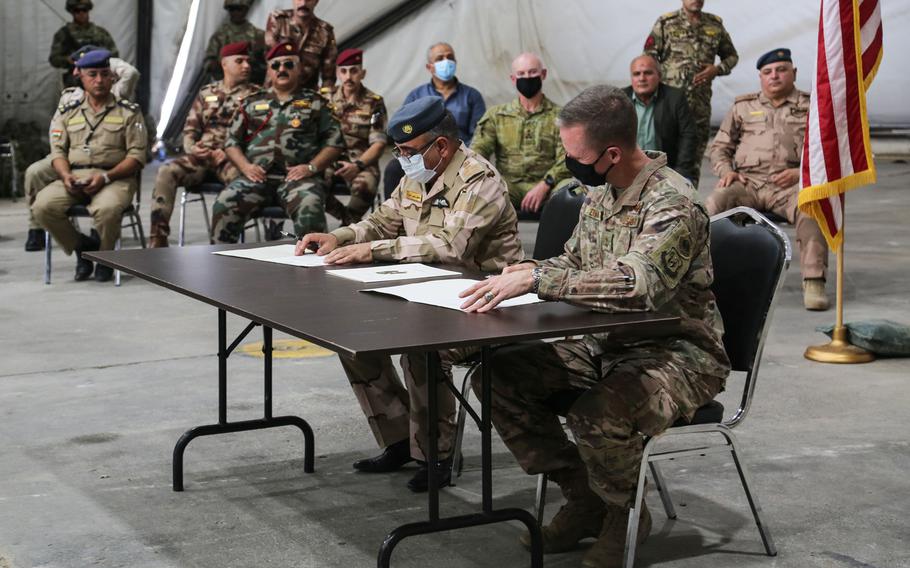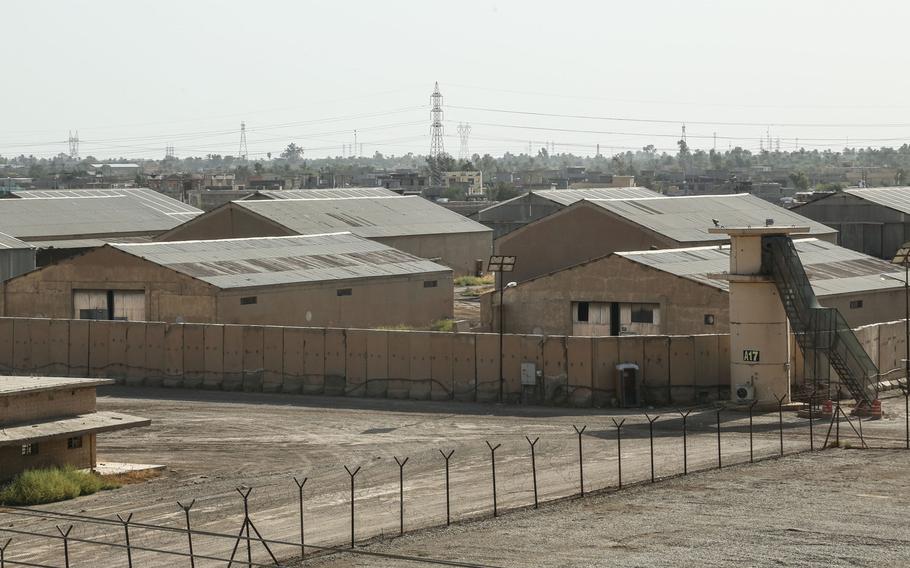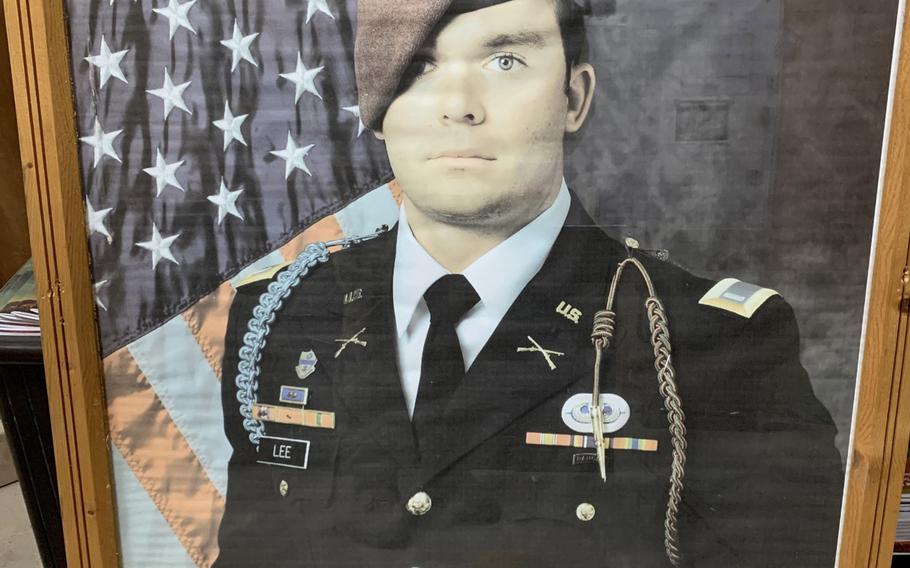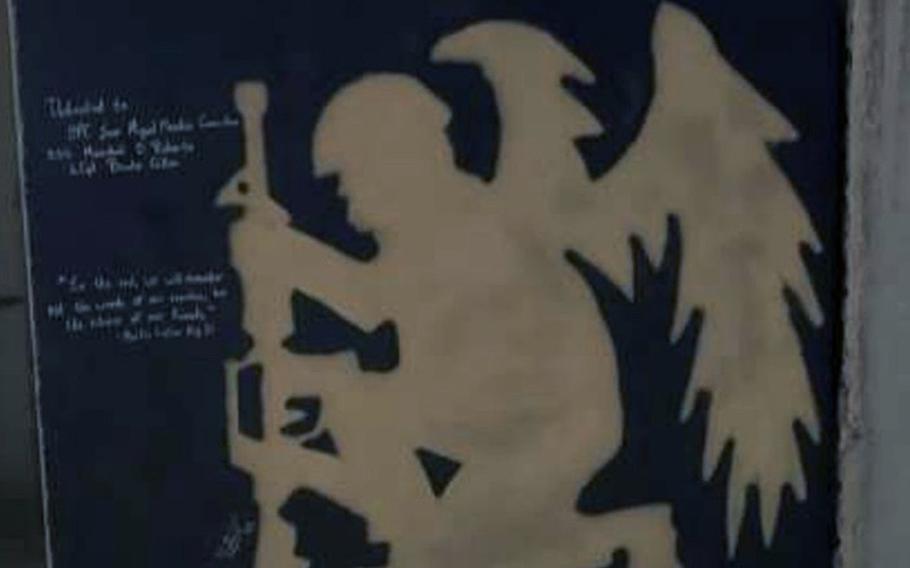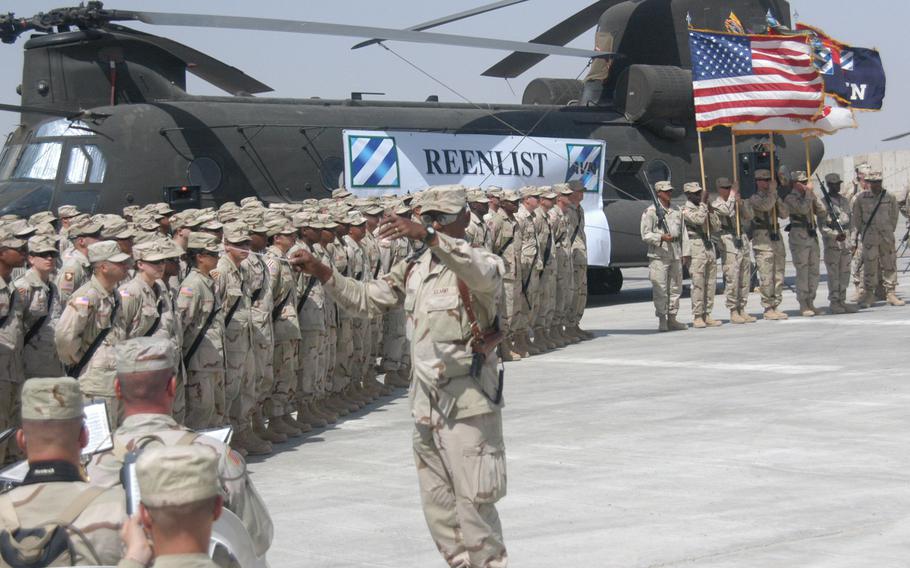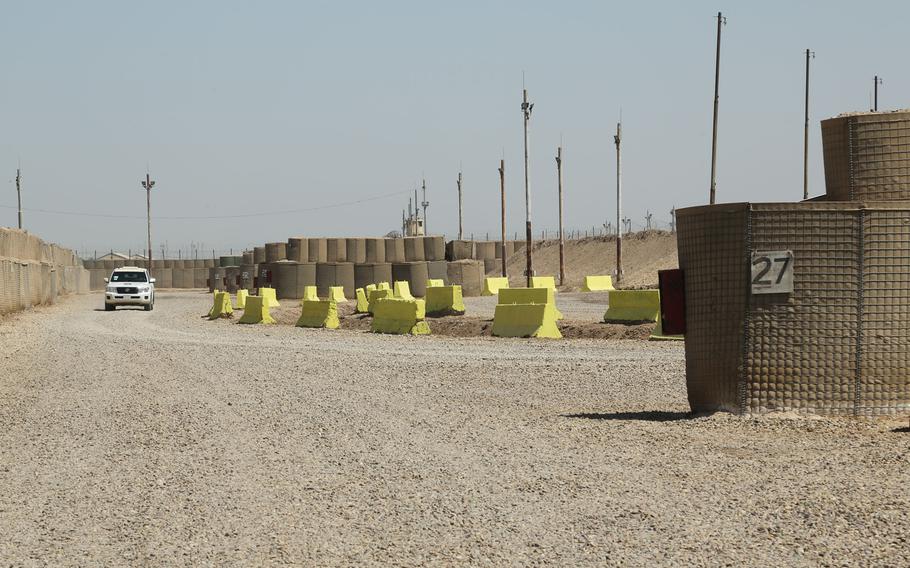 The U.S.-led coalition formally transferred Camp Taji near Baghdad, handing over to the Iraqi security forces nearly $350 million in equipment and property, including blast walls once painted with murals honoring military units and fallen comrades.
A small number of remaining coalition troops at the base will depart soon, after finalizing the transfer of some $10 million in excess property, about $13 million in base improvements and nearly $325 million in vehicles, weapons, clothing, equipment, ammunition, medical supplies and spare parts, the coalition said in a statement on Sunday.
Many of the more than two dozen tributes, some painted on concrete "T-walls" over 10 feet tall, had to be left in place, so they were documented with photographs and painted over to prevent vandalization or defacement, a separate statement said.
But at least one — a faded portrait honoring 1st Lt. Weston Lee, an infantry officer killed by an improvised explosive device blast while on patrol outside Mosul in 2017 — will be going home with the Americans. It had hung in a fieldhouse named in the Bluffton, Ga.-native's honor.
"When we found 1st Lt. Lee's memorial, we worked swiftly to make sure it was taken into our custody and moved to his former unit," Chaplain Joel Reynolds, a captain deployed with the Tennessee Army National Guard, said in the statement.
Lee's portrait will travel back to the U.S. with members of 1st Battalion, 325th Parachute Infantry Regiment, 82nd Airborne Division, the unit he was serving with when he was killed on his first deployment.
"We look forward to offering it to the Lee family as a token of our continued appreciation for their son's service and sacrifice to this great nation," said Capt. Tyler Morgan, commander of the battalion's Charlie Company.
The coalition's withdrawal from the base about a dozen miles north of Baghdad was part of a plan to consolidate international troops as Iraqi security forces take on more responsibility for their own training and counter-Islamic State group operations, officials have said.
It came amid heightened tensions between the U.S. and Iran, and the coronavirus pandemic, both of which have caused the coalition to accelerate the handover of some bases.
An important coalition training site over the past six years, Taji has in recent months been the target of frequent rocket attacks, which the U.S. has blamed on Iran-backed militias. Three coalition troops were killed and more than a dozen wounded when rockets fell on Taji in March.
Sunday's transfer ceremony came just days after President Donald Trump reiterated his promise to bring home the roughly 5,200 American troops still in Iraq. As of this month, Taji's population was down to around 300 from about 2,000, the coalition said.
The U.S. and about 2,500 other coalition forces provide technical expertise, including planning, intelligence and air support, to help Iraqi and Syrian partner forces battle ISIS, which continues to wage an insurgency in both countries after being ousted from the territory it once held.
garland.chad@stripes.com Twitter: @chadgarland