US helicopters mistakenly hit Afghan security forces, killing at least 7
by
Zubair Babakarkhail Josh Smith
July 20, 2015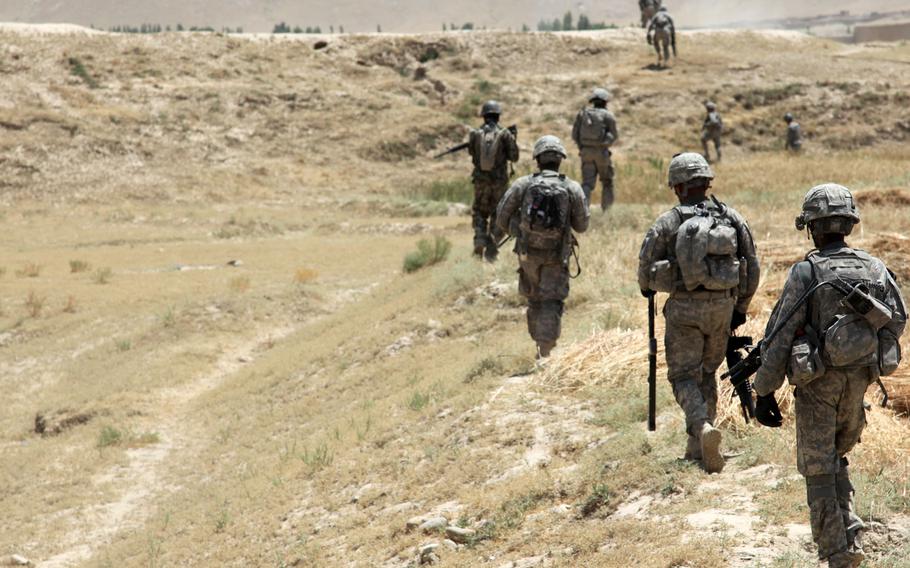 KABUL, Afghanistan — American military helicopters fired on a position manned by Afghan security forces just south of Kabul on Monday morning, killing at least seven soldiers, according to Afghan defense officials.
Dawlat Waziri, a deputy spokesman for the Afghan Defense Ministry, said five soldiers were injured in the apparent "friendly fire" incident, including one who remained in serious condition. The toll makes it one of the deadliest such incidents involving coalition and Afghan troops in the 14 years that international forces have fought in Afghanistan.
American helicopters were flying in the Chiltan area of Logar province's Baraki Barak district, about 40 miles south of Kabul, about 6 a.m. when they took ground fire, the Defense Ministry said in a statement. When the crews returned fire, they reportedly struck Afghan army forces and insurgent fighters, according to the statement.
The helicopters hit an Afghan army post manned by more than a dozen soldiers, Mohammed Rahim Amin, governor of Baraki Barak district, told Stars and Stripes.
Police from the area said the position was clearly marked by the Afghan flag and other army equipment.
A "high-level delegation" has been dispatched by the government to investigate, the Defense Ministry said.
U.S. military spokesman Col. Brian Tribus would not confirm that the strike hit Afghan troops but said, "we are aware of an incident involving U.S. forces in Logar province this morning, 20 July. This incident is under investigation."
During the past four days, Baraki Barak district has been the scene of significant fighting between government and Taliban forces, the Defense Ministry said.
The number of U.S. airstrikes dropped drastically after the coalition declared an end to its combat mission at the end of 2014, when Afghan security forces took over responsibility for the country's security. About 13,000 coalition forces remain in the country as part of a train, advise and assist mission. But as Afghans have come under assault from insurgents, the U.S. has continued to provide air support.
In June, American aircraft deployed 106 weapons, compared with 41 in May. Overall this year, U.S. aircraft have flown at least 153 sorties during which they released their weapons, according to statistics posted by U.S. Central Command on June 30. That's a small fraction of the 1,136 such sorties flown last year and the 2,678 missions conducted in 2011 at the height of the American involvement.
Last year, five U.S. special forces troops and an Afghan soldier were mistakenly killed by an American bomber aircraft in Zabul province. Civilian deaths caused by coalition airstrikes have also been a source of controversy during the war, although those incidents also declined as international forces drew down.
smith.josh@stripes.comTwitter: @joshjonsmith