US helicopter makes hard landing in eastern Afghanistan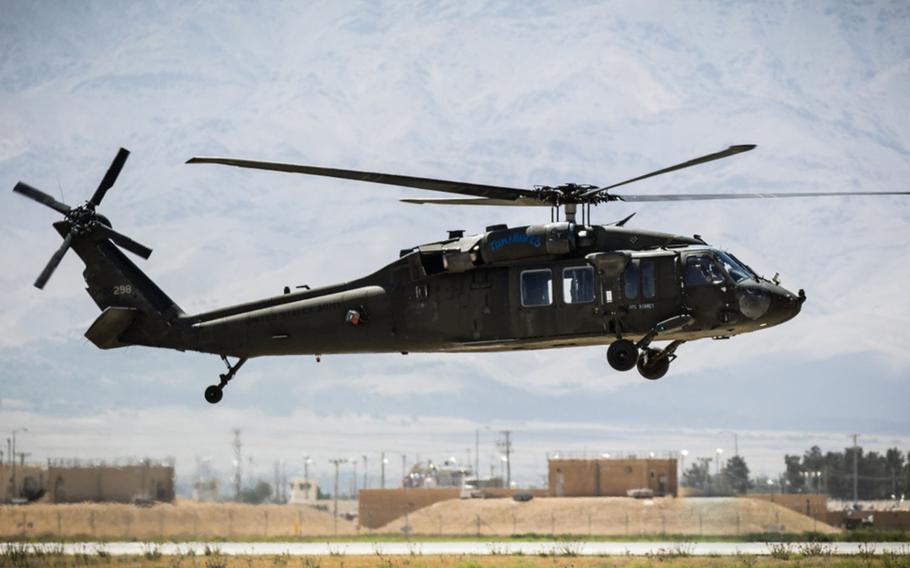 KABUL, Afghanistan — A U.S. Black Hawk helicopter made a hard landing in eastern Afghanistan early Tuesday morning due to a mechanical problem, NATO said in a statement.
Rescue personnel recovered the crew safely, according to the statement. Two crew members were being treated for minor injuries received during the landing, which happened in eastern Nangarhar province's Achin district.
NATO said the incident was caused by a mechanical malfunction, but did provide other details.
U.S. troops have been supporting Afghan security forces battling the Islamic State group in the mountainous region.
The Taliban claimed in a statement that they opened fire on the helicopter during its landing around 2 a.m., killing everyone aboard and foiling an attempted raid. The group said insurgents were able to escape before U.S. forces surrounded the area.
The insurgents routinely exaggerate their gains and casualties they inflict in battle. They are also prone to taking credit for incidents that, according to NATO officials, were not caused by hostile activity — or never occurred at all.
The aircraft is being recovered and the incident is under investigation, NATO said.