US forces in Afghanistan strike ISIS during partial truce with Taliban
by
J.P. Lawrence
February 25, 2020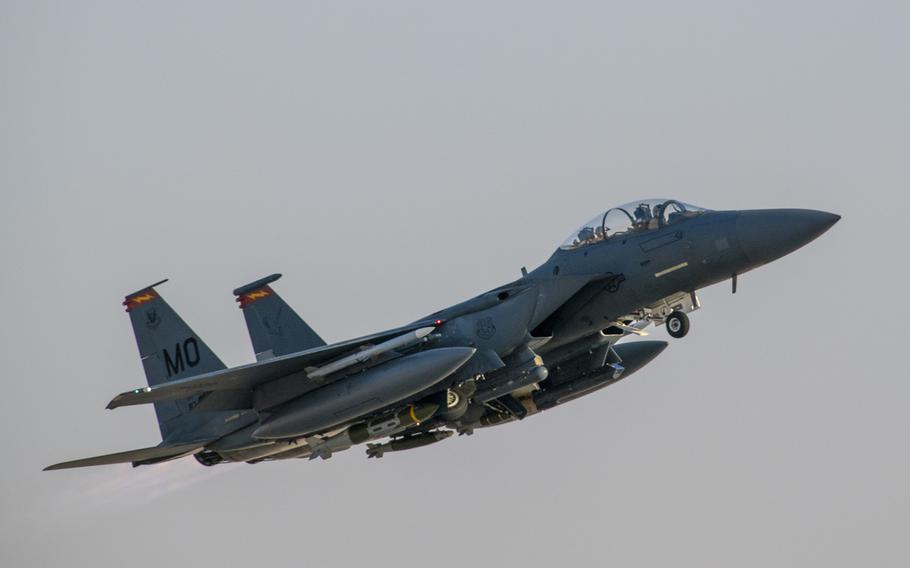 KABUL, Afghanistan — The U.S. military launched two airstrikes against Islamic State fighters in Afghanistan on Tuesday, midway through a weeklong partial truce with the Taliban.
The airstrikes killed four Islamic State fighters in Kunar province, said Col. Sonny Leggett, spokesman for U.S. Forces-Afghanistan.
"We continue to eliminate ISIS terrorists wherever they hide to protect Afghanistan while honoring US-Afghan-Taliban agreement to reduce the violence," Leggett said on Twitter.
An ISIS shadow deputy governor and a military leader are among the dead, said Abdul Ghani Musamim, spokesman for the governor of Kunar, located in eastern Afghanistan.
The strikes did not involve Afghan forces, said Fawad Aman, deputy spokesman for the Afghan Defense Ministry.
The U.S., the Taliban and the Afghan government are midway through a seven-day partial truce, termed by the parties as a reduction in violence agreement.
Taliban spokesman Zabihulllah Mujahid said last week the group would refrain from attacking provincial capitals, as well as Afghan and U.S. military bases, but insinuated that attacking checkpoints was not off-limits.
If violence in the country drops significantly, as it has during the initial days of the truce, U.S. and Taliban officials are expected to sign a broader deal Saturday.
That is expected to lead to talks among the insurgents, the Afghan government and other Afghan stakeholders to address issues such as how to integrate the Taliban into the government and military after more than 18 years of war.
Zubair Babakarkhail contributed to this report.
lawrence.jp@stripes.com Twitter: @jplawrence3