US Embassy in Saudi Arabia on security alert, suspends consular services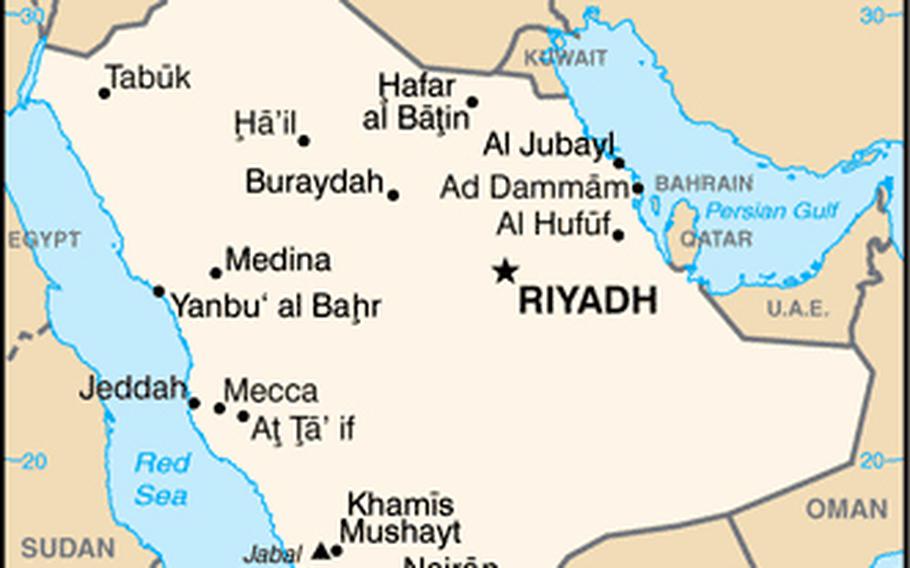 TOKYO — The US Embassy in Riyadh, Saudi Arabia has cancelled all consular services Sunday and Monday due to "heightened security concerns," according to a Saturday notice from the embassy.
All consular services in Riyadh, Jeddah and Dhahran will be unavailable those days, but emergency numbers would be available.
The notice follows the embassy's Friday warning stating that officials received information about a kidnapping threat from "individuals associated with a terrorist organization" targeting Western oil workers in the kingdom's Eastern province. The statement did not specify the terrorist organization or militant group.
The embassy said it had "no further information on the timing, target, location or method of any planned attacks."
The AP reported Friday that the Saudi government and its official Saudi Press Agency made no immediate mention of the warning.
The Department of State urged U.S. citizens to carefully consider the risks of traveling to Saudi Arabia and limit non-essential travel within the country in the warning.