US and NATO forces provide face masks, medical supplies to Afghan troops and police
by
J.P. Lawrence
April 23, 2020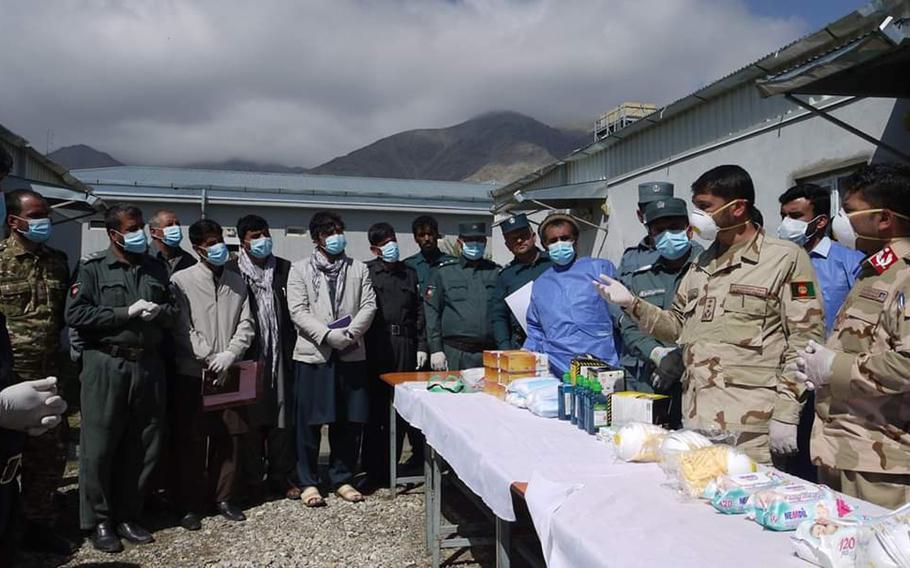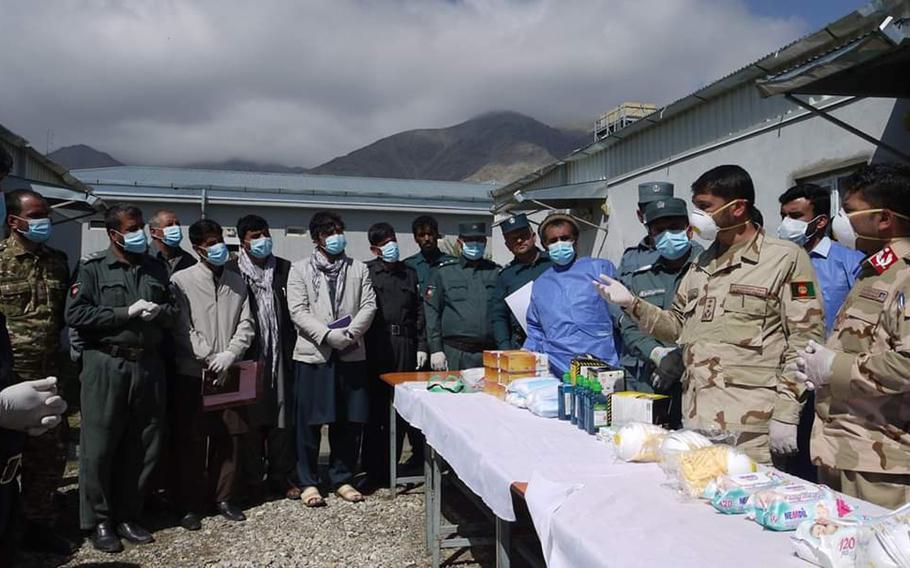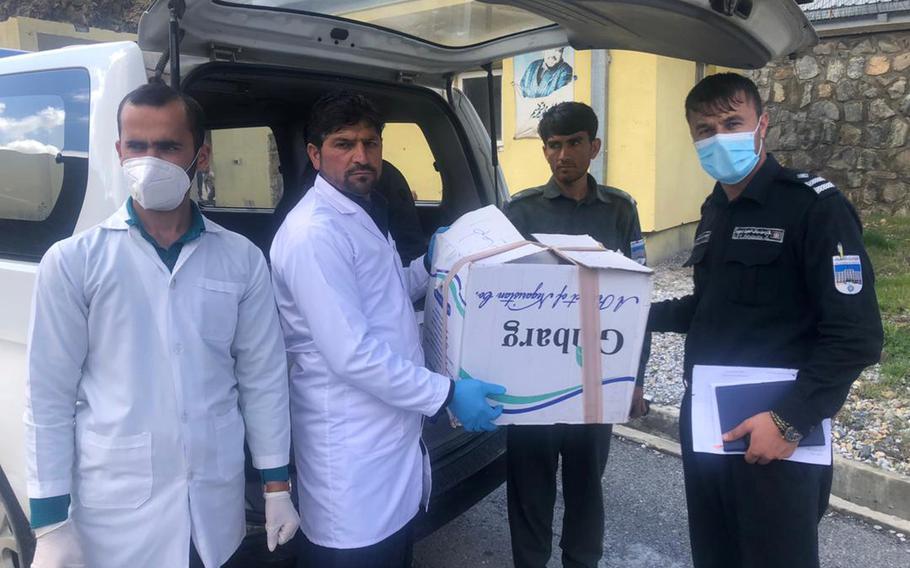 Stars and Stripes is making stories on the coronavirus pandemic available free of charge. See other free reports here. Sign up for our daily coronavirus newsletter here. Please support our journalism with a subscription.
KABUL, Afghanistan — The U.S.-led coalition in Afghanistan provided medicine and protective equipment to Afghan troops and police, including 45,000 face masks, officials said this week.
Afghan security forces, who are grappling with both the coronavirus pandemic and persistent Taliban violence, were shown opening boxes of medical supplies in photos NATO's Resolute Support posted on social media.
There are more than 1,092 confirmed cases of coronavirus and 36 deaths in the country, a World Health Organization report said Wednesday, but experts believe the low levels of testing are obscuring a much higher rate of infection.
Though the Taliban had pledged to aid efforts to slow the virus' spread by offering safe passage to health workers and aid organizations, and suspending fighting in areas with confirmed infections, the militants continue to conduct attacks. Up to 30 security forces members were killed in Taliban attacks in just two days this week, military and police officials confirmed Thursday.
U.S. officials have continued to call for calm since signing a Feb. 29 deal meant to usher in an Afghan-led peace process after more than 18 years of war.
Resolute Support commander Gen. Scott Miller, and Zalmay Khalilzad, the Trump administration diplomat leading negotiations, have stressed the need for less violence during recent visits to Qatar and Pakistan, both of which harbor high-level Taliban officials.
And in a phone call on Wednesday, President Donald Trump spoke with Qatar's Emir Sheikh Tamim bin Hamad al-Thani about the Taliban needing to reduce violence in Afghanistan, the White House said in a statement provided to Reuters.
Meanwhile, coalition and NATO officials have issued several recent statements on efforts to supply Afghan forces for the COVID-19 fight, including the following:
Some 20,000 masks, nearly 35,000 vitamin and medicine tablets, and over 200 sets of gloves and protective eyewear sent to the Afghan army's 205th Corps in the country's restive southern provinces; About 7,000 masks and cleaning supplies provided to police in Parwan province, home to the U.S. military's Bagram Airfield, and neighboring Panjshir province; Infrared thermometers, 13,000 masks, 13,000 units of hand sanitizer, disinfectants and soap, as well as 1,000 pairs of gloves and protective eyewear for Afghan troops in the western provinces of Herat and Nimroz, which border pandemic-wracked Iran. Police in Nimroz on Monday received an additional 5,000 masks and 500 pairs of protective glasses, NATO said Thursday. Preventing the virus' spread "is difficult under even normal circumstances," Miller told PBS NewsHour in an interview that aired Monday, "but almost impossible if we have violence."
Zubair Babakarkhail contributed to this report.
lawrence.jp@stripes.com Twitter: @jplawrence3