Two key Republicans push back on US-Taliban peace deal
---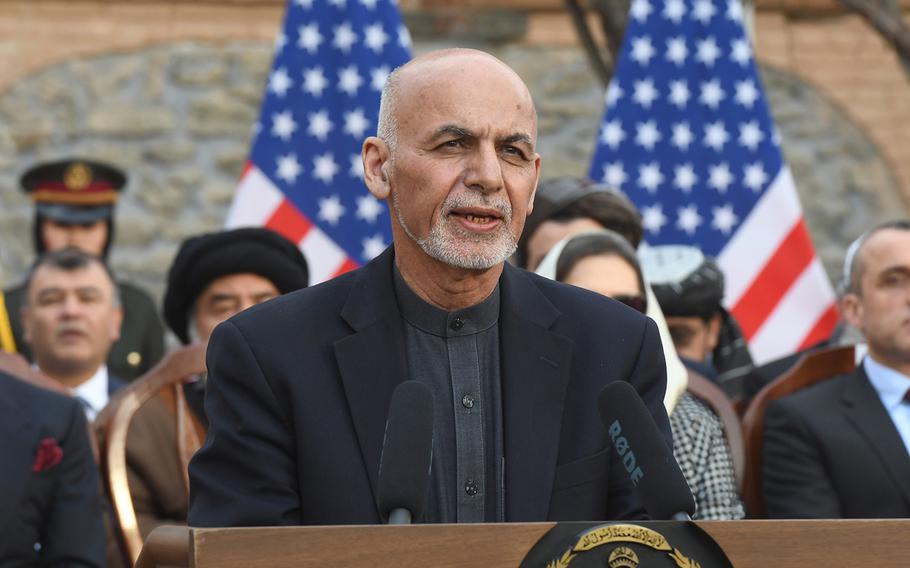 WASHINGTON — Sen. Lindsey Graham, one of President Donald Trump's closest allies in Congress, on Monday warned against a quick military exit from Afghanistan and implored that a small contingent of U.S. forces must stay in the country to thwart attacks on the homeland from extremist groups.
"Let's don't do in Afghanistan what [President Barack] Obama did in Iraq — pull the plug on the place and allow radical Islam to come roaring back," the Republican from South Carolina said on the 'Fox & Friends' television show. "We're going to need a residual U.S. force for years to come because I don't trust the Taliban to police al-Qaida and [the Islamic State], we need some of our forces in place. That's what Obama failed to do."
Hostilities in Afghanistan quickly resumed Monday, two days after the signing of the U.S.-Taliban deal, which intended to start a 14-month withdrawal of U.S. and allied forces in exchange for the Taliban's halting of its attacks on Western powers and conducting peace talks with the Kabul government.
Trump has long sought to fulfill a key campaign promise of pulling American troops out of Afghanistan. However, Rep. Mac Thornberry of Texas, the top Republican on the House Armed Services Committee, also questioned the deal Monday.
"It is not clear to me what the conditions that would lead to complete withdrawal in 14 months," Thornberry said at an event at the Brookings Institution, a liberal-leaning Washington think tank. "Who decides whether those conditions have been met?"
The deal calls for 5,000 Taliban prisoners to be released by March 10, in exchange for 1,000 prisoners held in captivity by the Taliban. However, Afghanistan President Ashraf Ghani said Sunday that it is Kabul, not the United States, that has the authority to dictate whether or not prisoners are released.
"If this [peace deal] is a withdrawal document, then Afghanistan will fall apart and civil war will emerge," Graham said. "Women will go back into the darkness, and al-Qaida and ISIS will come forward again to threaten us."
Defense Secretary Mark Esper said a U.S. drawdown in Afghanistan from about 14,000 troops to about 8,600 will start in the next 10 days. Yet, he also said the United States could back out of withdrawing forces at any time if the Taliban fail to live up to the deal.
"We are going to show good faith and begin withdrawing our troops," Esper said. "And we can stop that at any moment. We can pause it, based on changing circumstances...We're going to go to 8,600 [troops] and then we're going to stop. We're going to assess the situation, not just tactically on the ground, but are all the parties living up to their obligations and commitments? Are they acting in good faith?"
Stars and Stripes reporters Corey Dickstein and Caitlin Kenney contributed to this report.
Beynon.Steven@Stripes.com Twitter: @StevenBeynon
---
---
---
---