Troops in Afghanistan find ways to cope with Christmas away from home
by
J.P. Lawrence
December 25, 2019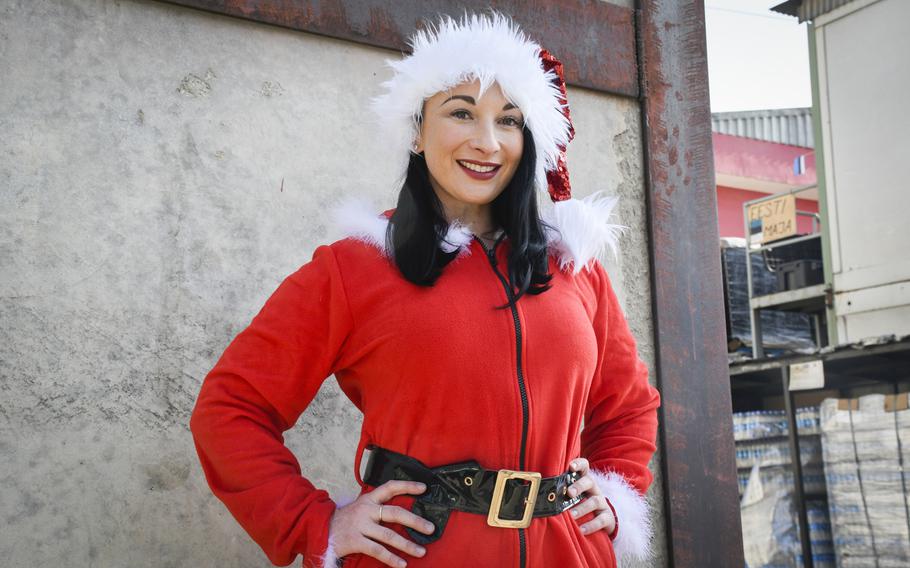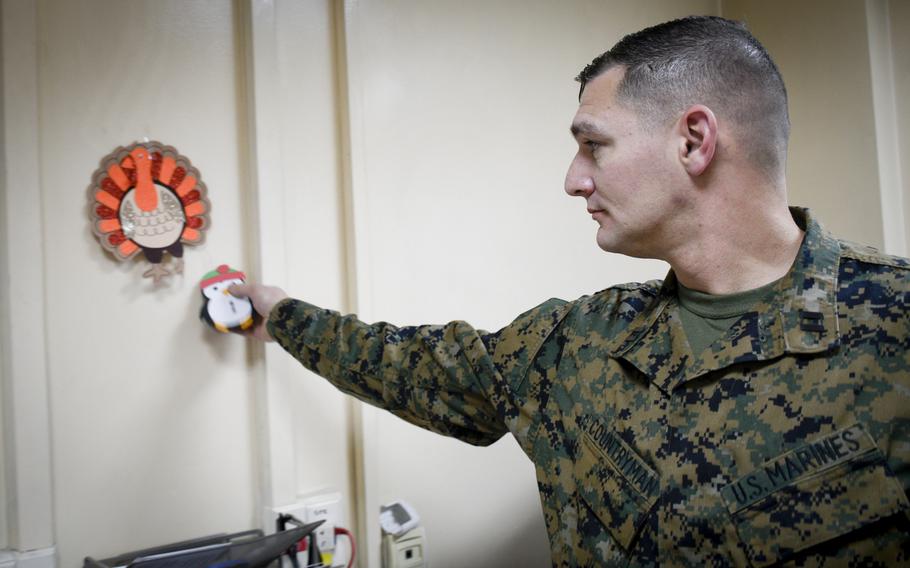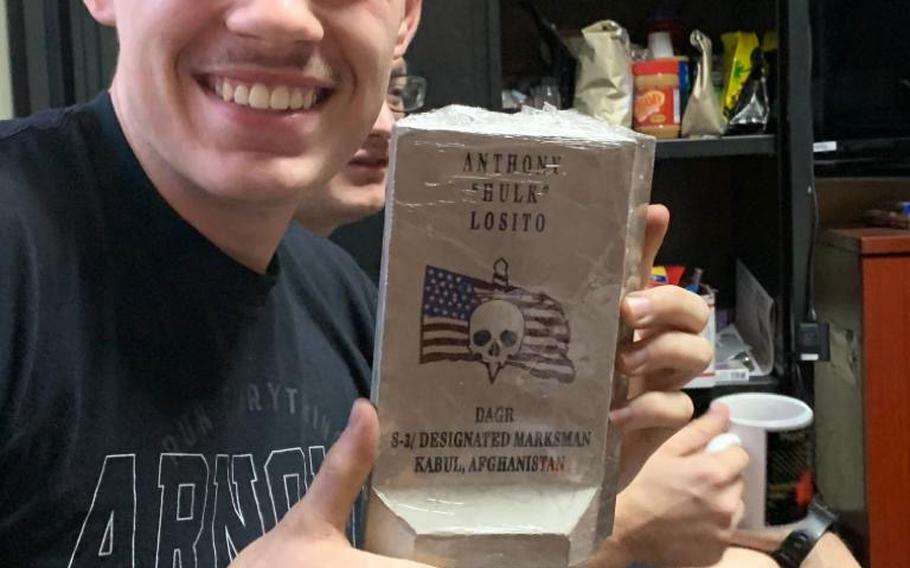 KABUL, Afghanistan — The sounds of home hummed in the headphones of Sgt. Dakota Murillo as he walked around his office on Christmas Day.
On his phone, Murillo kept a video call running as his wife slept soundly, and the 24-year-old intended to keep the line open — and his phone charged — for as many hours as his wife needed to sleep.
The plan, Murillo said, was to be online continuously so that when his wife woke up, he'd be right there. And it would be as if he were there in bed with her, and not separated by 7,000 miles.
When she wakes up, Murillo said he wants to tell her, "Merry Christmas, I love you."
He was one of many troops and civilians deployed to America's central base in Afghanistan's capital doing their best to cope with being away from their families on Christmas.
Murillo, a native of the small town of Covington, Va., arrived in Afghanistan this fall with nine other members of the 863rd Military Police Company. He and his wife married a year ago, and he said this is their first Christmas apart.
Elsewhere on base, other service members said they had gotten used to deployments and holidays away from home — the byproduct of America's longest war, which now spans 19 Christmases.
The U.S., which has been trying to end the war through negotiations with the Taliban, believes these peace talks are at "an important stage," the U.S. diplomat leading the negotiations, Zalmay Khalilzad, said on Twitter this month.
But these peace talks did not prevent the Taliban from claiming responsibility for the death this week of an American Special Forces soldier, Sgt. 1st Class Michael J. Goble, 33, of Washington Township, N.J.
In one office on base, Marine Capt. Christopher Countryman put up a decorative penguin on the walls near his desk. Countryman, who tracks legislation in Washington and escorts lawmakers when they visit Afghanistan, is on his sixth deployment. He said multiple Christmases away from home taught him about the necessity of carrying festive decorations into country in his pack.
Rosa De La Paz, a Department of Defense civilian, decorated her office with Christmas trees, post cards and stockings. At her desk, she has a photo of a recent ugly sweater contest held on base. De La Paz, who assists people on base with pay issues, did not win the ugly sweater contest, but she said won a different prize for being the first one brave enough to sing during karaoke.
Other military policemen in the 863rd, Murillo's unit, spent the holiday sharing Christmas cheer with each other. In the morning, the unit did a "Secret Santa" giveaway, with one often-tardy soldier receiving an alarm clock.
Later on Christmas, the soldiers plan to watch holiday movies and then eat dinner together.
"Seven thousand miles away, it takes its toll," said Spc. Anthony Losito, 20. "You just make due. This is a second family here."
lawrence.jp@stripes.com Twitter: @jplawrence3