Three advisers killed in blast near detention center in Kabul
---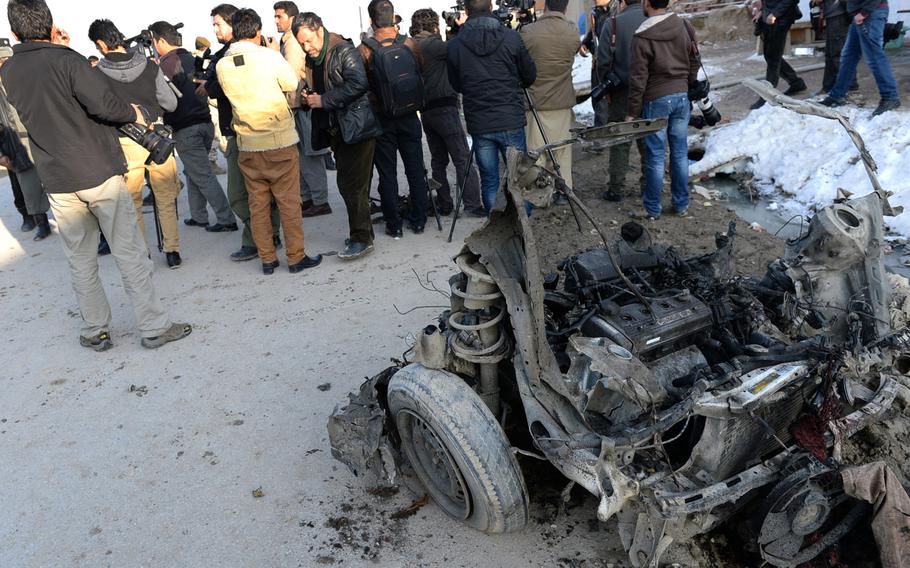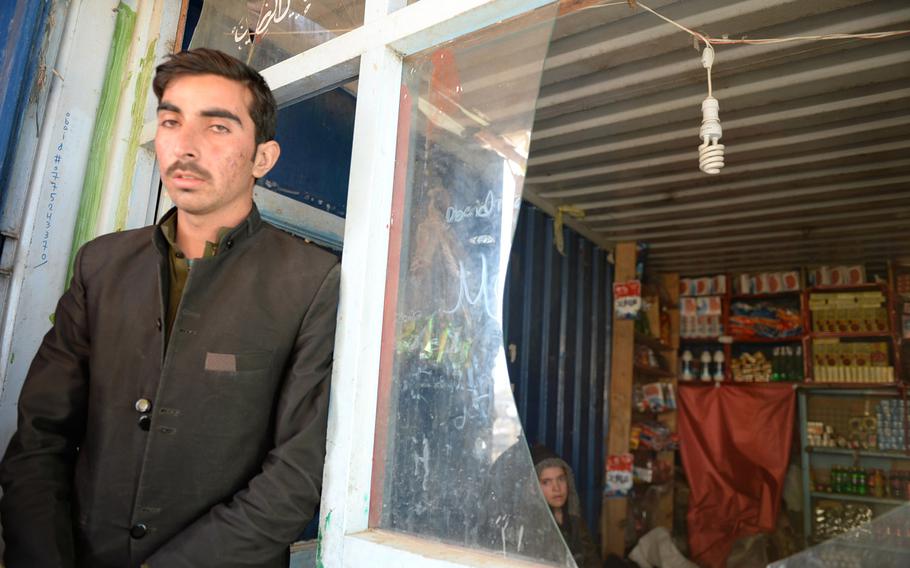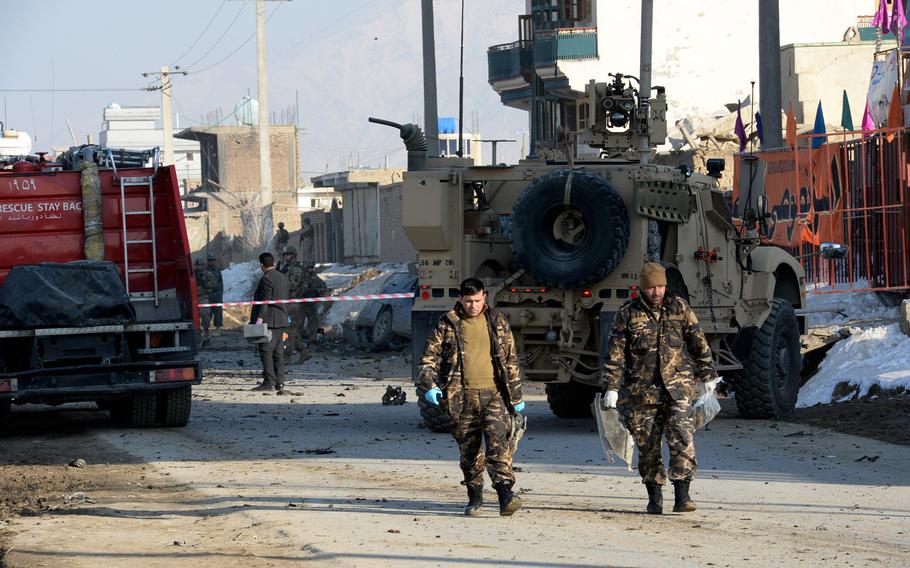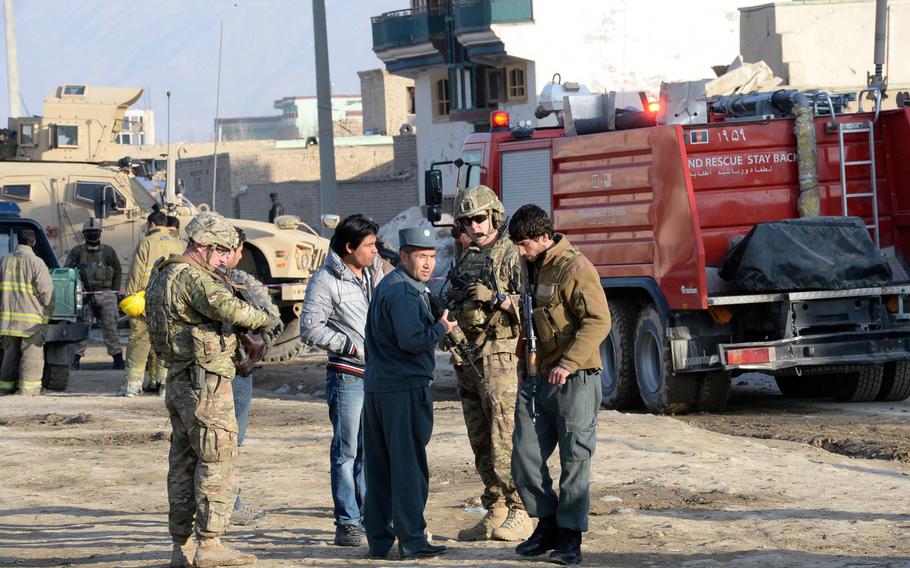 KABUL — An explosion rocked eastern Kabul Monday near one of the country's main detention centers, killing three foreign military advisers, Afghan security officials said.
Another foreigner and seven civilians were injured in the car bomb attack in an eastern suburb of Kabul near Pul-e Charki Prison, when a foreign convoy was hit by a suicide car bomb after leaving the prison, according to Afghan security officials.
The NATO-led International Security Assistance Force would confirm only that two contract civilians working for them were killed by a car bomb in eastern Afghanistan. ISAF did not confirm whether it was the same bombing.
The attack occurred within sight of the prison. Body parts were strewn about the street, and two crumpled cars and scattered charred debris could be seen at the site.
Several ISAF armored trucks were at the scene, as was a large contingent of American troops.
A spokesman for the militant group Hezb-i-Islami, Haroon Zarghoon, said the group was behind the attack and claimed 13 foreign military advisers were killed. Insurgent groups often exaggerate casualty claims.
Hezb-i-Islami is seen by many as the insurgent group most likely to reconcile with the Afghan government, although it still occasionally carries out major attacks. The group's loosely connected political wing already participates in the political process and contests elections in the country.
Mir Wali, who owns a corner shop near the bomb site, said that the explosion shattered his windows and that he saw two heavily damaged SUVs in the aftermath.
"I was drinking tea in my shop, and suddenly there was a big explosion that shook my shop and I heard glass breaking," he said.
There has been a series of attacks recently in the Afghan capital. They come a time of year when violence generally ebbs in Afghanistan, as many insurgents spend the winter in Pakistani redoubts. Analysts believe the attacks are intended to demonstrate the insurgents' ability to strike at will even inside the heavily guarded city.
Last month, insurgents attacked a Kabul restaurant popular with foreigners, killing 21 people. About a week later, a suicide bomb attack on an Afghan military bus killed four people and wounded 22 others.
As Afghan security forces have taken over much of the day-to-day fighting, casualties among foreigners has dropped, though they are still targeted from time to time, especially by bomb attacks.
druzin.heath@stripes.com Twitter: @Druzin_Stripes
---
---
---
---